This Blogpost contains advertisment.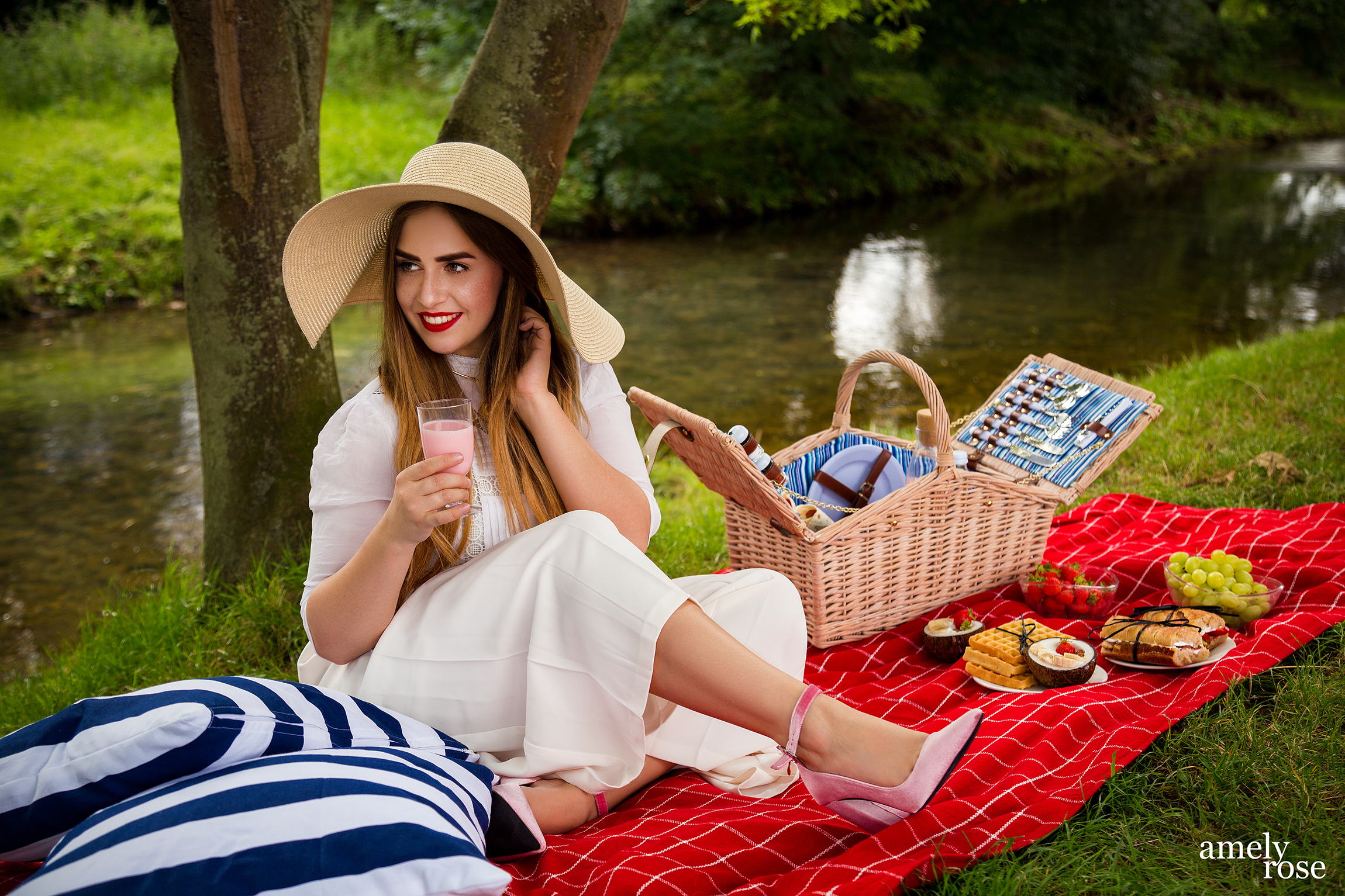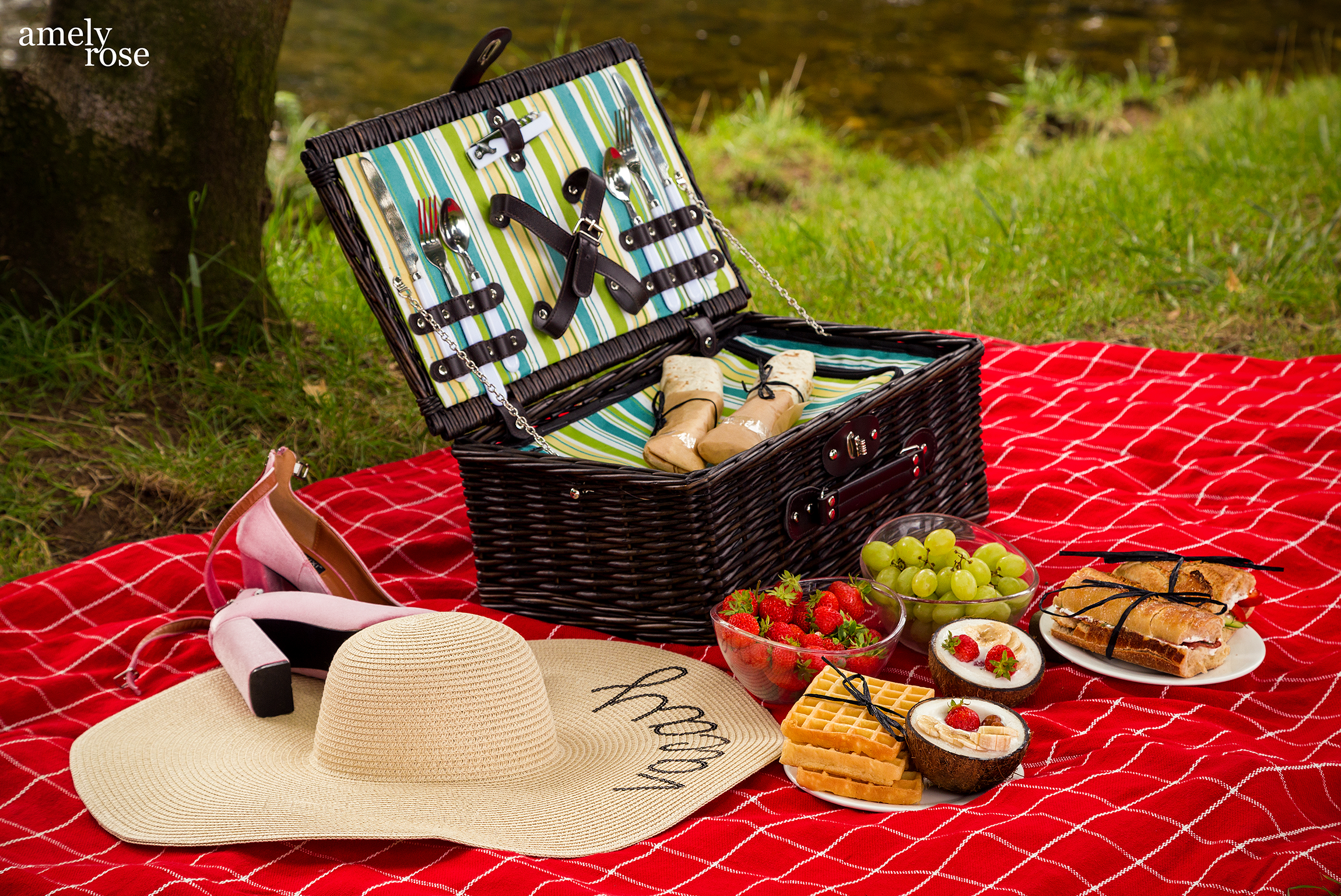 If you've been following my blog carefully, you might have noticed that I moved into the beautiful Eifel a while ago. Hearing this, most give me skeptical looks. Nobody seems able to understand, how I could give up the urban jungle of Cologne, with quick connections to everywhere and with anything around, for the middle of nowhere, basically. Now I won't be anywhere within 15 minutes, no, I cancel almost every meeting because I'd have to commute for 4-5 hours. But now I'll tell you why I moved into the green beauty of the countryside.
Here, every time is picnic time!
We took these photos at our second-favorite picnic spot. Right beside the road. Basically directly in front of the house. Are there any comparable, beautiful roadsides in the big cities? Green, idyllic, quiet, clean and accompanied by a small creek?
(Our favorite picnic spot is our own roof, by the way, from where we can overlook the entire Eifel.)
And I love it.
Summer is here and we can't be held inside with this beautiful weather outside. Who likes spending time in the office, at university or school? At least after work, we all want to enjoy and relax in the well-deserved sun!
I probably won't be the only one who lives more in their picnic-basket than their suitcase. No matter whether you'd like to take some "me-time" off, enjoying the day outside equipped with a book and some snacks; spending some romantic time with your partner, forgetting the haste of the day with your friends or even taking your entire family with you: Summer time is picnic time and it's become a national sport for us.
Every season I get lost in wonderfully arranged picnic-pics on pinterest, collecting light, summery recipes and getting inspired for summer – from inside the office of course.
One thing has always been missing.
The perfect picnic basket.
But now I have found some. The perfect picnic basket for everyone by Anndora.

anndorra:
anndora is the online home-improvement market that offers everything one might need for work, house, garden or leisure. Especially now during summer, where everyone automatically turns into a hobby-gardener, or if you simply want to "cozy up" your balcony, you'll find what you need. The gigantic range offers everything for your everyday needs, for DIY-fans like me, and the ideal must-haves for summer. You won't even want to go away on holiday when you create your own oasis at home.
Long story short, with anndora your summer at home, in your garden or outdoors becomes the most beautiful and unforgettable one.
If you still want to travel don't worry. anndora offers amazing travel kits and clothing for him and her. You see, I spent quite some time in their shop – and so should you.
The best thing is: you won't just find what you need (plus things you didn't know you wanted them). No, my personal highlight, next to the enormous range, are the low prices. I found two wonderful picnic baskets, perfectly equipped with cutlery, plates and everything ready to be used – for less than spending the day at the local outdoor pools. Picnic sets don't have to be overpriced and can still be of high quality, beauty and everyday use.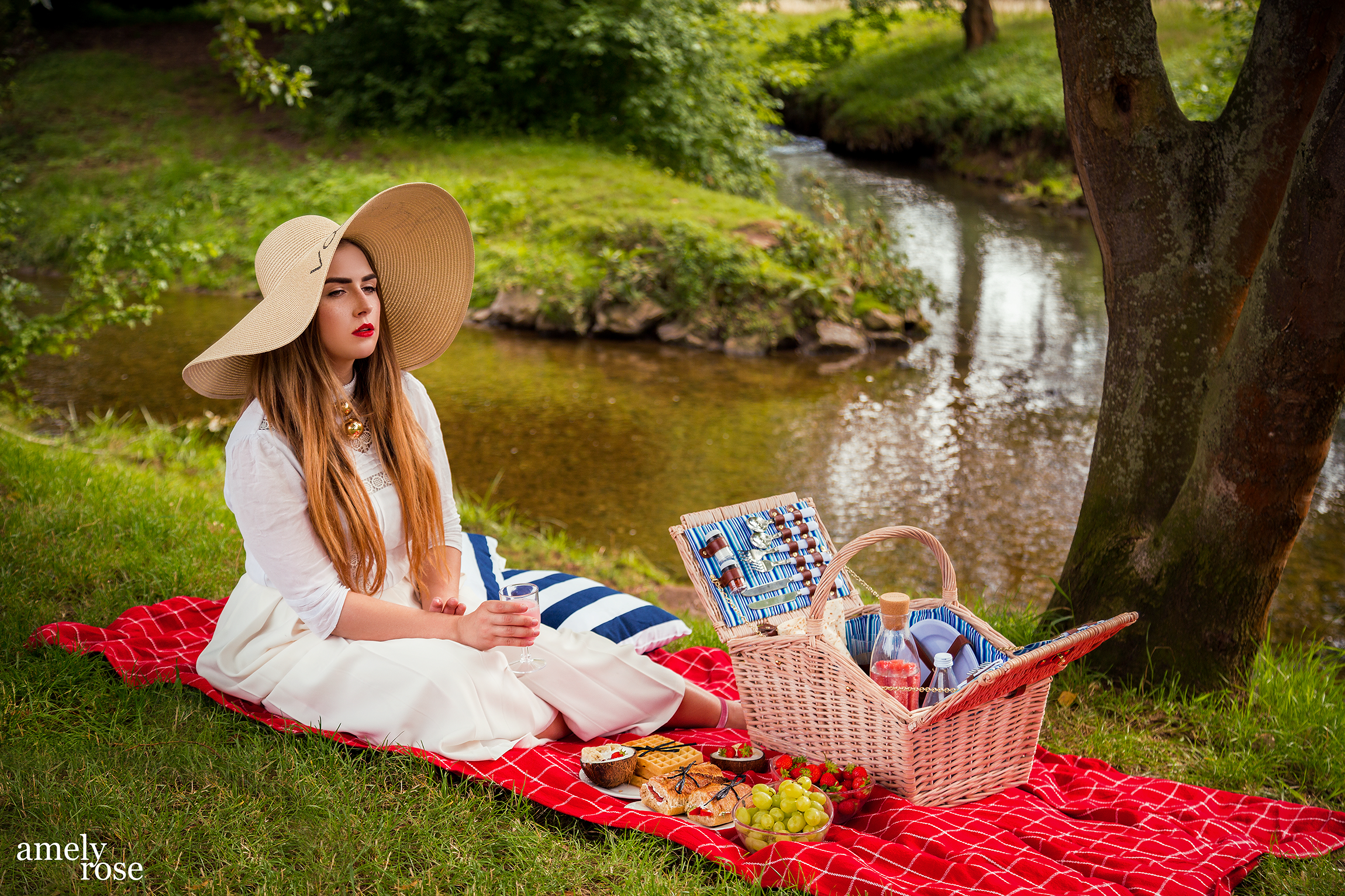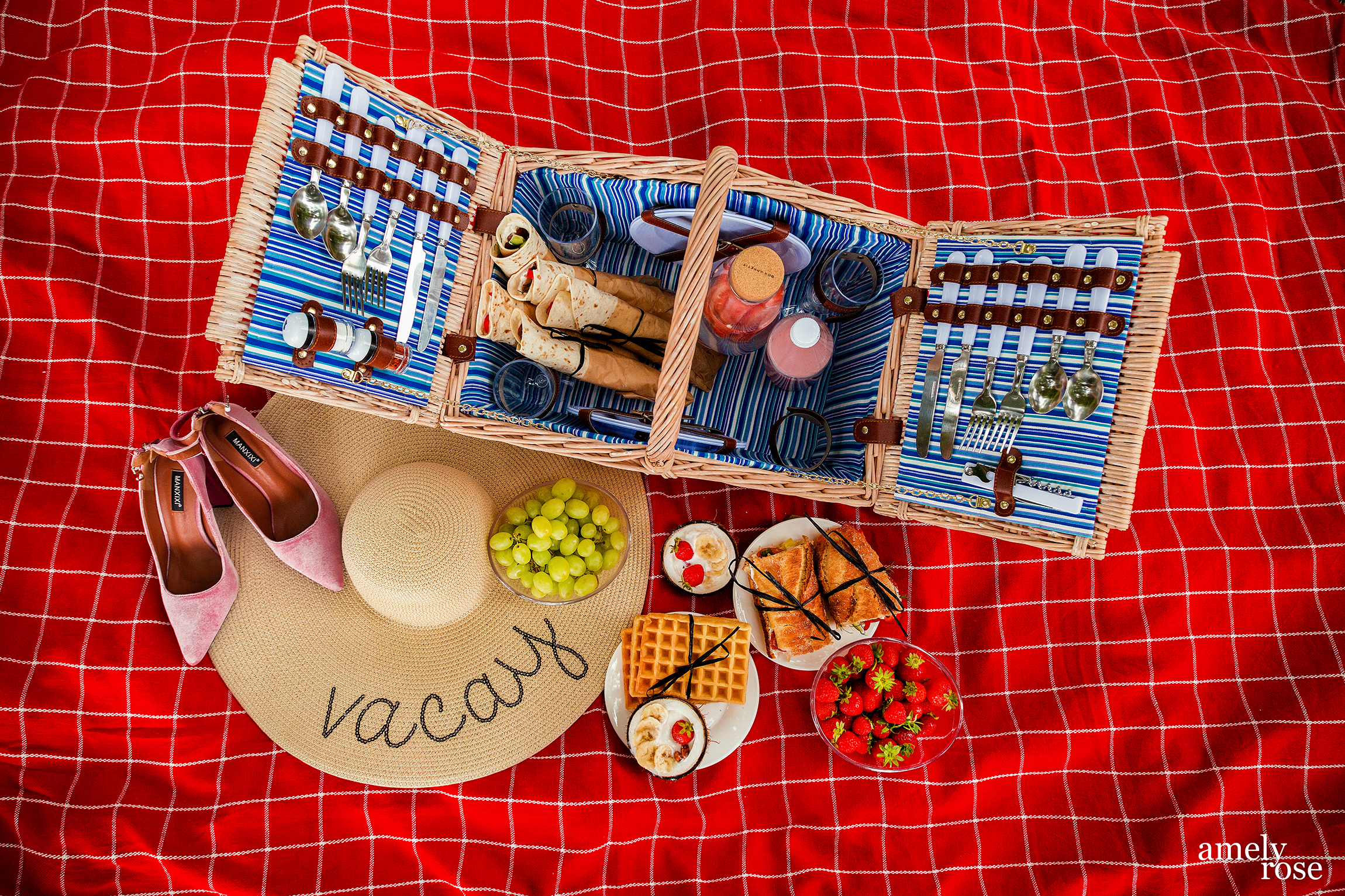 Picnic Baskets:
I decided on two wonderful, optically "old school" basket models. I have a thing for this retro-style with the typical inner lining. Yet you'll find handy picnic-backpacks, cooling bags or modern carrier bags in great designs. No matter what design you're going for, you're making a good choice. Until now, I used to stuff a random backpack to the top, leading to smashed food, warm drinks and the loss of this and that on the way. You won't have that struggle again with one of the anndora picnic sets.
And as already mentioned, your basket comes with cutlery, glasses and plates and fits everything you'd want to bring along. I promise. The second, flatter basket even offers an integrated cooler. My warmest recommendation if you want to keep your supplies cool.  Especially in summer!

Convince yourselves and take a look at the shop. I like these items the most:
These are the 2 baskets you can see in my pictures. The light one (for 4 people) and the dark one (for 2 people). I think it's awesome, practical and pretty. I hope these pictures made you want to have a picnic yourselves.
You know where to get everything.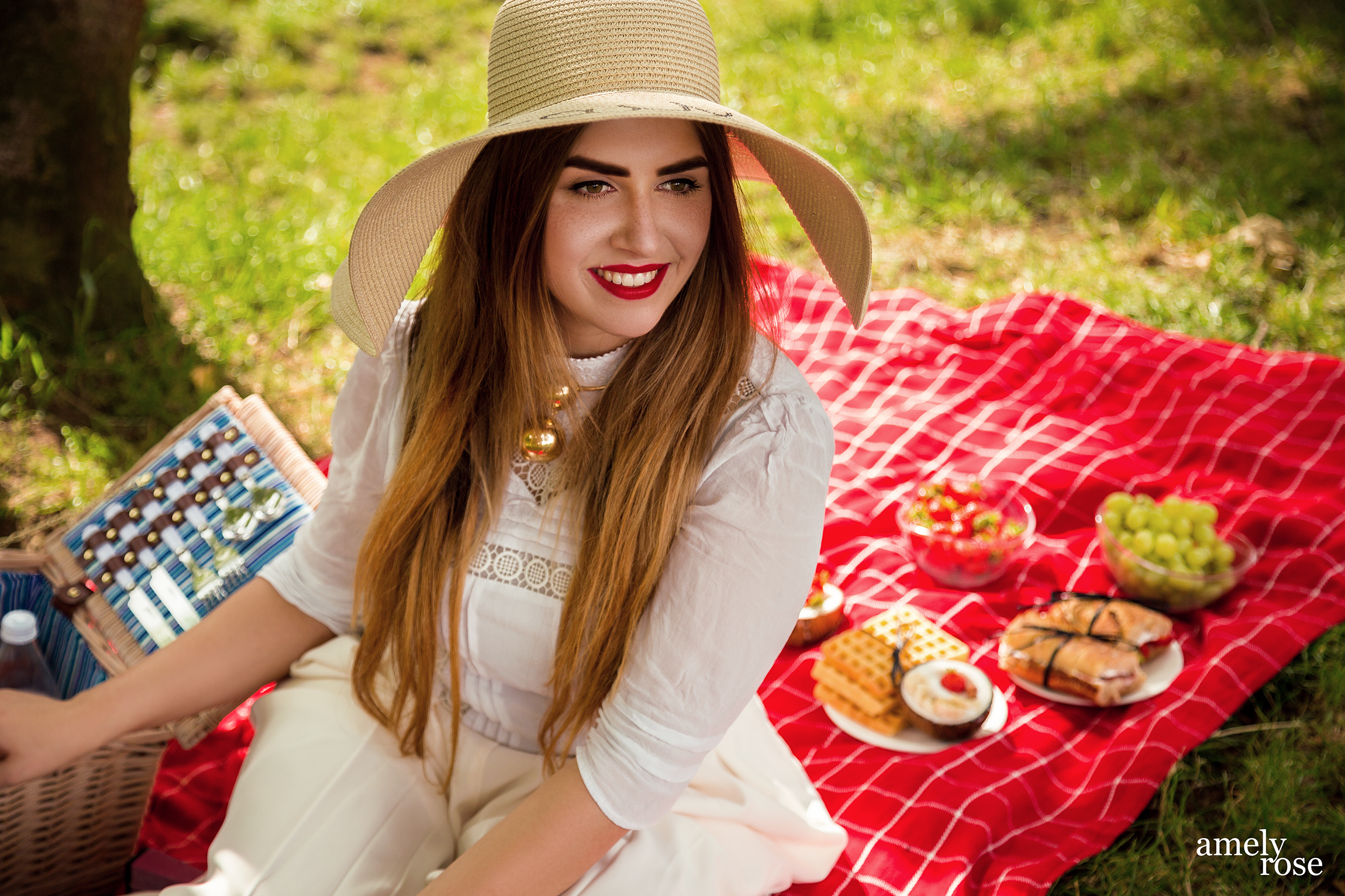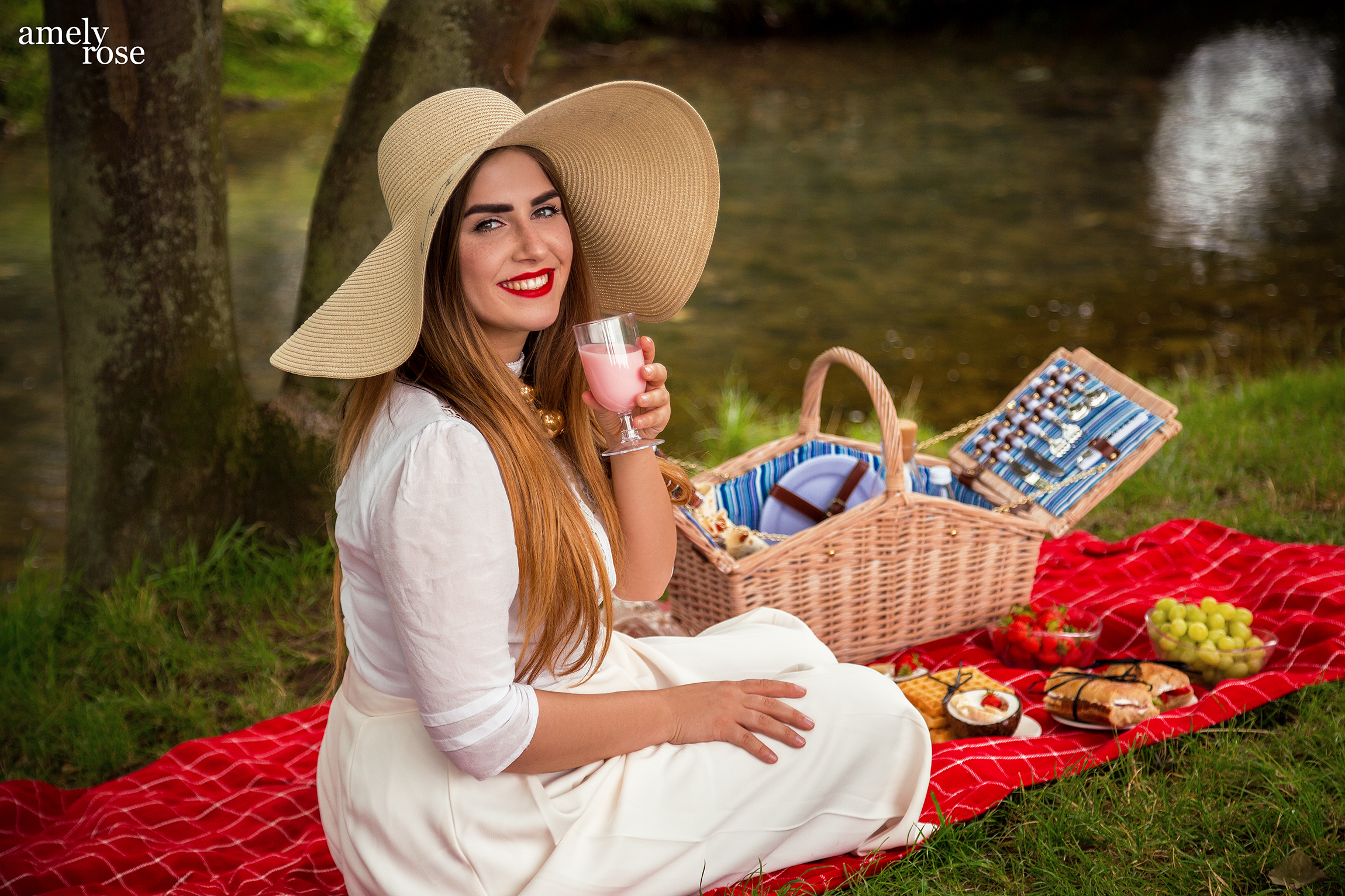 *thank you anndora for the lovely cooperation.
(Visited 281 times, 1 visits today)