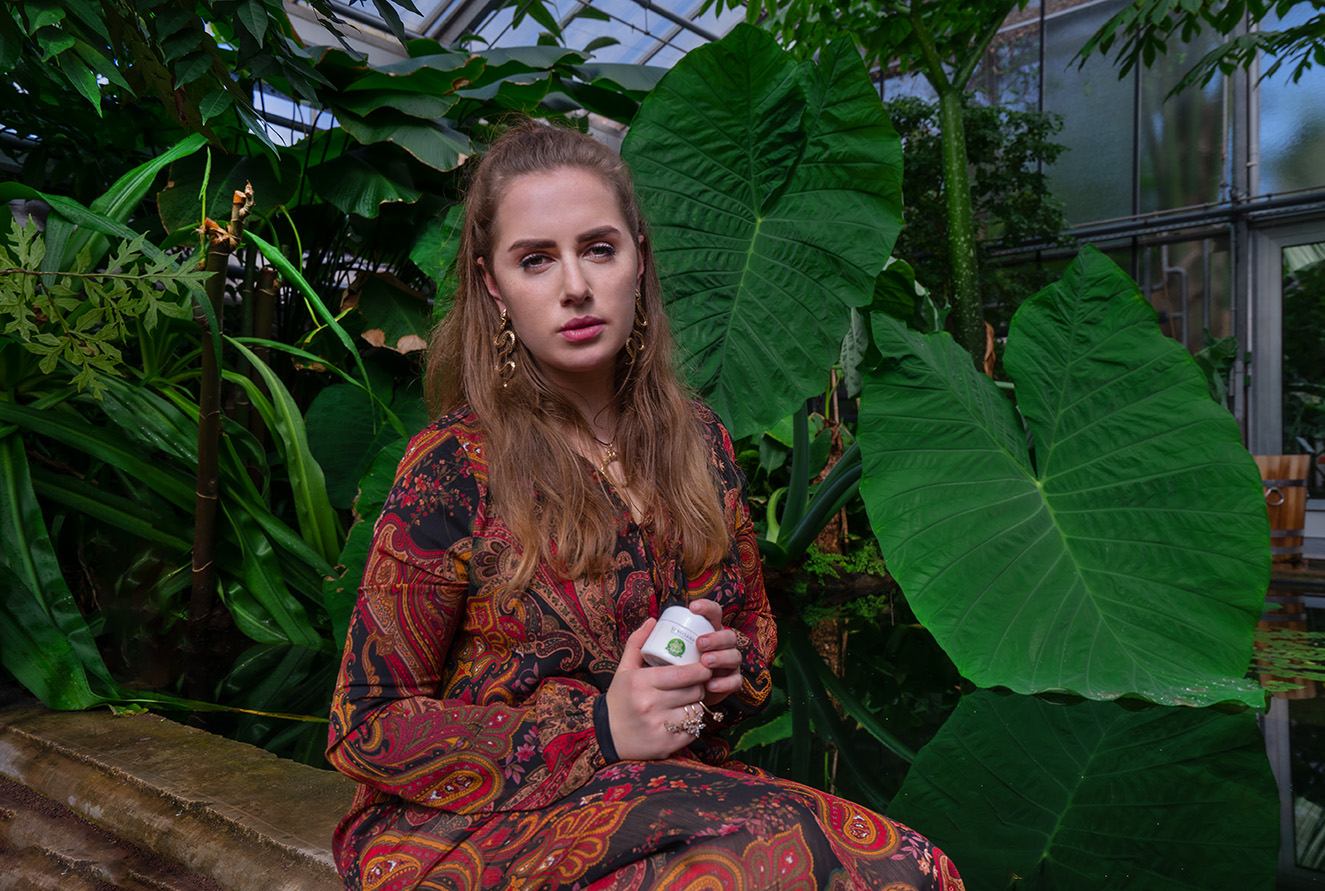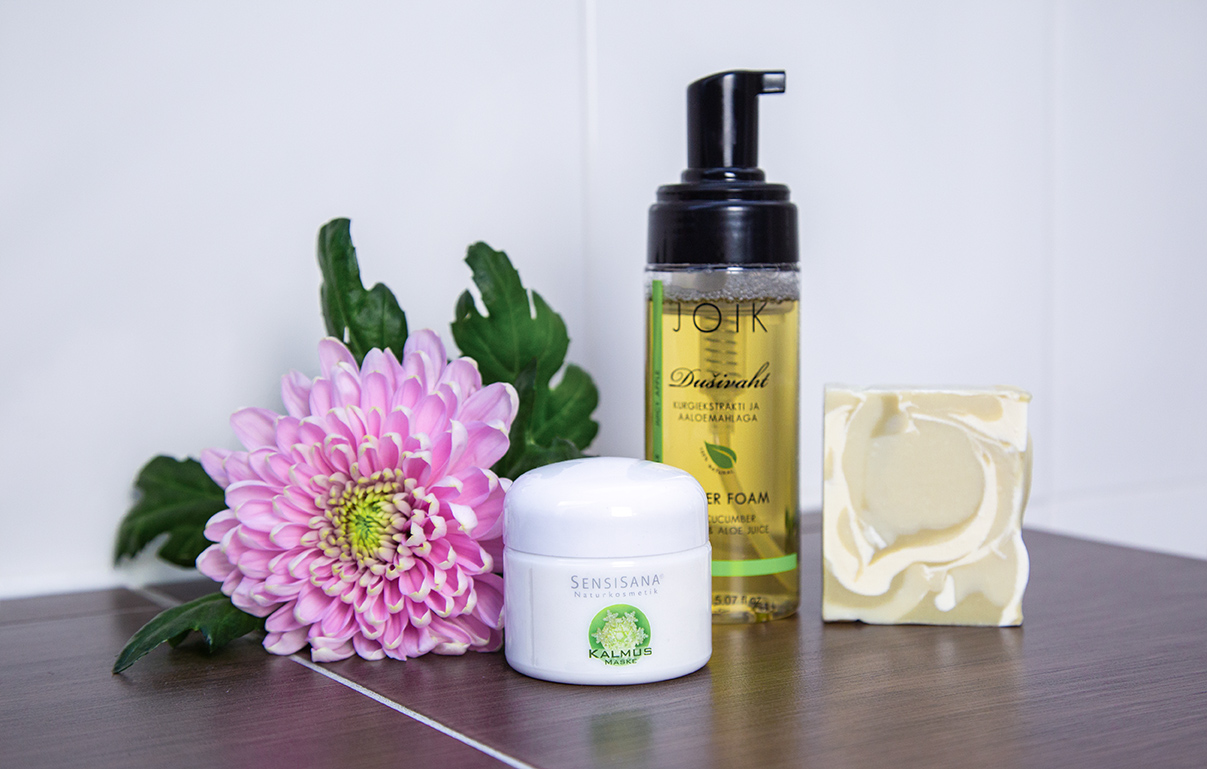 Once upon A Cream | beautyproducts to feel good
This blogpost contaisn advertisement.
A perfect skin and living a sustainable life – is easy. And no, this is not another "once upon a time…"
Why? Because there is a need for an aware and sustainable Lifestyle. A need for harmonie between body, nature and environment. This seems impossible…at frist glance. But it's not.
It's essential, but not impossible.
And let's be honest, everybody is looking for perfect skin. Nevertheless it's not possible for a modern Woman (or anybody else) to Sleep 100 years, just like the sleeping Beauty. Ain't nobody got time for that! In the same way, it's no longer acceptable to use skincar eproducts that contain microplastics.
The sad Thing is, that the first one IS a fairytale, but the second one is the sad truth.

Der Cremerladen
That's why I started to search for beautyproducts, that combine this need for a good skincare and a sustainable life.
And guess what? I found products you can use without doubts. And I found These products in "der Cremerladen"'s shop. The glassy shoe among the natural cosmetics and don't worry, this glassy shoe fits every women. These products are a realy fairytale.
But this isn't only interessting for my beautyqueens. You find some amazing babyproducts, soft skincare for allergy sufferers, as well as high quality products for men.
What I like best about these products is, that they without hormones. All of them.
Furtheremore These products aren't tested on animals.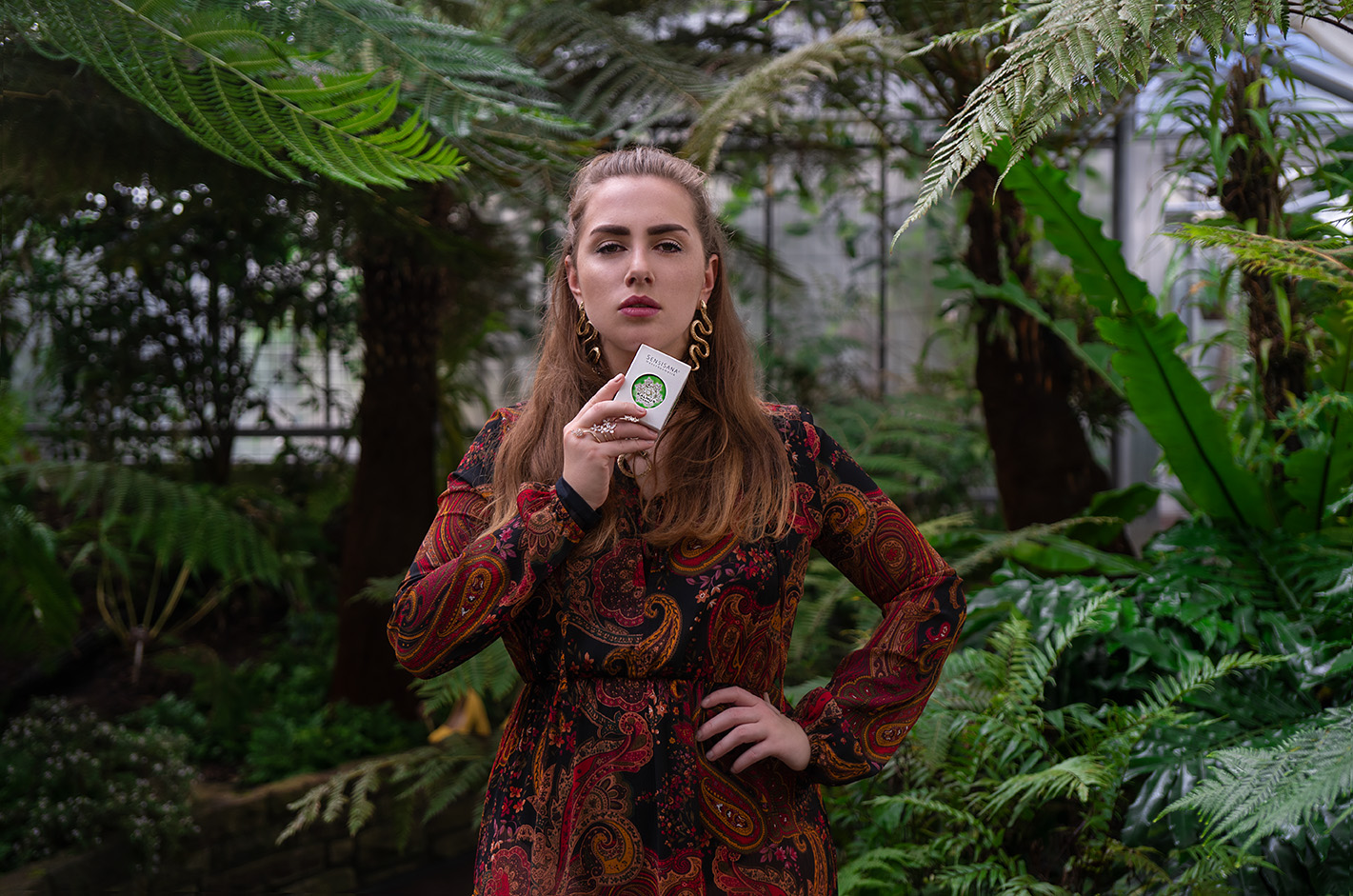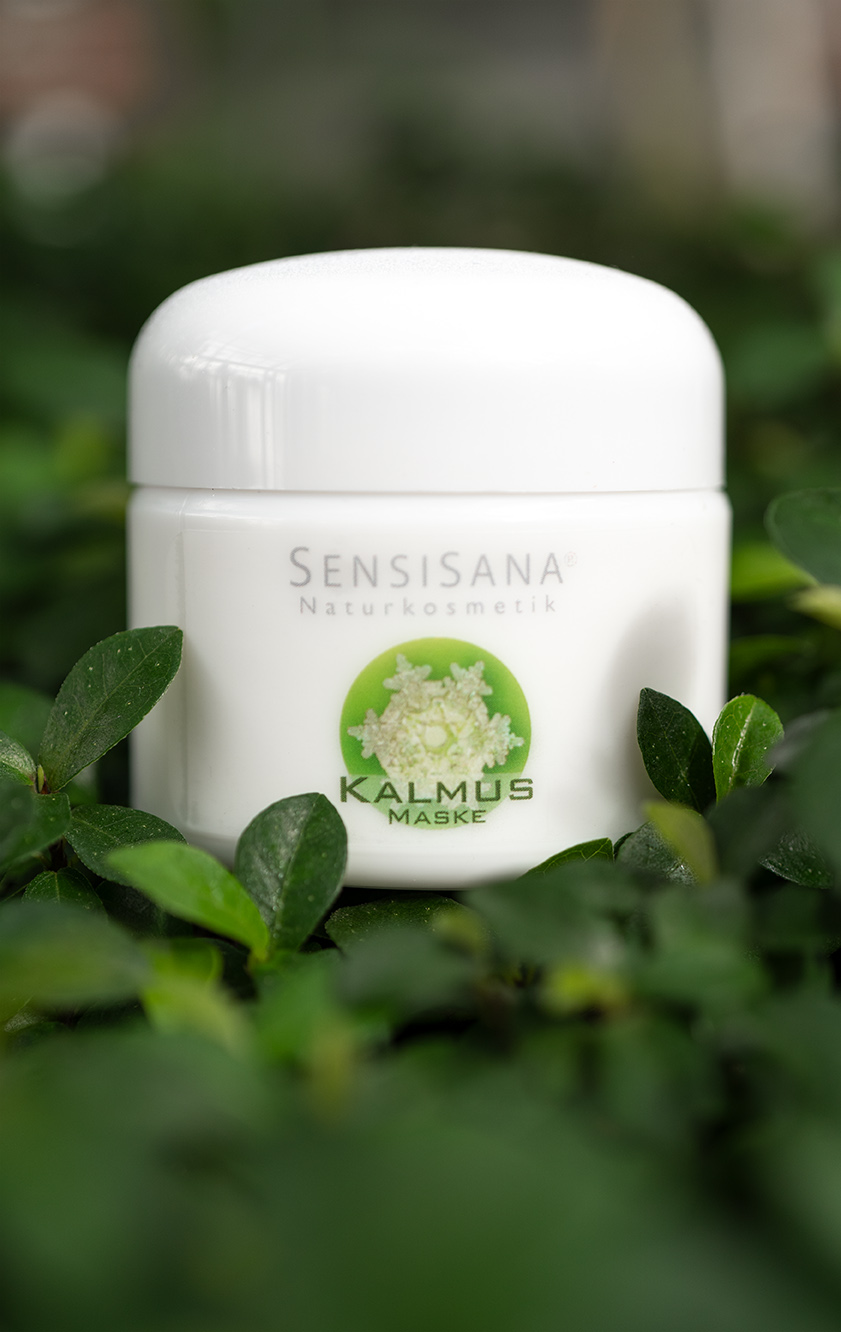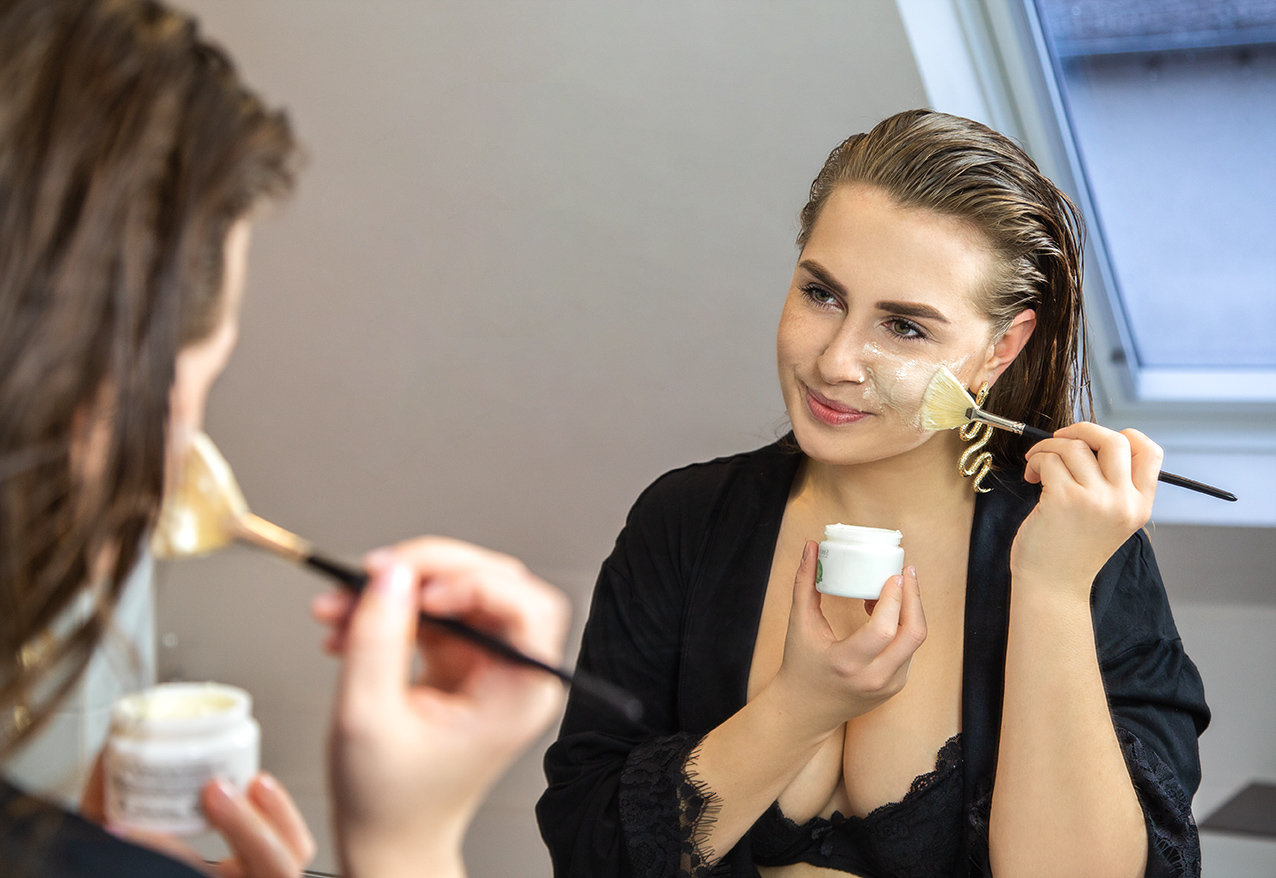 the products
I tested 3 products, that are good for everybody.
My favorite is the shower foam. I love the intense smell, it always excites me. The perfect summer vibes and the ideal start into the day.
The scent reminds me of rain Forests and Tropical places, Standing somewhere between big, green leaves and hugedewdrops. Just so you get an idea of this feeling…I decided to shooting in an botanical garden. Well, I couldn't really take a shower but nevermind.
This refreshing and clarifying Feeling I had during my time in this botanical garden, is exactly what the  die Kalmus – Maske von Sensisana does.
This mask is perfect for all skintypes, most of all for weary and impure skin and is refreshing, clarifying and antiphlogistic. The mask got it's name based on the same-named plant kalmus. Ages ago People already used it in North india for example to heal terrible wounds.
I really like the innovative packaging, I don't really like masks in plastic "bags". It's so unhygienic, you open it, use it and leave it somewhere in your bathroom till you use it next time…covered in dust.
This isn't possible with such a packaging.
Usage: Apply a 1mm thick layer of this mask on your cleared Skin. I used a maskbrush, but you can apply the creamy mask with yourfingers. Now let it dry into your Skin for 20 minutes and wash off the rest.
And now, let's talk About the shower foam, that I already mentioned in the beginning. It's the JOIK Duschschaum, with cucumber extract and Aloe. The soft and silky texture is amazing. The Skin gets cleaned extra soft und leaves a gentle scent on your skin.
Just apply the foam on your skin with a washcloth on your wet skin, rub it in softly and wash it of with cold water.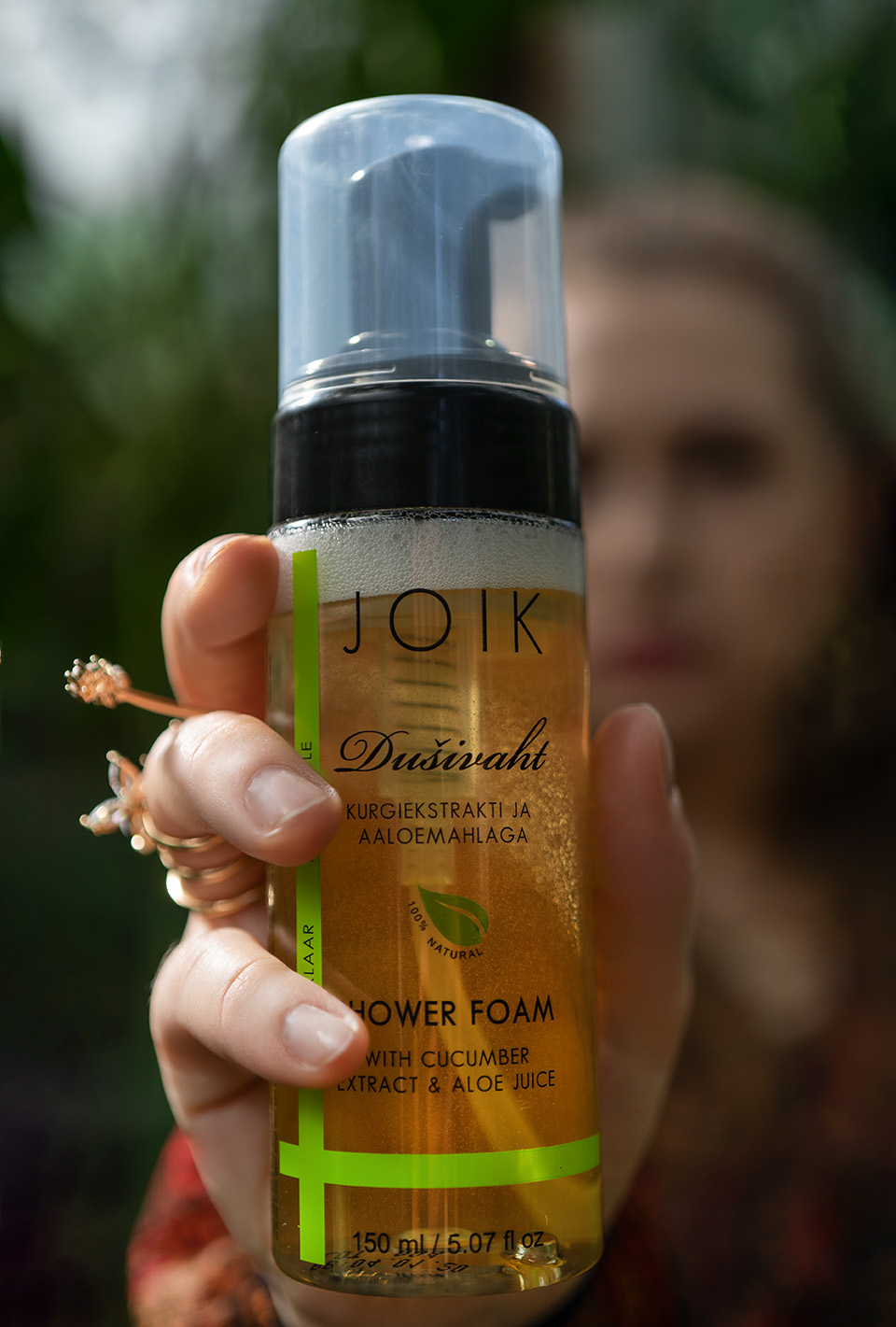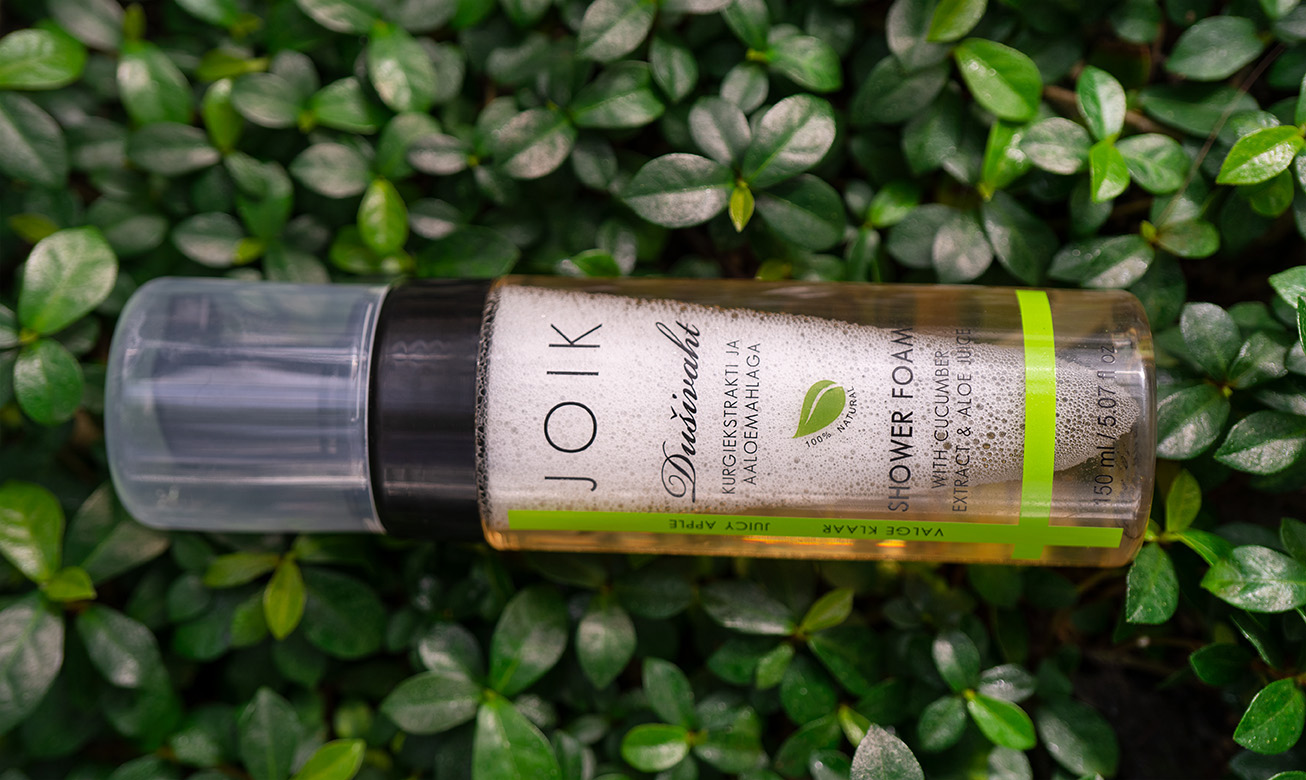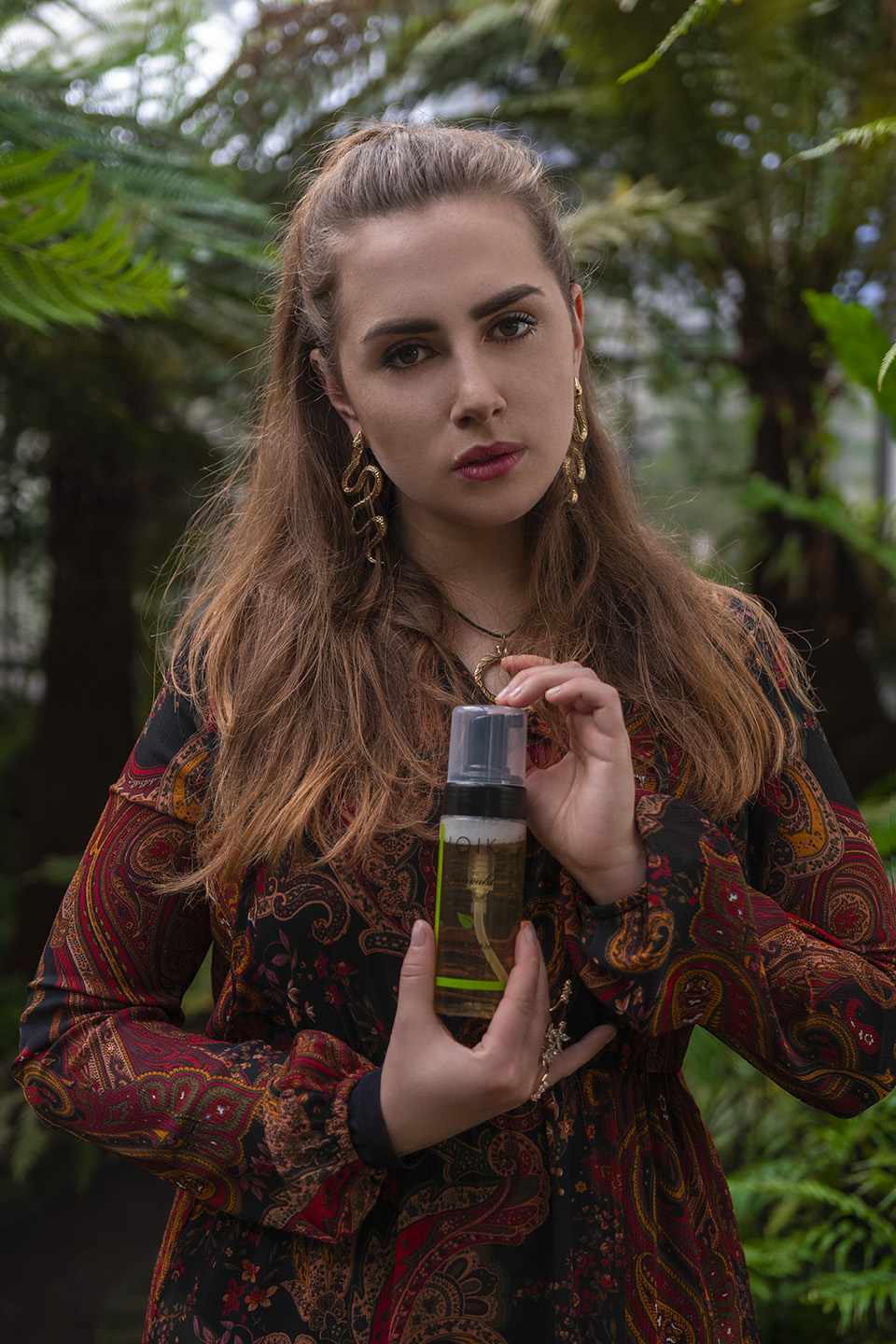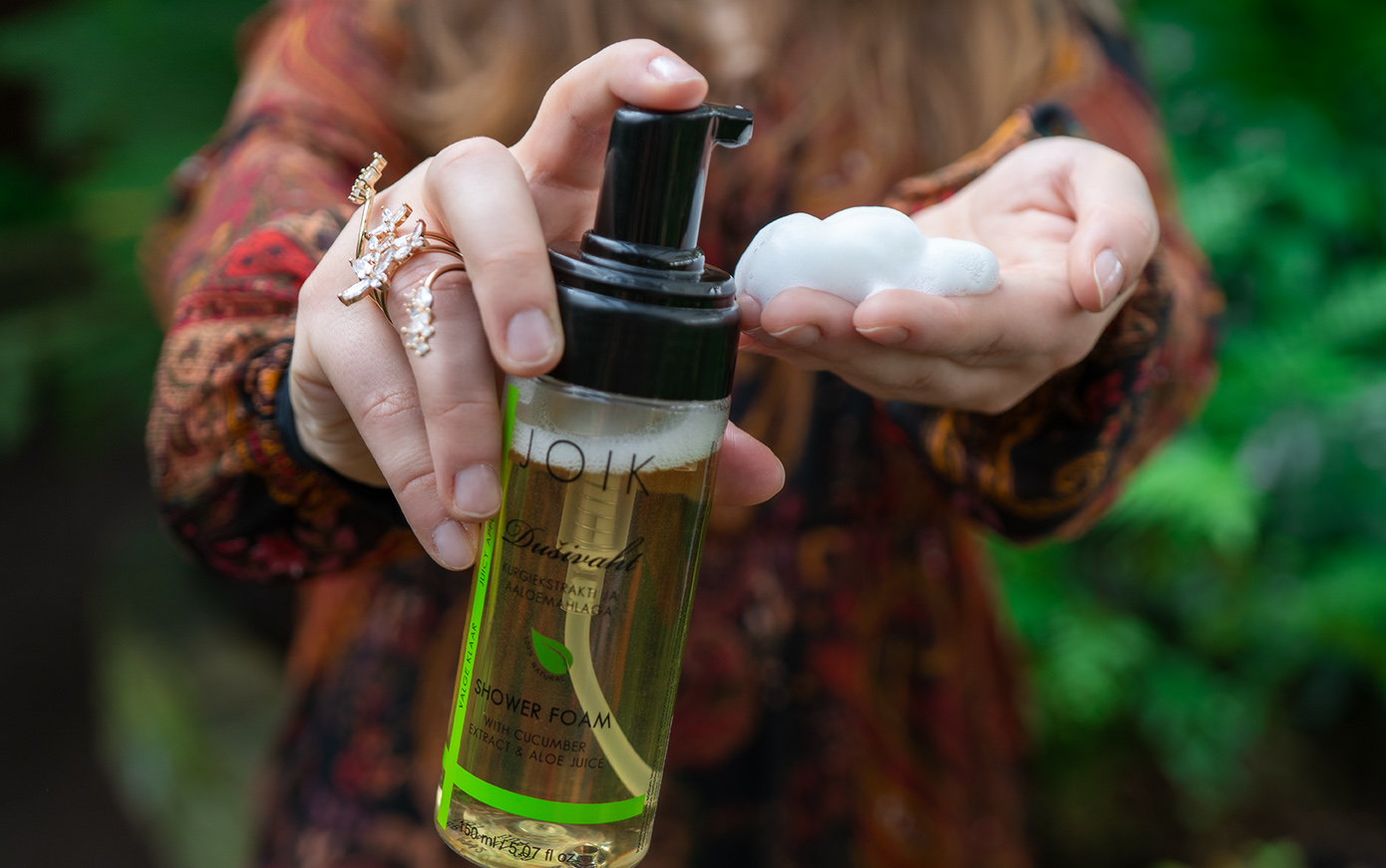 Here are my Basics. Perfect for everybody, in every Situation.
And last but not least, a good Soap. I also found a true gold piece, this one Naturseife Sheabutter mit Seidenprotein.
It regulates your moisture content and soothes your Skin.
Furthermore it softens scar tissues and is best for neorodermatitis, eczemas and dermatitis.
As porimised, today I Show you 3 skincare products, that are easy to use and perfect for everyone. Once upon a cream with "der Cremerladen" Skin care products.
*thank you "der cremerladen" for these amazing skincare products.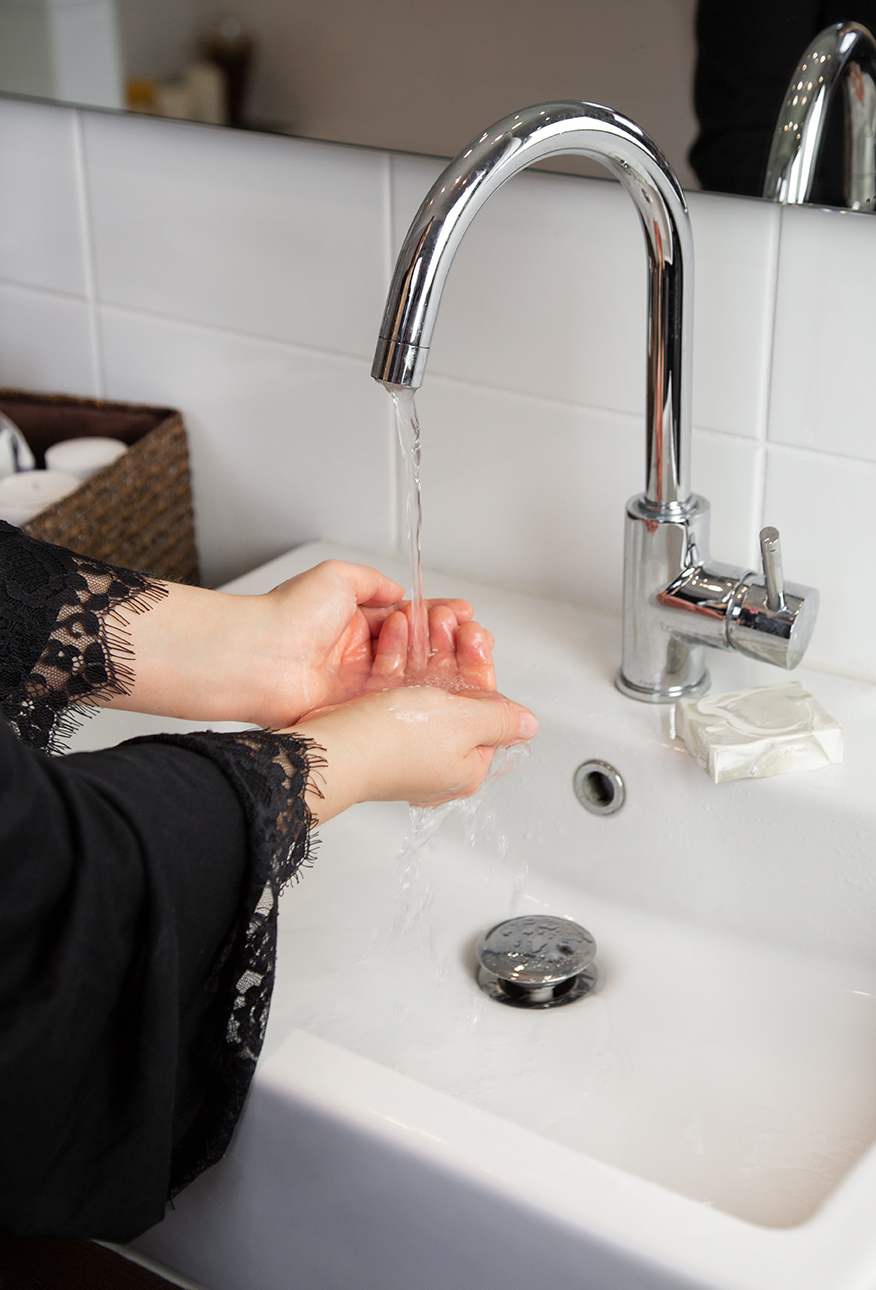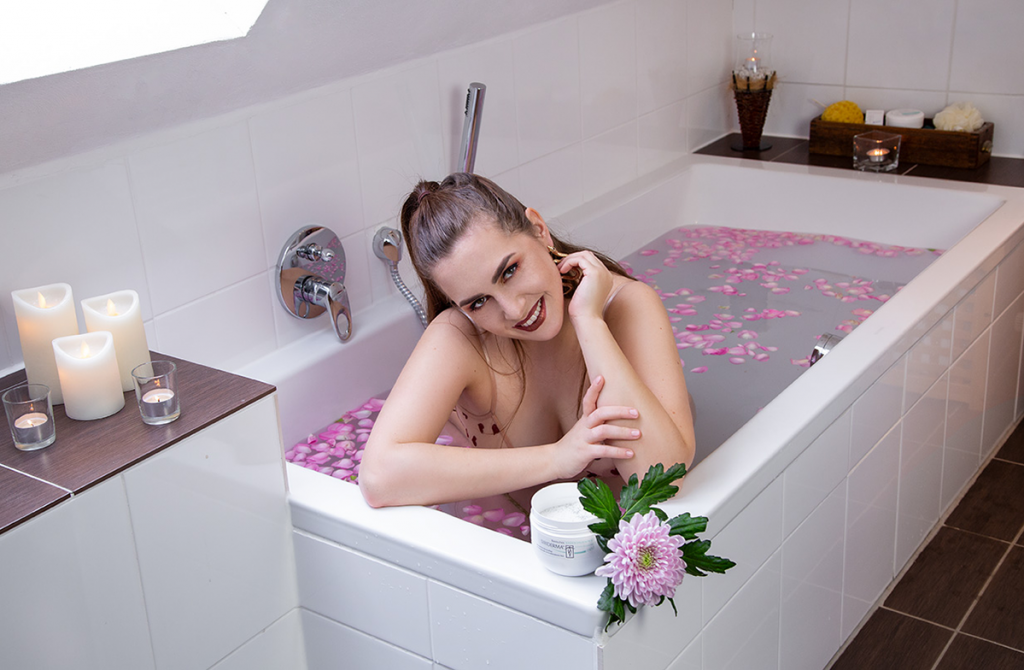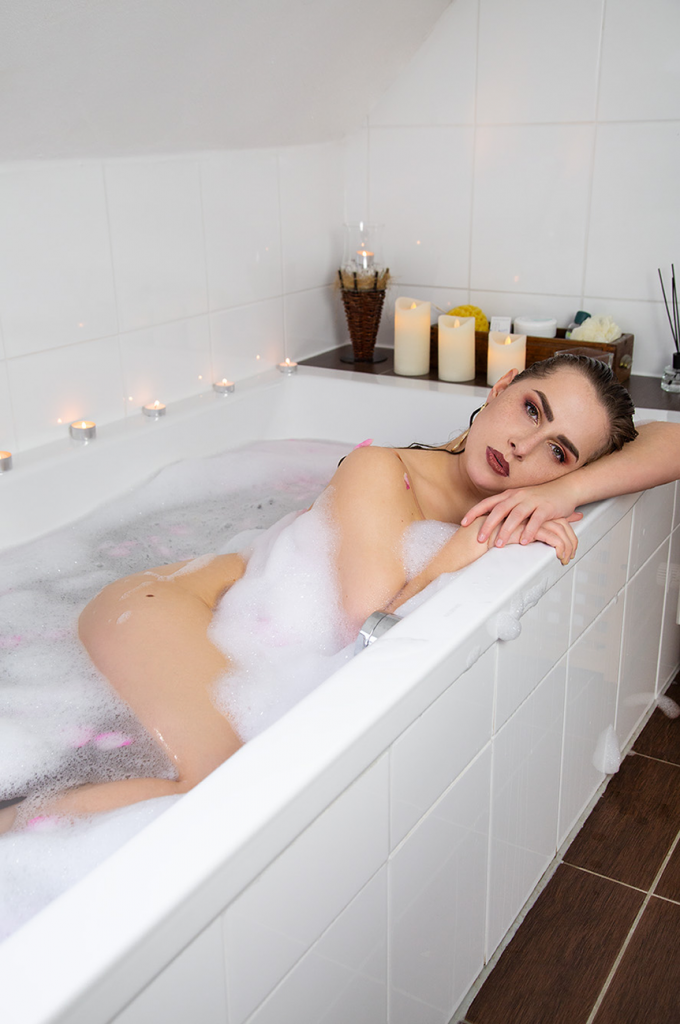 This blogpost contains advertisement.
In a bath of roses | basic spa

Bon Jovi already sang about the amazing and heavenly bath of roses. Or did he say "bed"? Who cares.
The important thing is the message. The song is a tribute to a pretty woman. This is and always will be my intension when I take a bath. I don't just wash myself, I do even more than relax. Every bath is a tribute to myself, to the beautiful woman I am.
And I take all the time that's needed to take care of her. I treat myself.
Of course, the rose leafs look amazing, but they aren't the secret ingredient of beauty. It's the 
Siriderma's basic bath
.
I already wrote about this beauty brand and skincare products some time ago. You can reread it
here.
Why should you use basic skincare?
The Siriderma products are ideal for everybody and every skin type.
Especially for people with sensitive skin and allergies.
The idea behind those products is, to equilibrate your skin's acid-bases-balance and to counteract an acidosis.
Here are a few things, that can lead to acidosis:
* stress and/or mental discord
* excessive physical effort
* imbalanced nurtur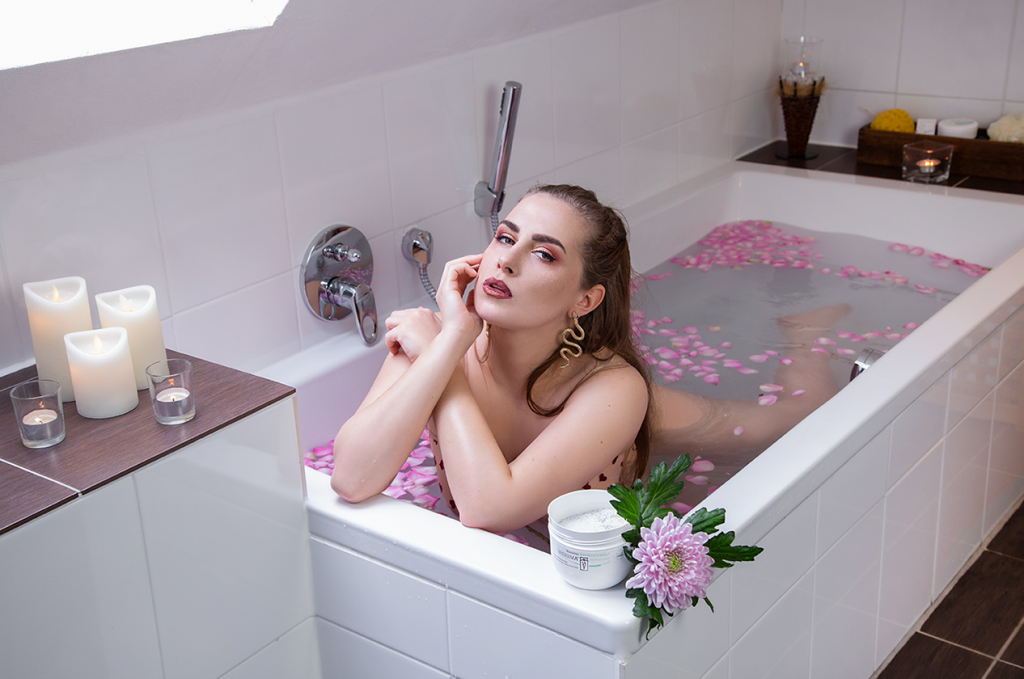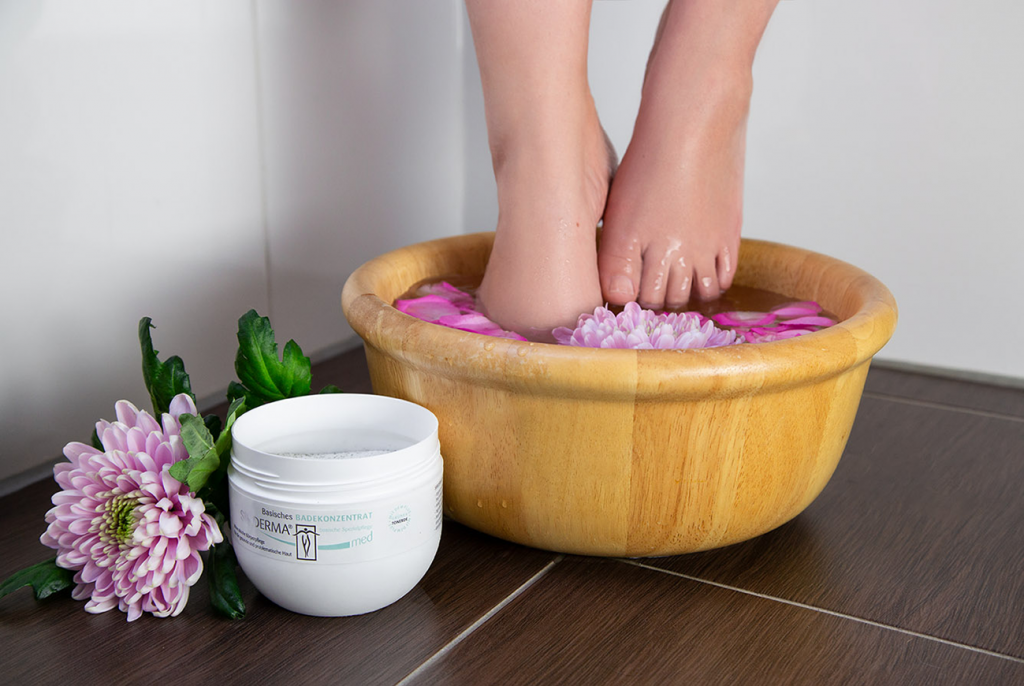 photographer: Fearless Artbasic bath
You can neutralise excessive acids that are on your skin with this basic bath. Because they can lead to hypersensitivity, itching and/or red palms.Just keep in mind, that this beautyproduct helps you a lot and easy to apply and use at the same time. You need 3 tablespoons for a full bath and best you spend 60 minutes bathing.
You can add warm water time after time, grab a good book or enjoy your favorite podcast. Spend your time useful – treat yourself!
Taking care of yourself should be on the top of your bucket list.Just mind, that the water temperature doesn't cross the 37°C mark (water that's too hot can lead to circulation problems) and rub your skin every 10 minuts softly with a washung mitt.
basic footbath:
An other good idea is a basic footbath. How about one while watching your favorute netflix show or in your homeoffice while answering mails?
All you need is warm water and 1-2 teaspoons of your basic bath product.
Keep your feet in the footbath for 30-60 minutes.
Just a reminer, regular basic footbath can help you, when you have sweaty or smelly feet. Keep in mind, that your feet are some kind of assistant-kidney.
Just try it.
eye comrpess:
It's spring time, MY favorite time of the year. But those who suffer from allergies propably hate this season. But the basic bath product can help you calm and detumesce your eyes.
All you need is the basic bath product and a cold eye cream.
Just wash your face, clean it and apply facial skincare. Put one pinch basic bath product in a small bowl, filled with warm water.
Use one cotton pad for each eye and plunge them in the water. Squash the cotton pads and  put them on your closed eye for round about 10 minutes.
And now relax.
Furthermore you can do your own toner with this product. Just put one pinch of it in a small bowl filled with warm water, plunge a cotton pad in the water and gently rub your face with that moist pad.
Or you can use it a peeling. Just rub your face softly with the basic bath product and wash it of afterwards.
*thank you Siriderma for these amazing products.