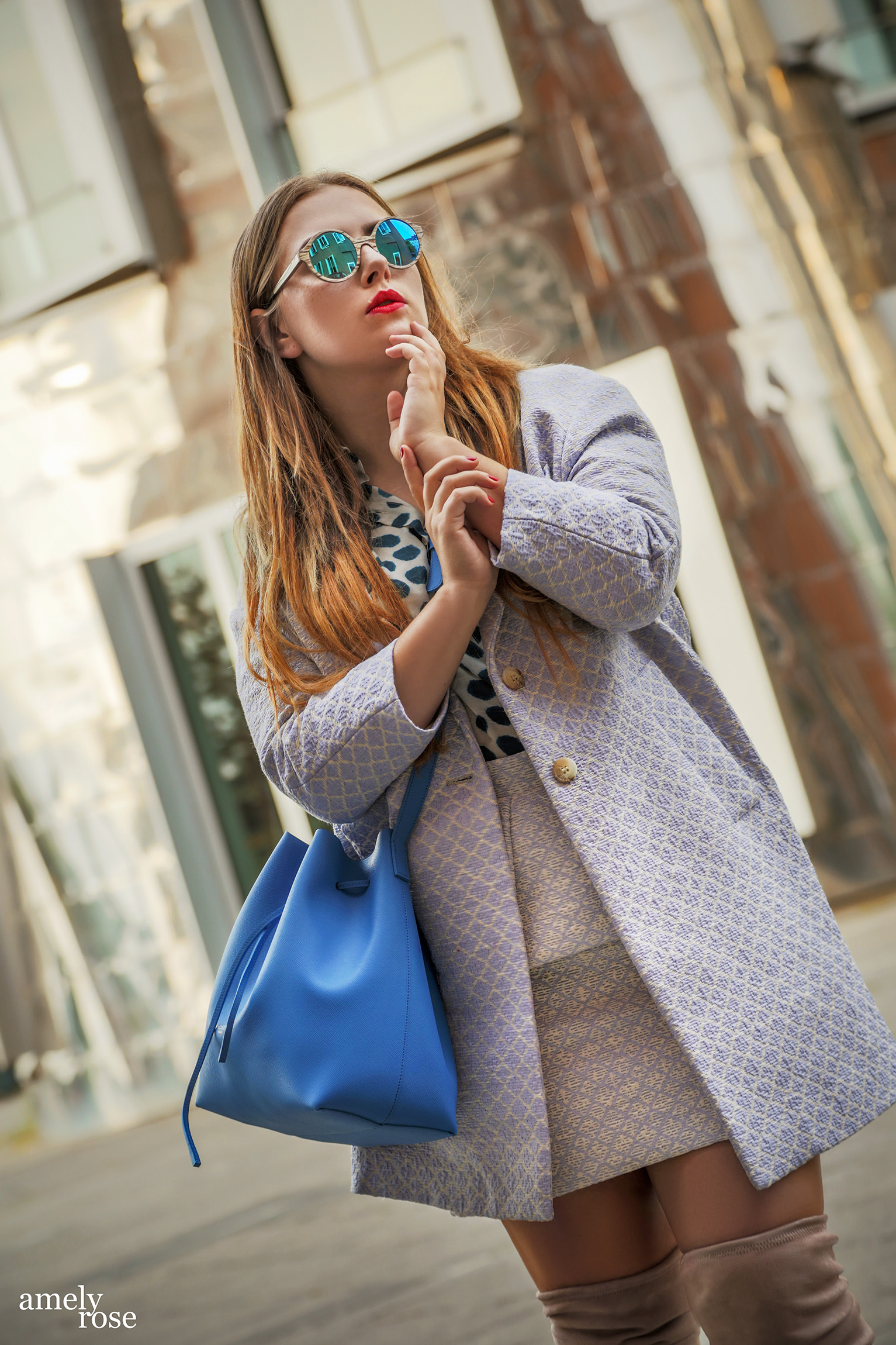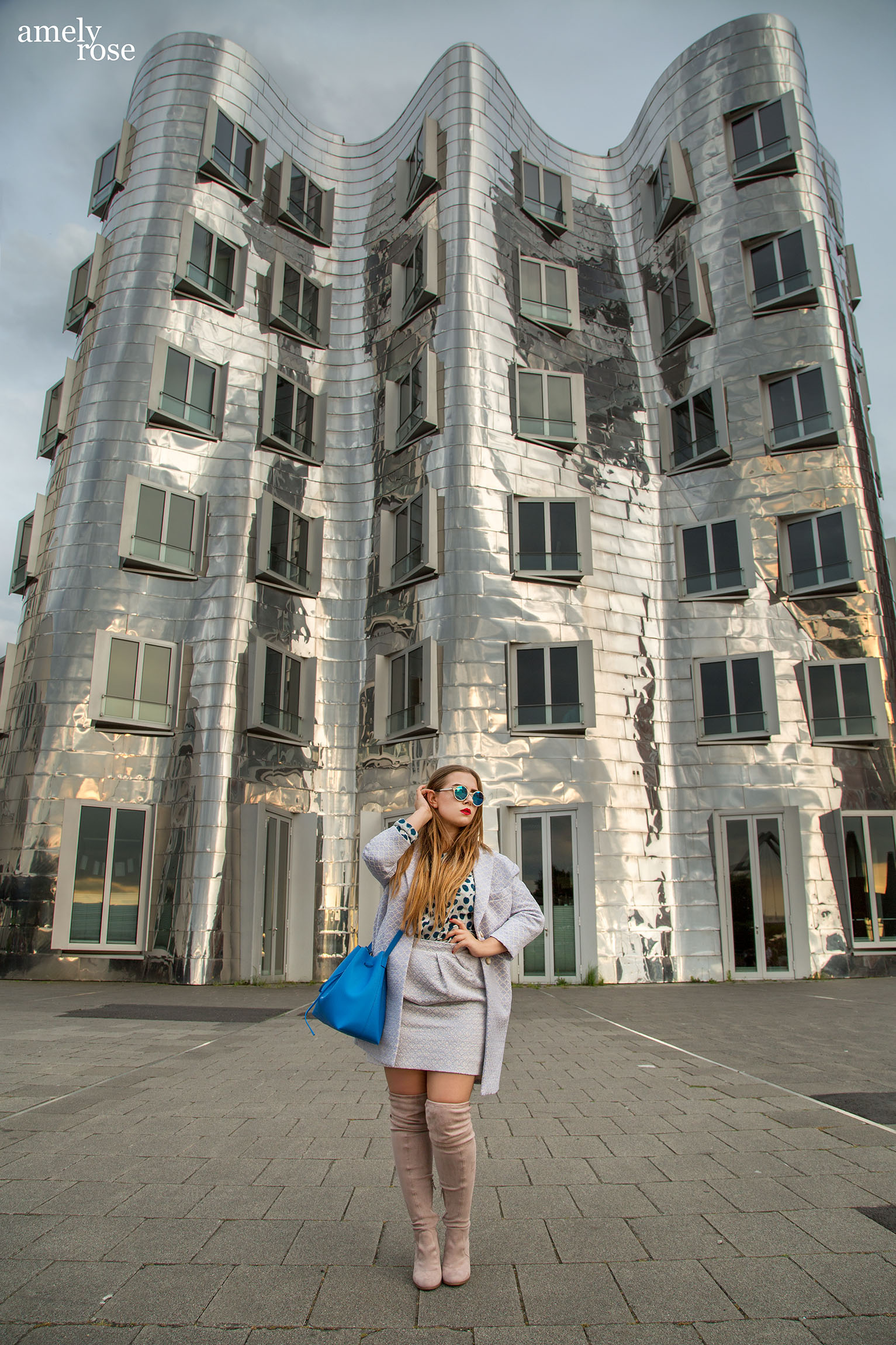 This post contains advertisment.
Mirror, mirror on the wall, tell who's wearing the prettiest twopiece?
There is one thing snow whites evil stepmother forgot, that you are one step closer with an amazing outfit, the perfect cut and a trendy color combination.
Clothes make people and even the inner values count. You feel better and more attractive, when you feel good in your outfit. And fellow human notice this.
Just in case you retell snow whites story, modify the main message "(…)who is the fairest one of all?"
How about "who is the well-dressed one of all?". Or maybe, well, most comfortable in their clothes….of all?" But no, I think, many people will misunderstand this purposely. I mean PYJAMAS – no more words needed.
But this is too complicated. So why don't we just adore this amazing twopiece. And let me tell you, I adored it for such a long time now and am so happy, to finally wear it.
Today I show you a casual businesslook for a classy combination in light blue. Depends on your fashion-conception. Because during warm days everything becomes more casual, lighter, timeless and cheekier. That's why I don't mirror myself in a fairytale-like mirror, but an architechtonic masterpiece. The modern snow white eyes her outfit in a mirrored building.
And to answer the question from the beginning of who's wearing the prettierst twopiece – definitely Fashion.Zone.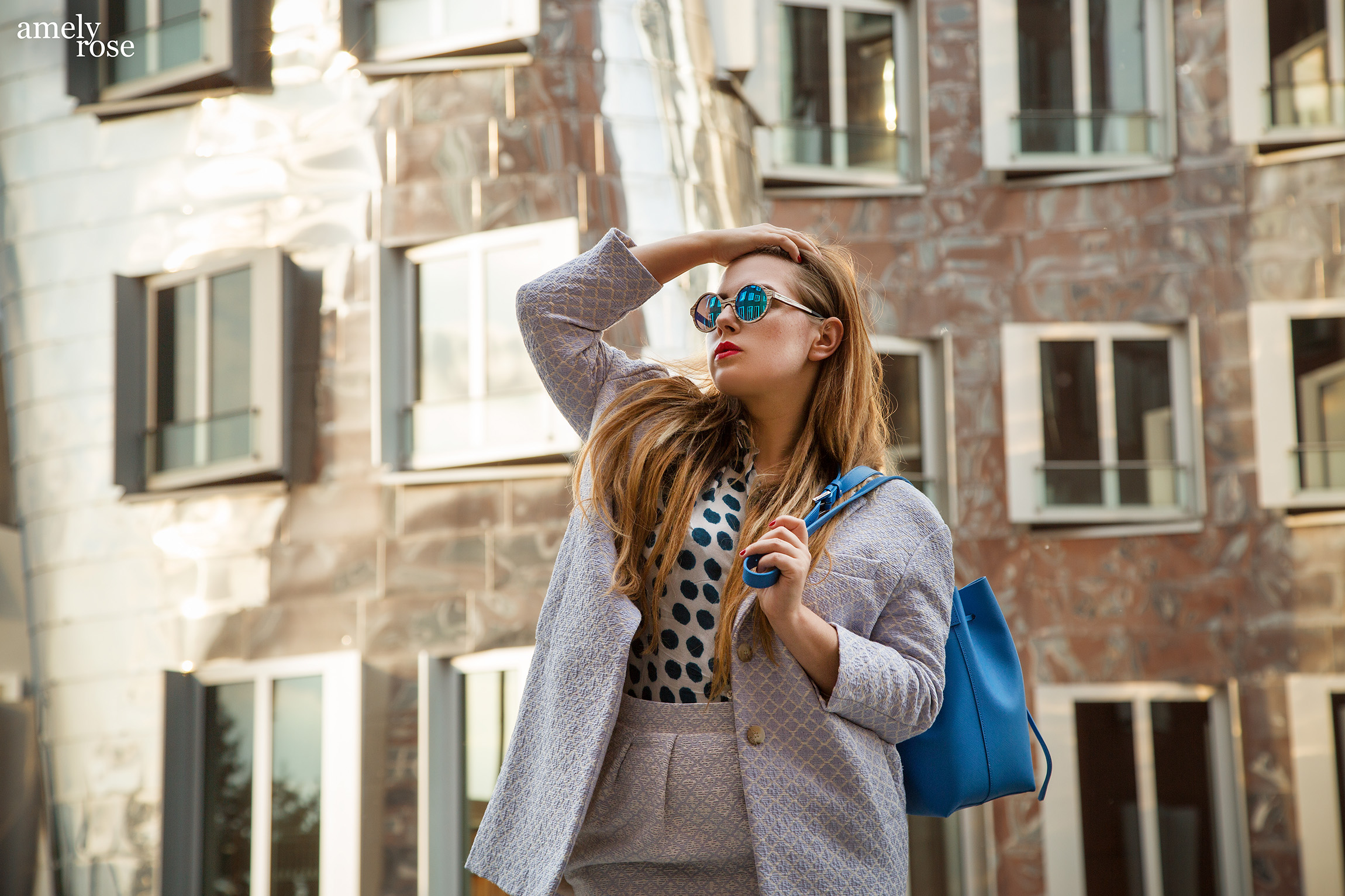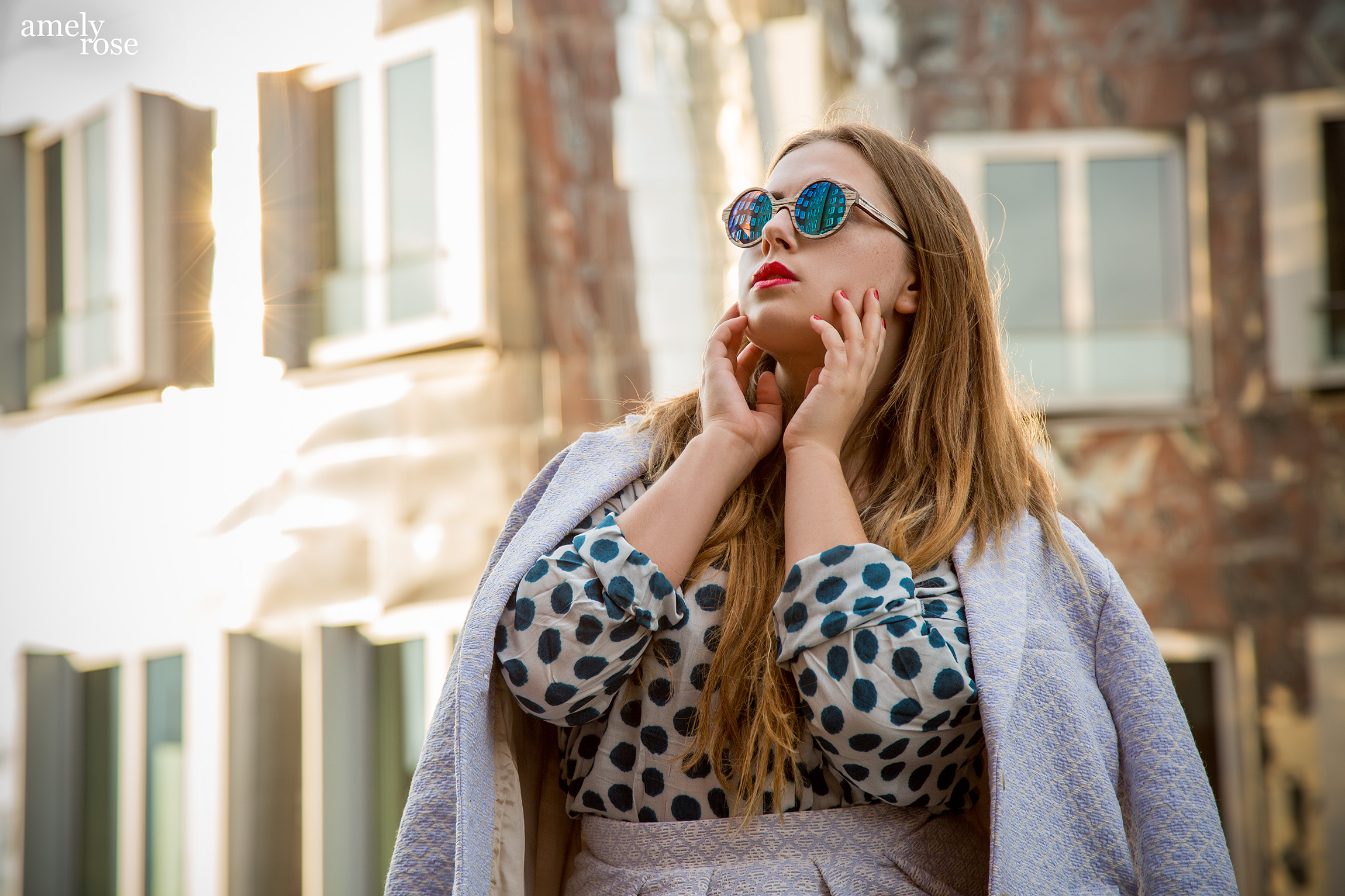 Fashion.Zone by Adcada
Imagine a place, where you find high-class brands, a huge selection and you simply find everything you need, from classy businesslooks, fascinating evening fashion, casual and premium recreation-fashion. Short – everything for the fashion-conscious woman – and you get all this from home.
This place exists.
You call it Fashion.Zone and it's a new online-platform, filled with premium brands and exlusive clothings, that are just waiting to get discovered by you. It's a unique combination of trendy labels and a promising newcomer, carefully picked designerpieces and trendy items. No matter if you are looking for shoes, accessoires, bags or clothes.
Short, this is the place where I spend most of my time, put item by item into the card and get inspired.
My outfit:
I love twopieces and can't get enough of them. The idea, to already wear a nearly complete look (just by wearing a twopiece) is brilliant. There is nothing more harmonious than a coat that suits a skirt (or shorts). And when I discovered these two pieces in the Fashion.Zone Shop I knew I NEEDED them.
And right now, during these warm days pastel and decent colors are always a good choice.
Plus, this amazing duo is perfect to combine. No matter if you wear it as a pretty and classy businesslook or casually. I also love to wear both items separately. The Rock from Witty Knitters with the decent print suits perfectly to a neat blouse and the eyecatchy Mantel from Witty Knitters ennobles nearly every look, plus it keeps you cozy and warm.
To suit it, I picked a blouse in blue, with a suspicious print. But you can combine everything, a white, pink, yellow etc. chemise. I decided to wear something eyecatchy to this decent pattern, my favorite print: polka dots.
You do no wrong with this print, mostly when the blouse is in such a brisk and thrilling color and die Bluse is so comfortable on your skin.
Blue, blue, blue are all my dresses (this is a german hit) – and of course also my bag.
Show your colors! And while normally bags or shoes are a lovely chance to show some colors. But this time the bag sums up the theme. Blue!
A deep blue is definitely a summer must-have. Sadly you can't get the bag but HIER you get some more thrilling bags. And don't wait too long or your favorite pieces are sold out, too.
How do you like twopieces and which color is your favorite one in summer?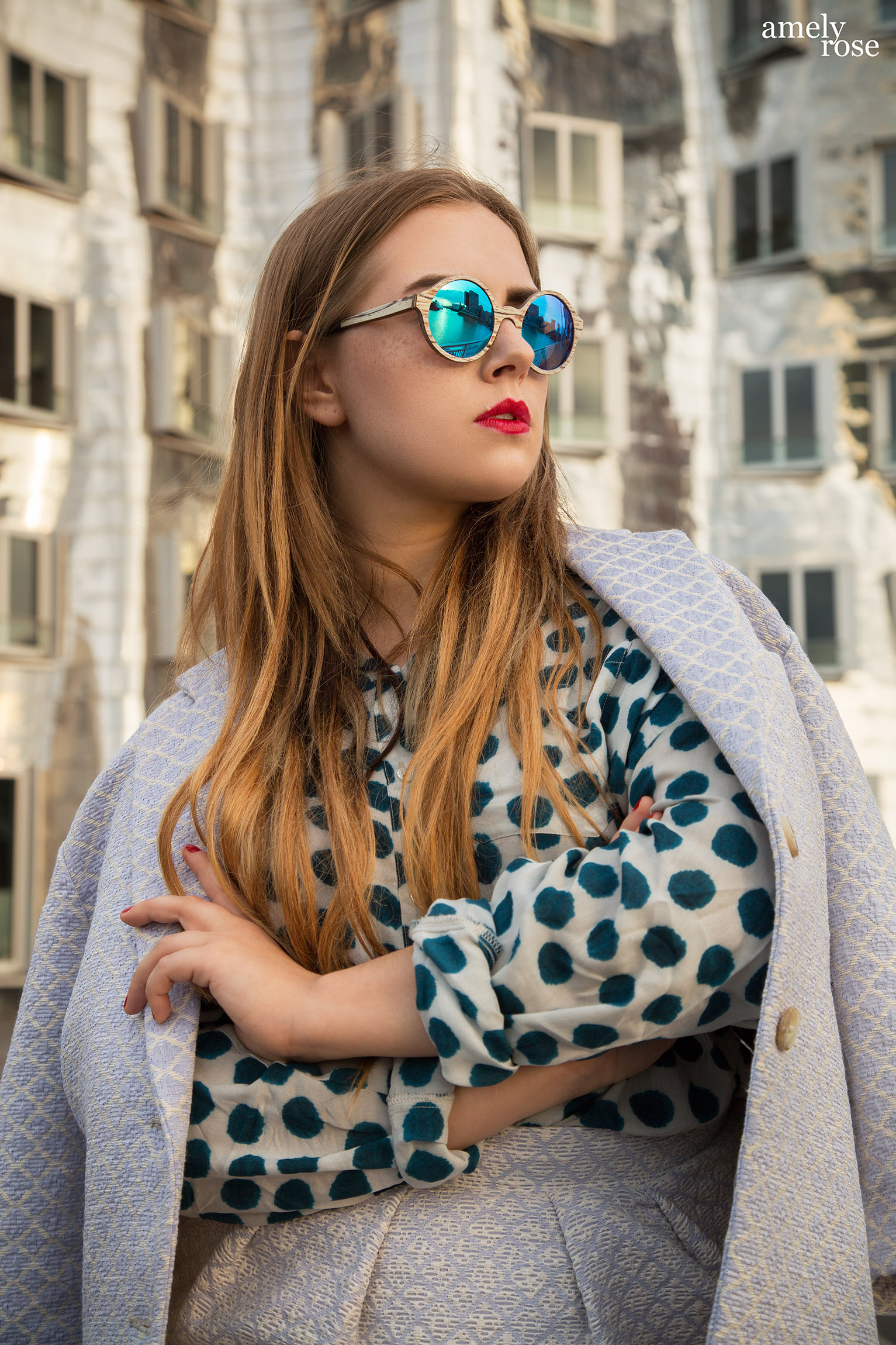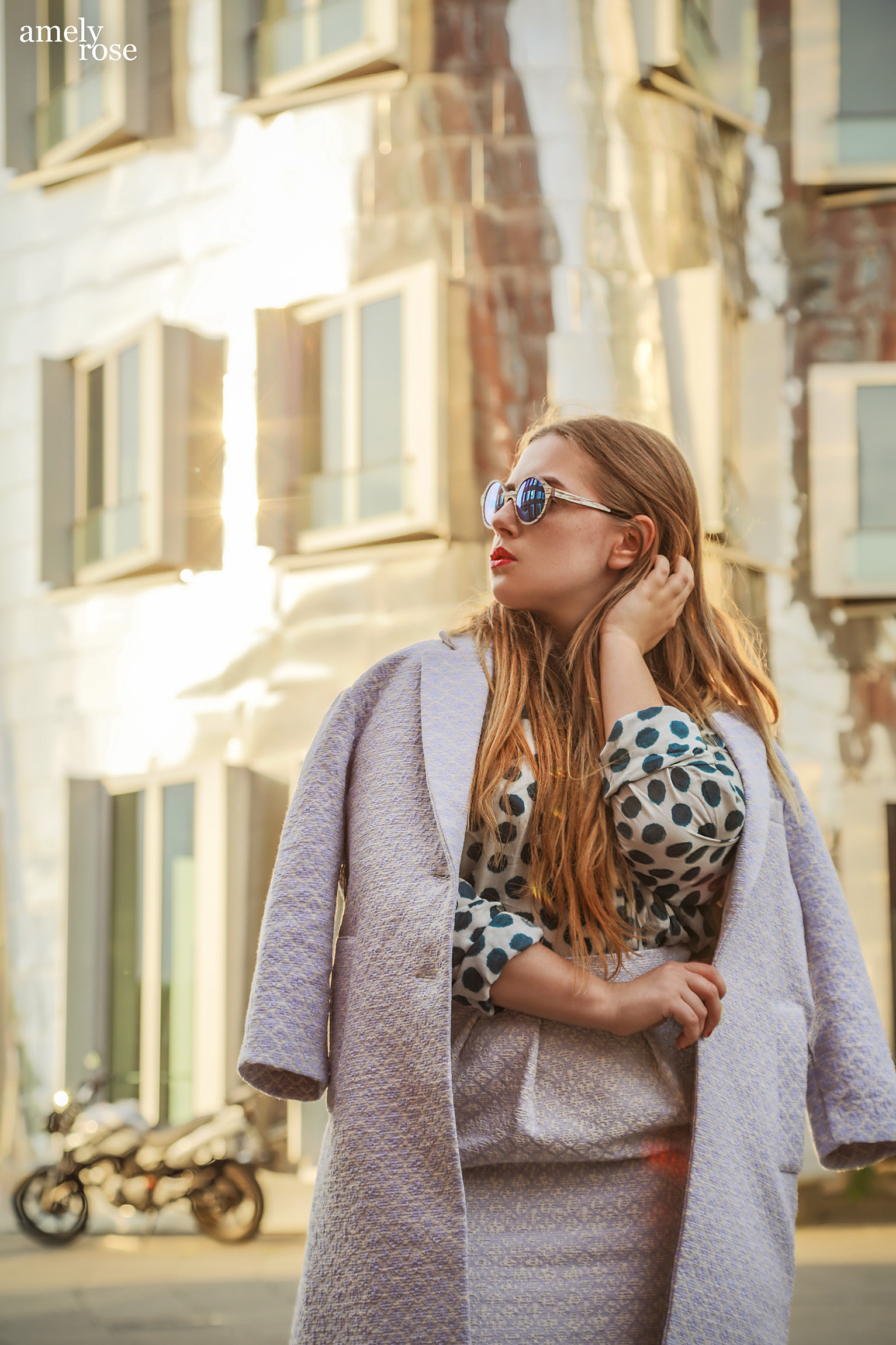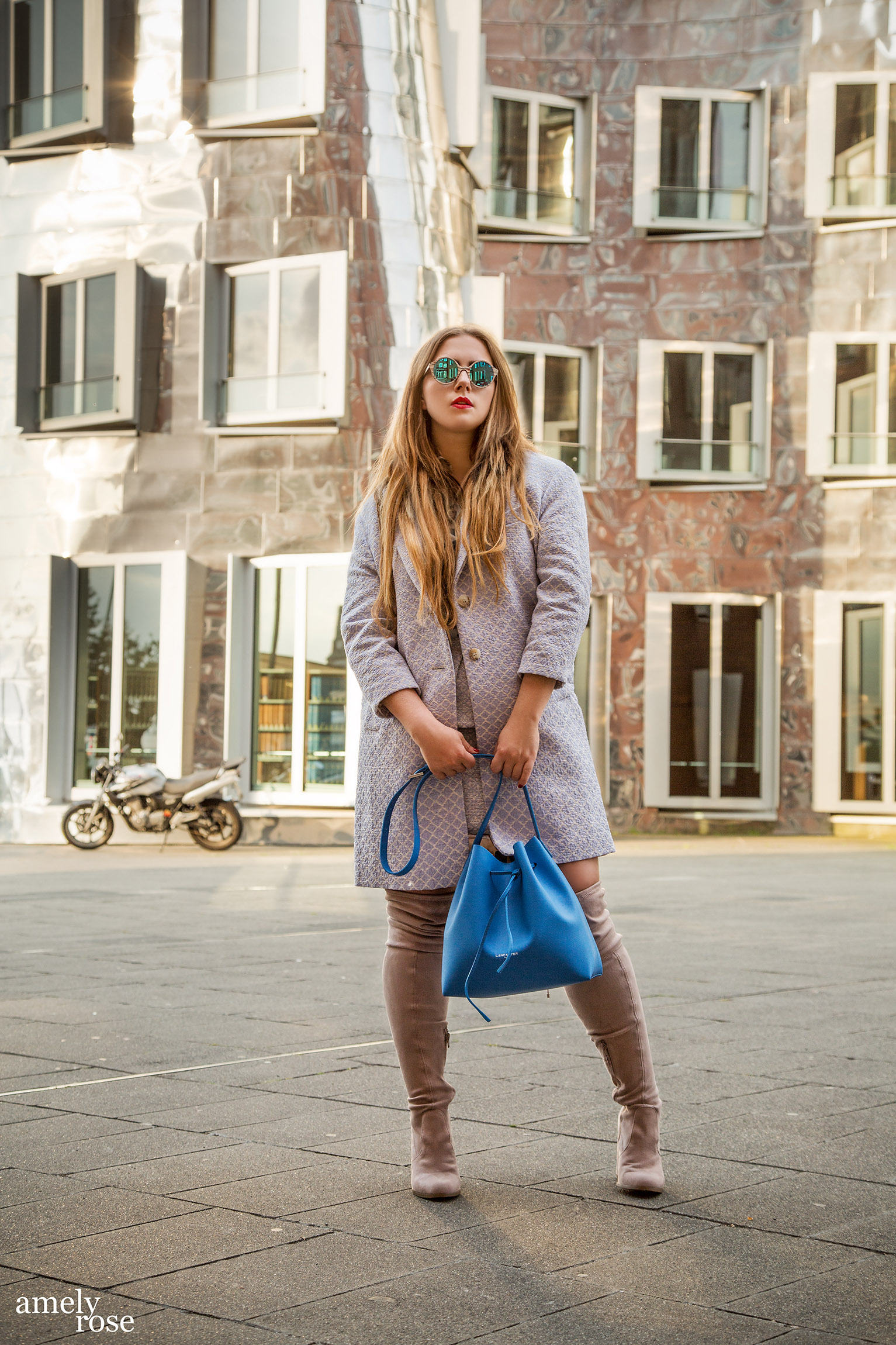 (Visited 321 times, 1 visits today)