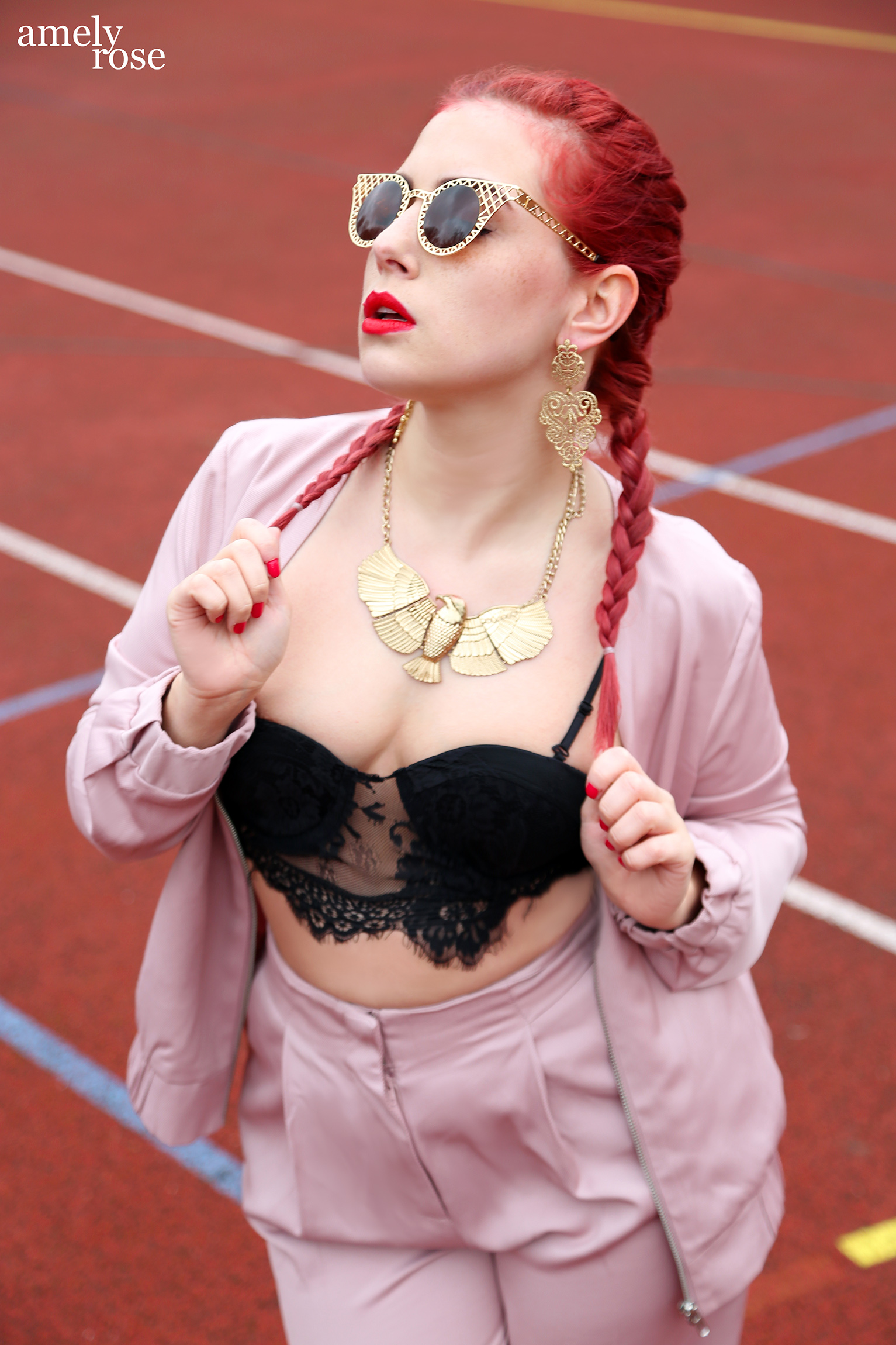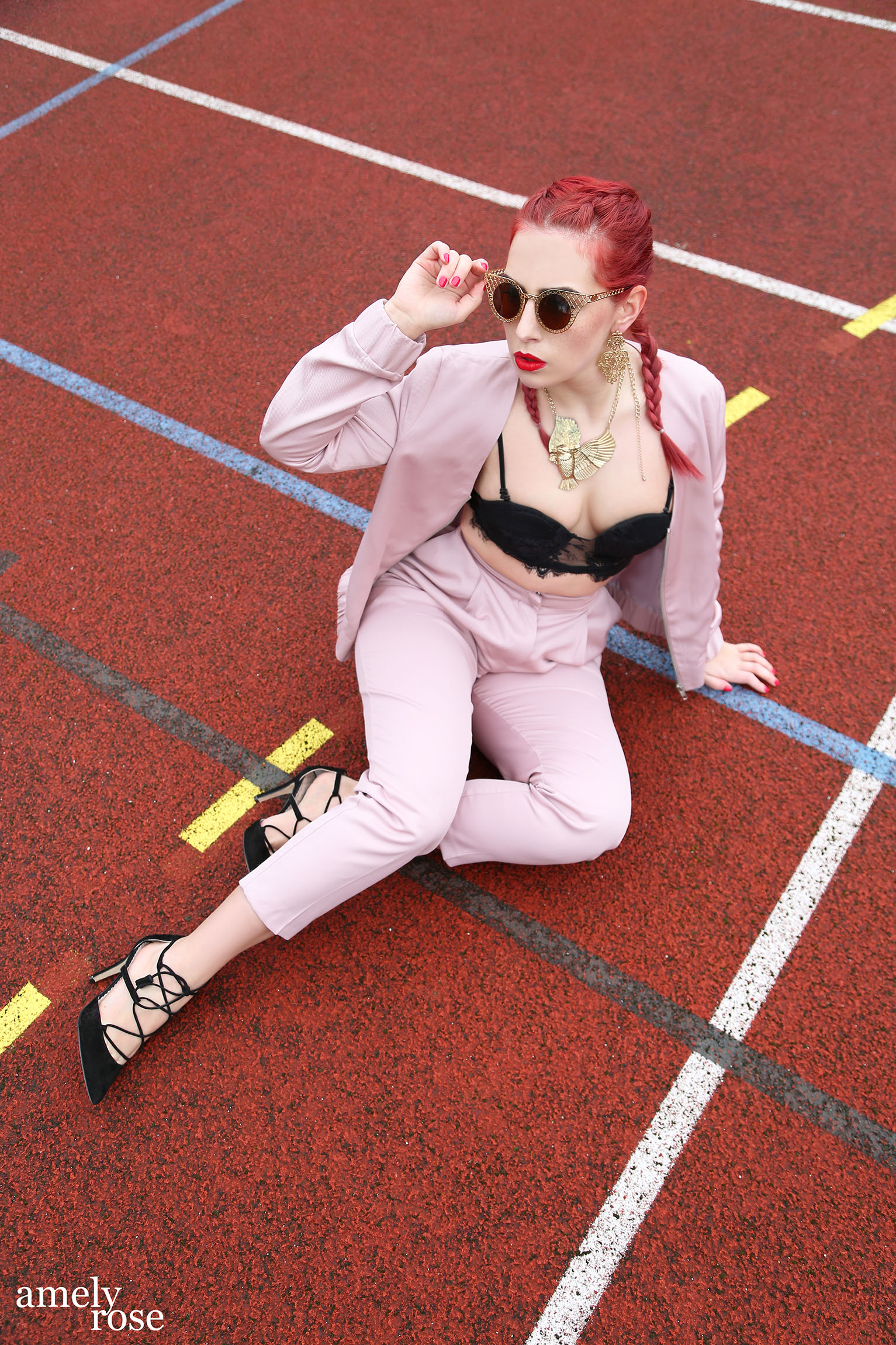 *thank you so much fat jellyfish for the amazing pictures!!
* Photos: by Frédéric Sapart
The most sporty thing in this picture is my outfit.
Or am I such a huge fashionvictim, that I try to thematically interpret everything?
Please tell me, that you too think, this looks a biiiiiit like a cheerleader Outfit.
But all of you couch potatos, don't be afraid – this isn't a post about cleaneating, healthy living and I definitely don't try to become a fitnessmodel.
This is a lame attempt of a redhead, to show you what fashionbloggers wear when they go to the gym. Well the instagrammable version of "going to the gym".

I am on Facebook for many years now, read more involuntary about other people's lifes on a daily basis and sometimes I even like stuff, a total stranger's stuff. But I am thankful fort his platform, because Facebook tought me essential things.
For example:
I did sport wrong, for years!
Seems like you have to announce it on Facebook before and post a selfie in front of a dirty mirror afteron. To proof it. Otherwise it doesn't count!
The same thing with Instagram, a platform, that is only there so we have food and a reason to cook. I always wonder, how my grandma managed it decades before, to get shit done in the kitchen. Is it even possible WITHOUT sharing your cooking-results with the world?
How was the order? Cook, breathe, prepare the food for the table, breathe, take tons of pictures, realise that the spot wasn't good enough so you have to rearrange it, breathe, taking lots of pictures again, throwing the food away, because now it's cold and inedible.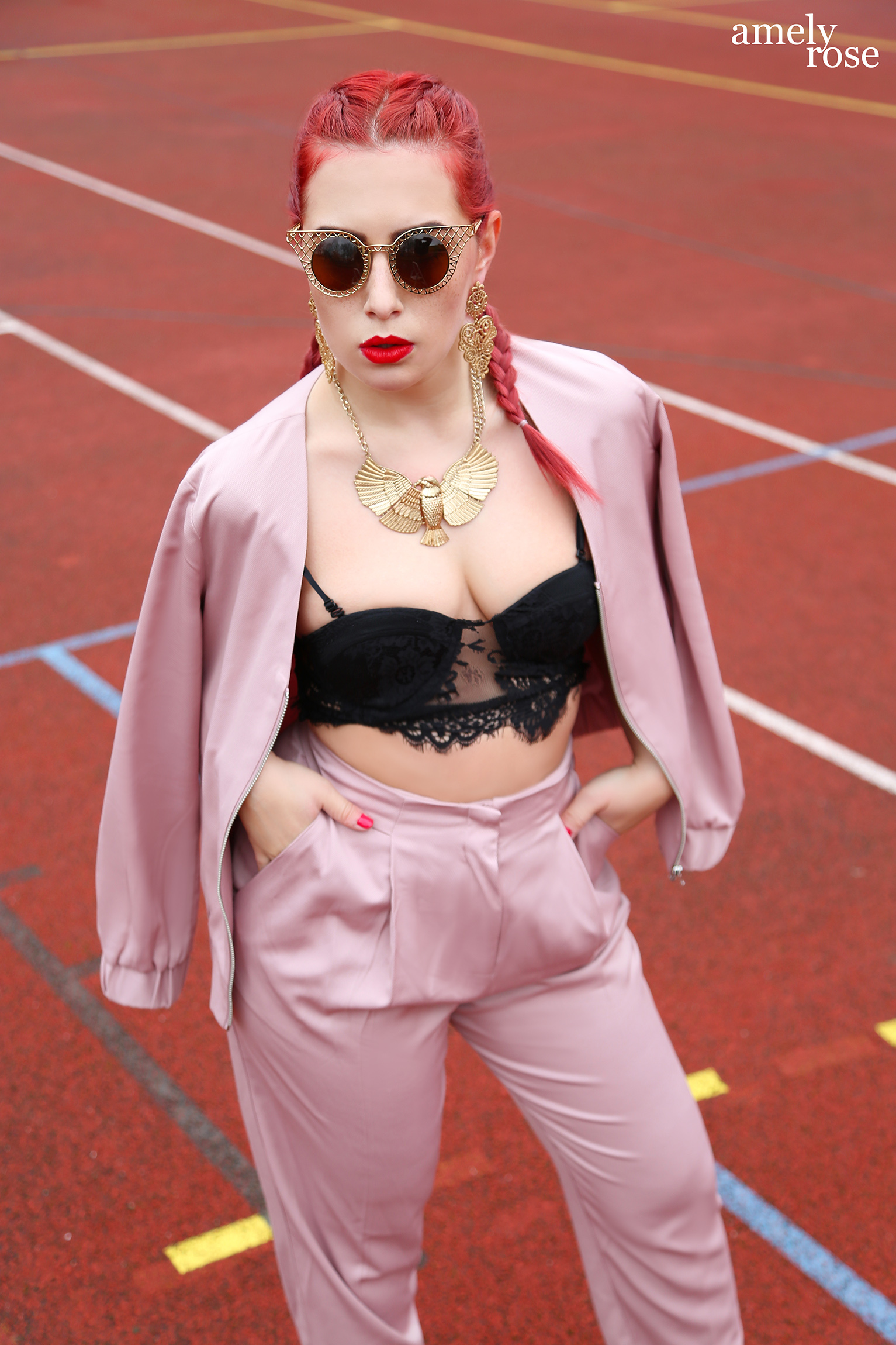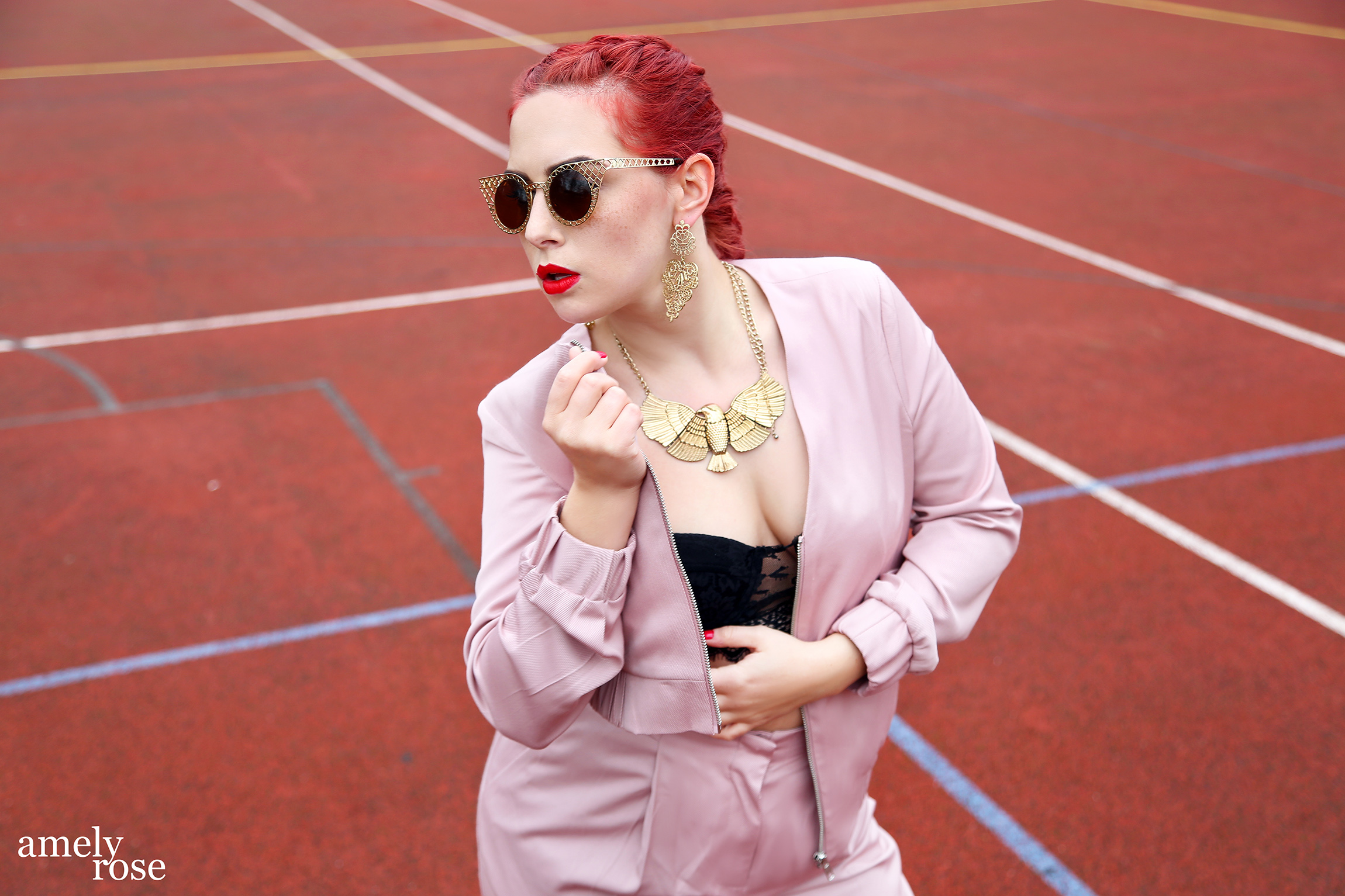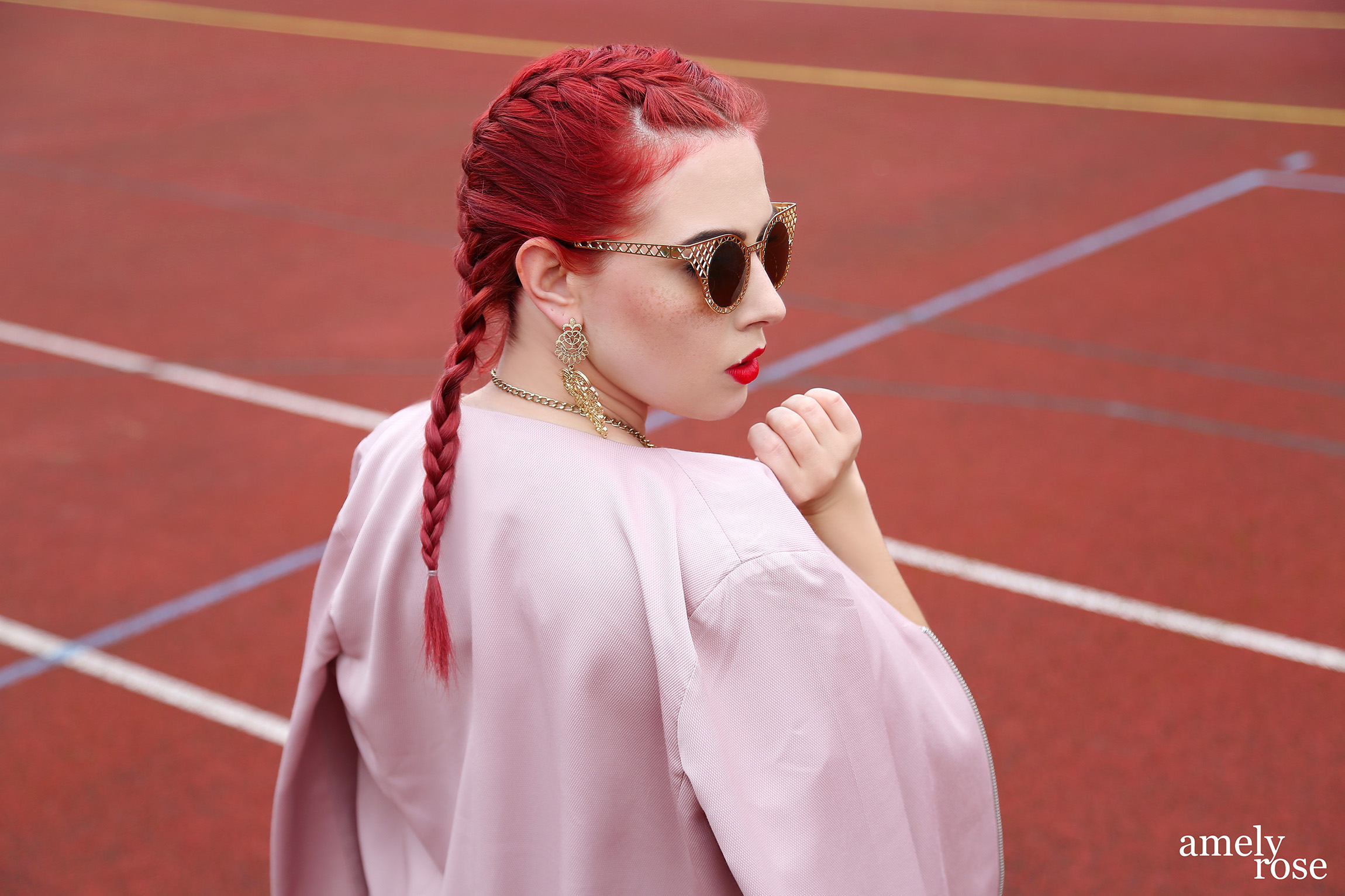 I am so happy, that there aren't apps that help you breathing or fasteing your shoes.
Ok the only reason why I am bitching about the shoe thing is, that this is a true challange for me and extremly exhausting.
And honestly, I wish such an app would exist…
But I don't have to go to the Gym! Nope, I found a new kind of exercise:
Twice a week I do something called "shooting". And it's as exhausting as working out in the gym. And the best thing is, that even the way to the location makes me sweat.
Why? Miss Rose simply has to shoot on a real tartan sportsground.
The problem: There is none inmy place….but the one, that belongs to my old school.
I could have searched for a new location, but that would have been to easy.
I mean, I love climping up fences and walking through pricky shrubs, this is part of my exersice.
And if you are really hardcore, do it with lots of photography eequipment.
I totally can recommend it…not!
Even better, when you try to shoot es fast as possible, hoping nobody sees you.
Just when you realise, that the school's caretaker was watching you fort he entire time…
My Tipp, just ask the fierce looking man, if you can shoot there, while he sits down and snugly waits, until you're done.
But I am so hapy, I didn't had to go backthe same way and climb up the fence.

I definetly made enough sport this week.
How do you stay fit?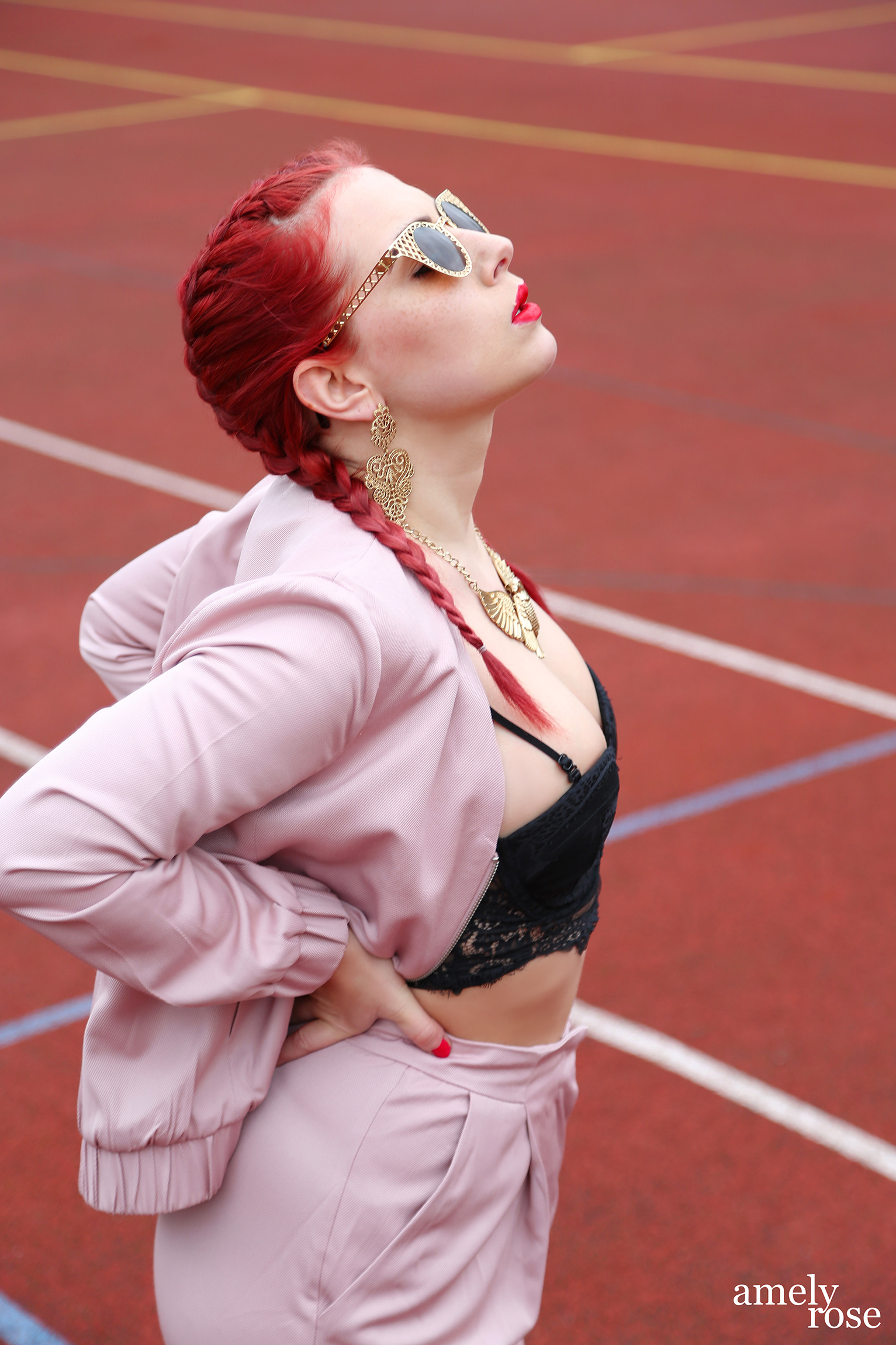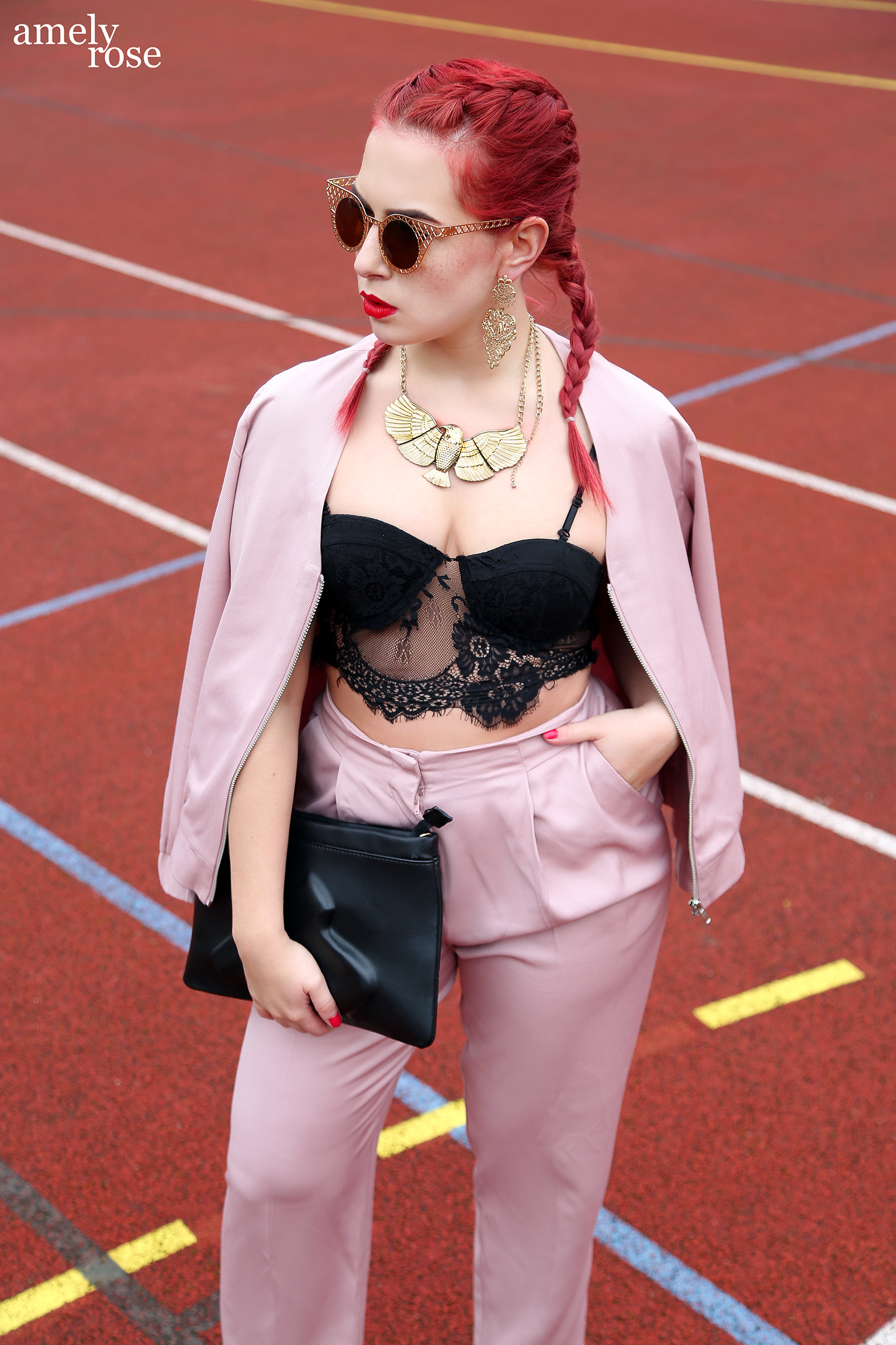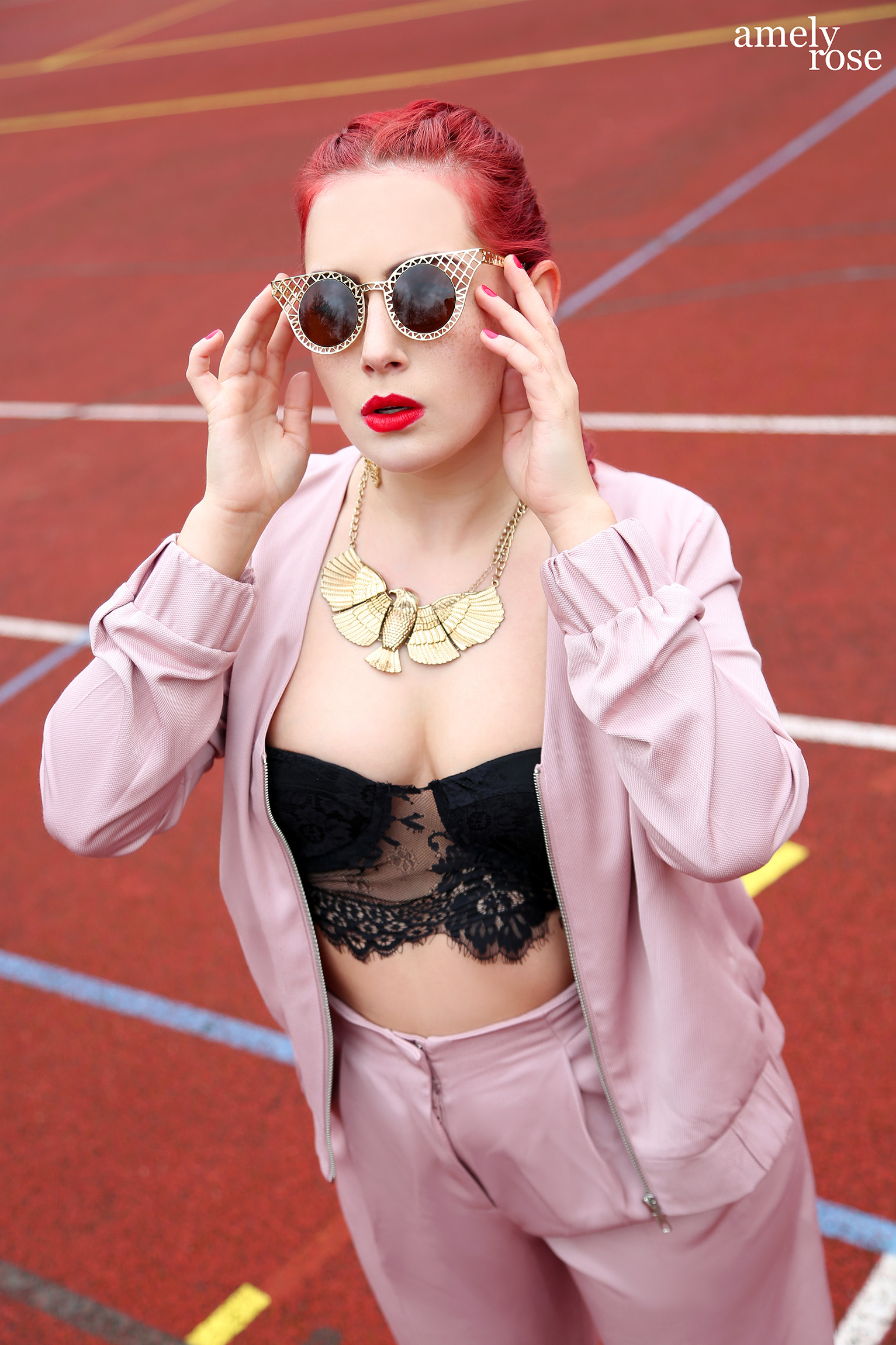 (Visited 352 times, 1 visits today)