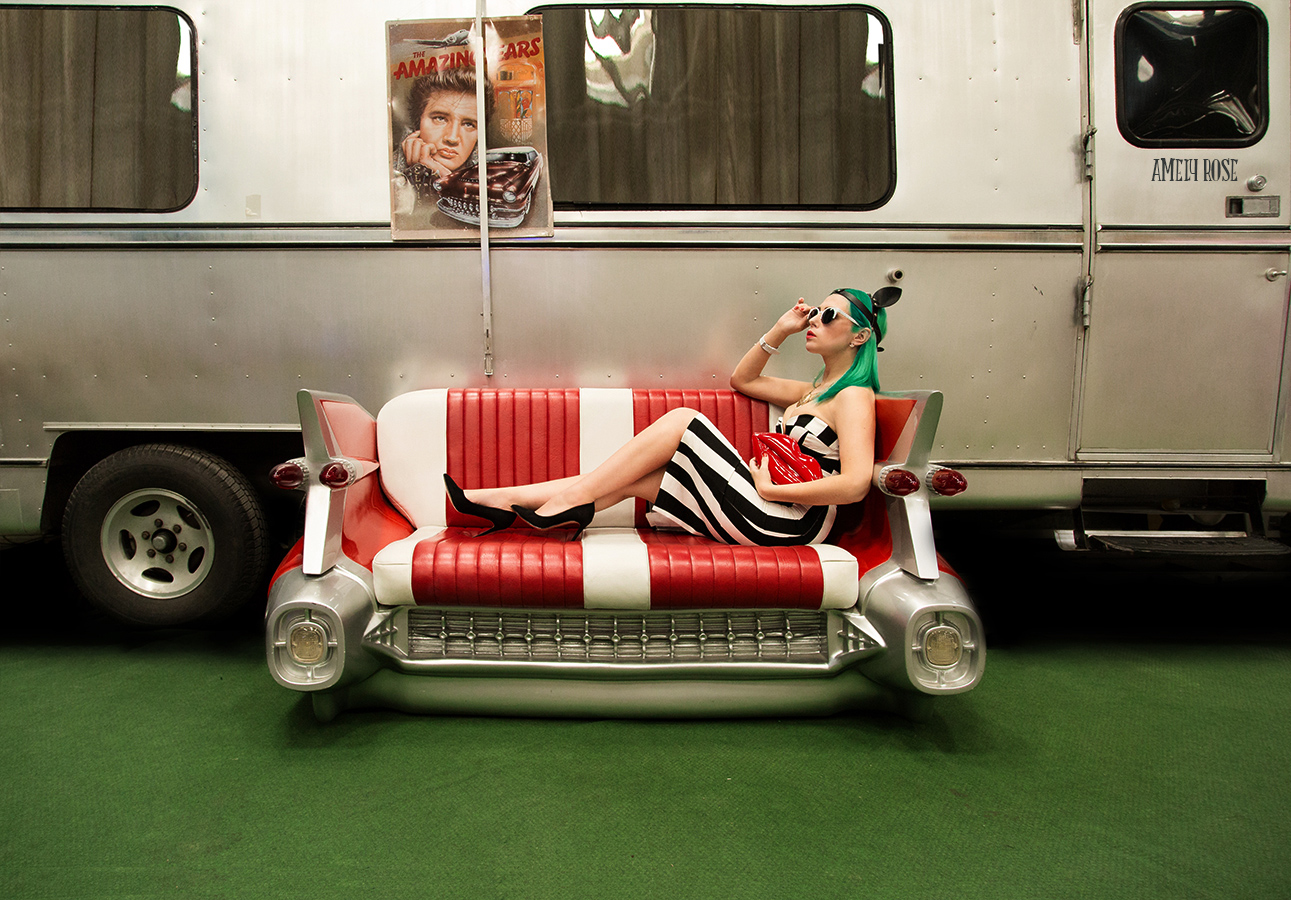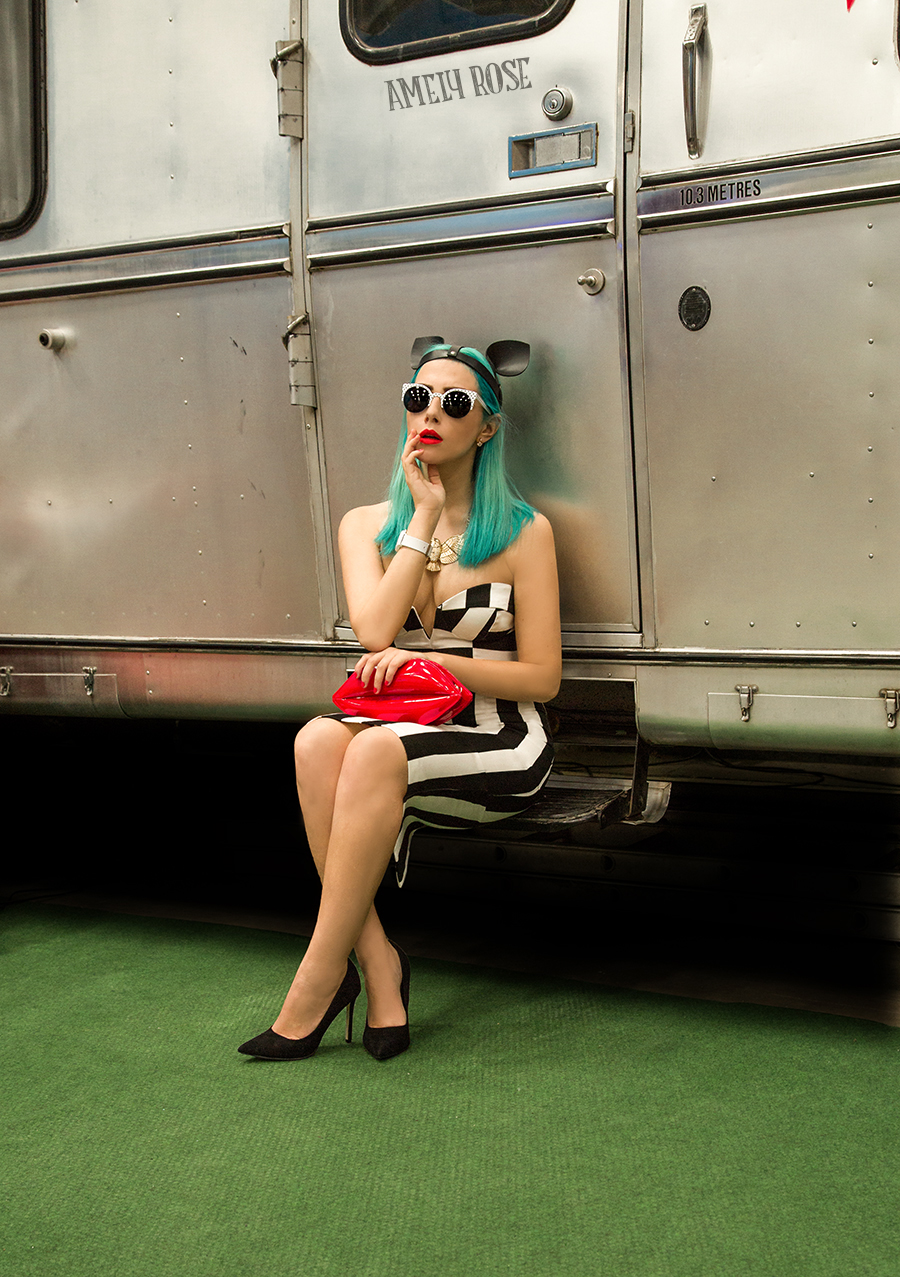 Ok… what is my subconscious trying to tell me, that I'm currently only shooting, posting and diggin out sporty looks? No good, that's for sure.
And if you're puzzled now and stumbled across the word "sporty"… yes, this look reminds me somehow of a queer image of a referee. A wild mix of Pin Up girl, Mickey Mouse, blue candy cotton and a little bit of referee. A combo that I wouldn't even resemble by its own in my everyday live (besides the candy cotton blue hair, maybe). Yet combined – I kinda like it.
But to finally get away from the "sporty" part, THIS is my camping outfit. Well, I didn't actually wear this while singing songs at the bonfire or sleeping in a box bed. But it gets pretty close.
It's been at least 10 years since my last camping-trip, probably, and it was a catastrophe. Besides the fact that I can't stand shared showers and that I don't get the Dutch accent and humor, no matter how hard I try – my mother was the biggest problem. She, born on a farm in Poland, was determined that every single earwig within 50km was sworn against us. I didn't sleep for a week, because my mom laid in bed with her eyes wide opened, counting to a 100 and running in-between my sister and I, checking our ears with a flashlight. For the entire night!
I know she only meant well, but after the third day, I'd preferred a whole bunch of earwigs in my ears over her.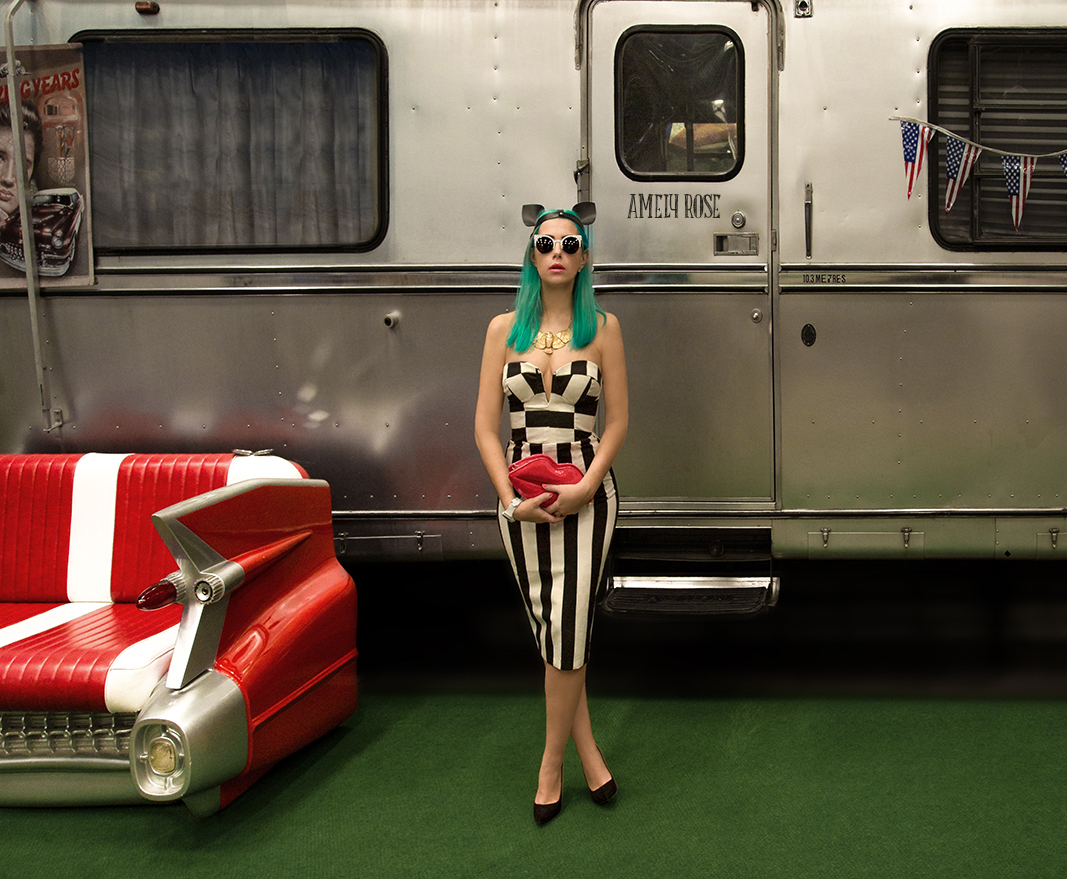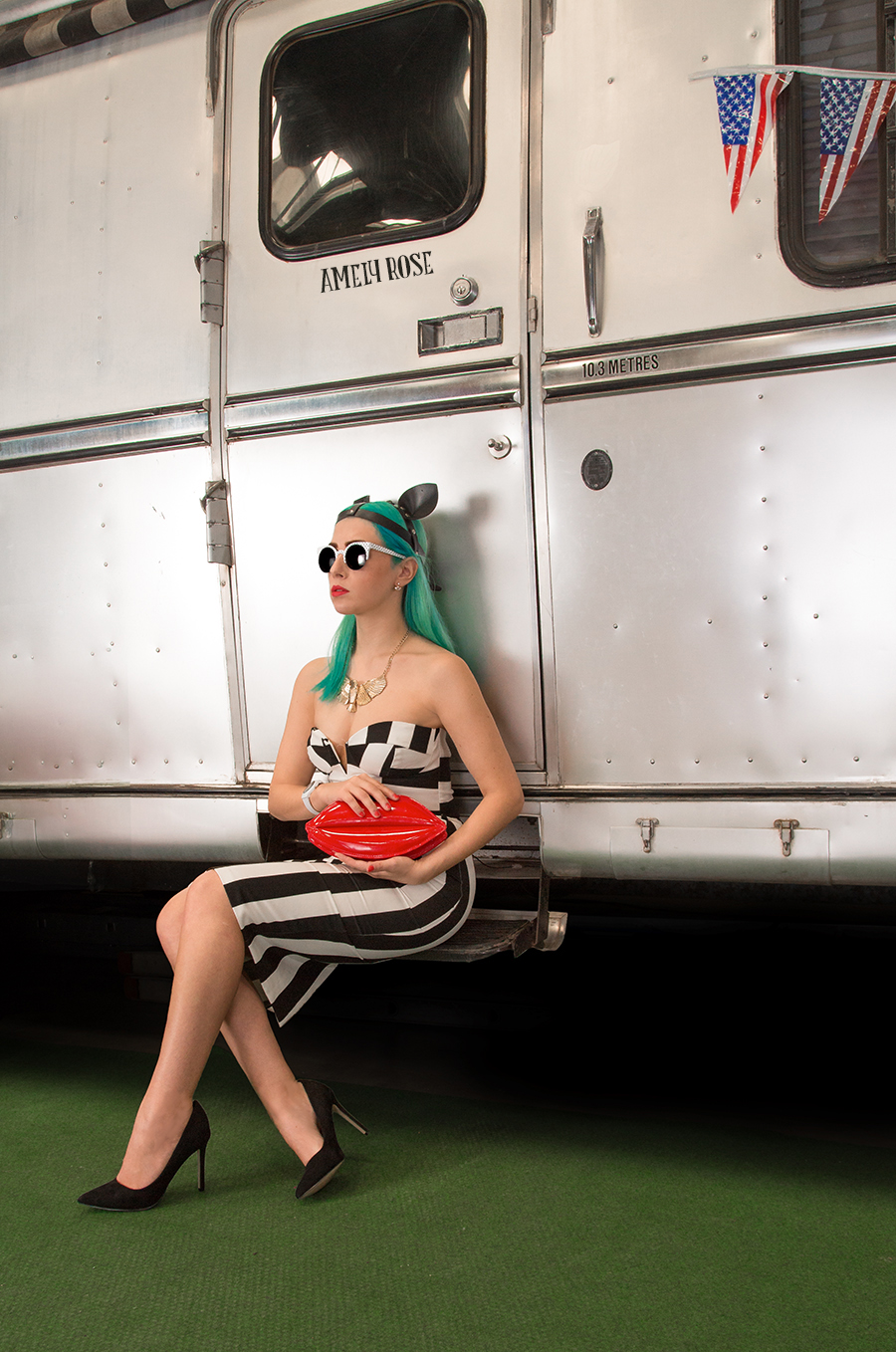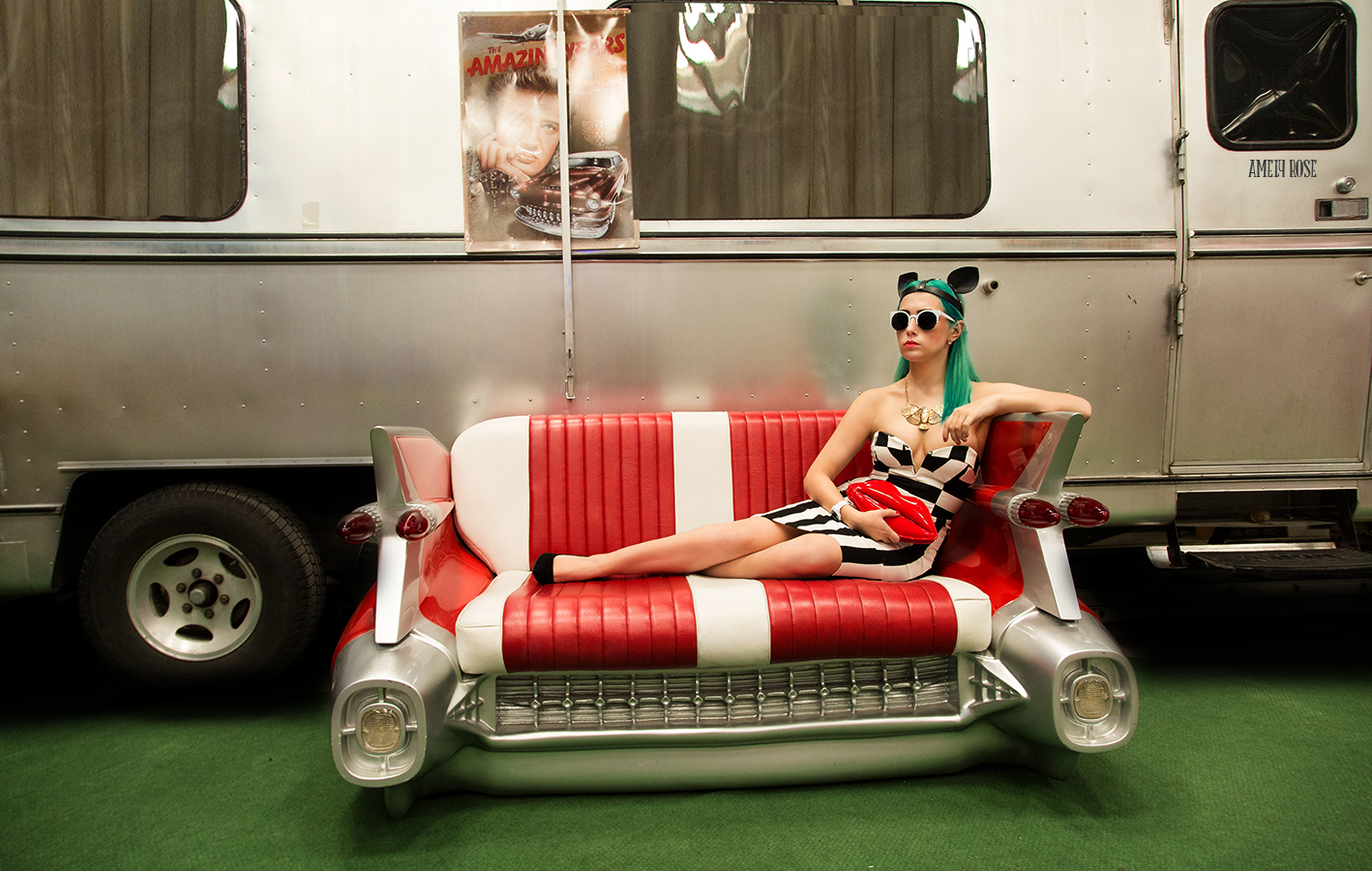 Now who'd be surprised that I get a fuzzy feeling whenever I hear the word camping-trip. Well, my trip was so far away from the stereotypical 4-8-tire-vacation, that I managed to join. At least I was able to sleep in an American rarity, a silver Airstream and nowhere near the outside, where earwigs could conspire against me again. "Blood may be thicker than water, but oil is thicker than both of 'em." And since my travel-bucket-list contained driving down Route 66, I might as well start small. Now it's time to cover myself in stars and stripes and put on those cowboy boots. Unfortunately I don't own either of those, so the little black or white dress and pumps have to do.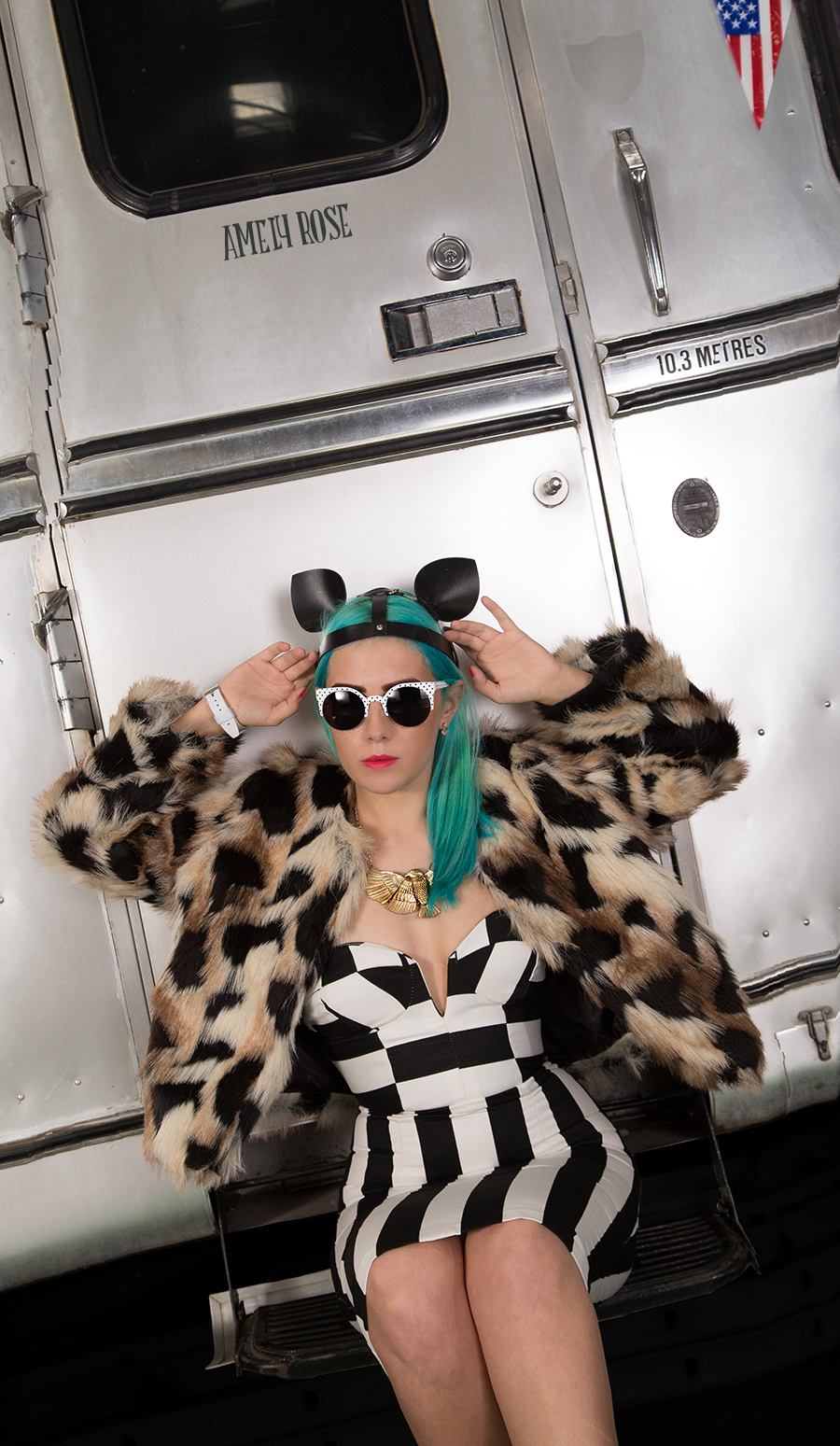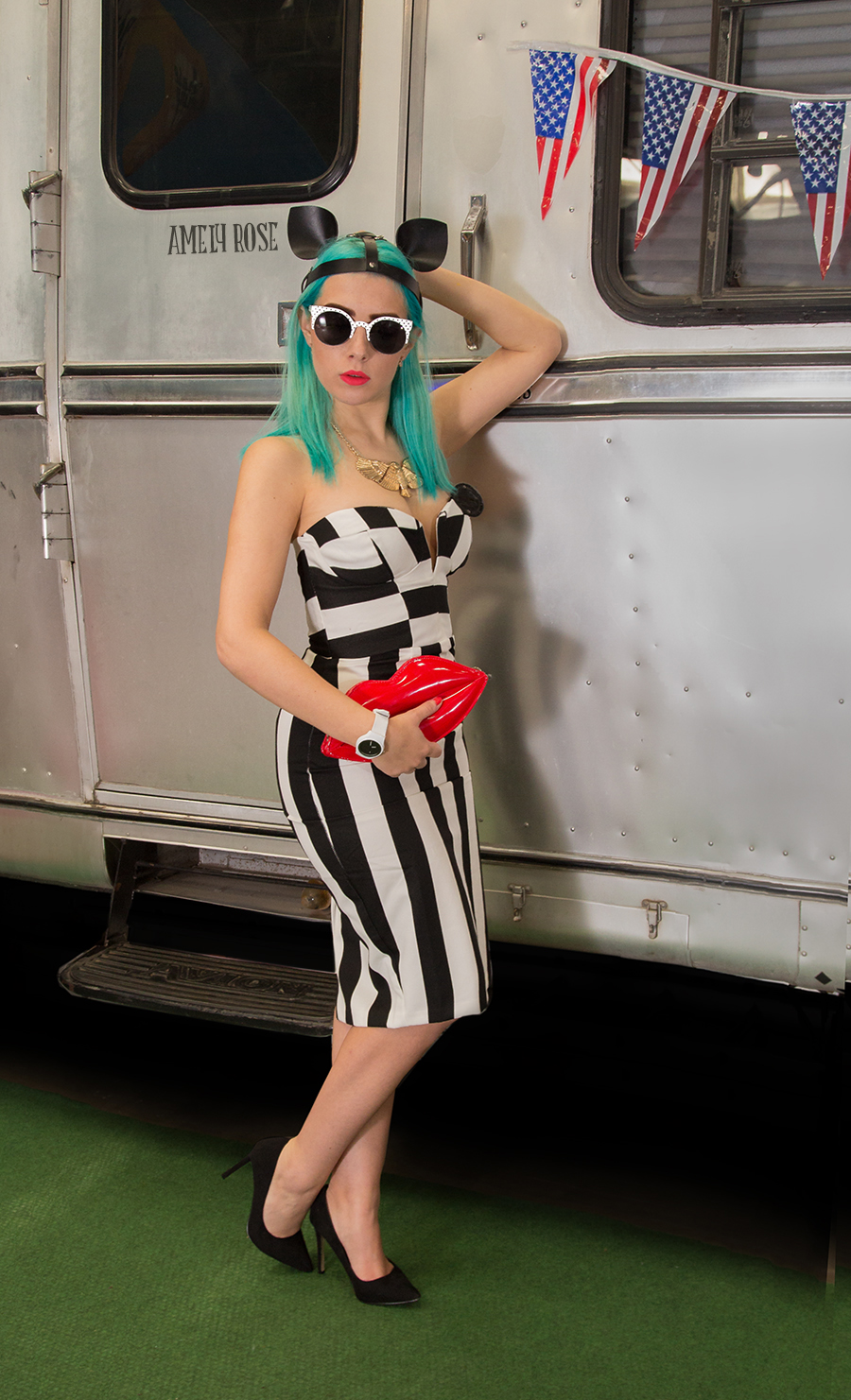 (Visited 141 times, 1 visits today)