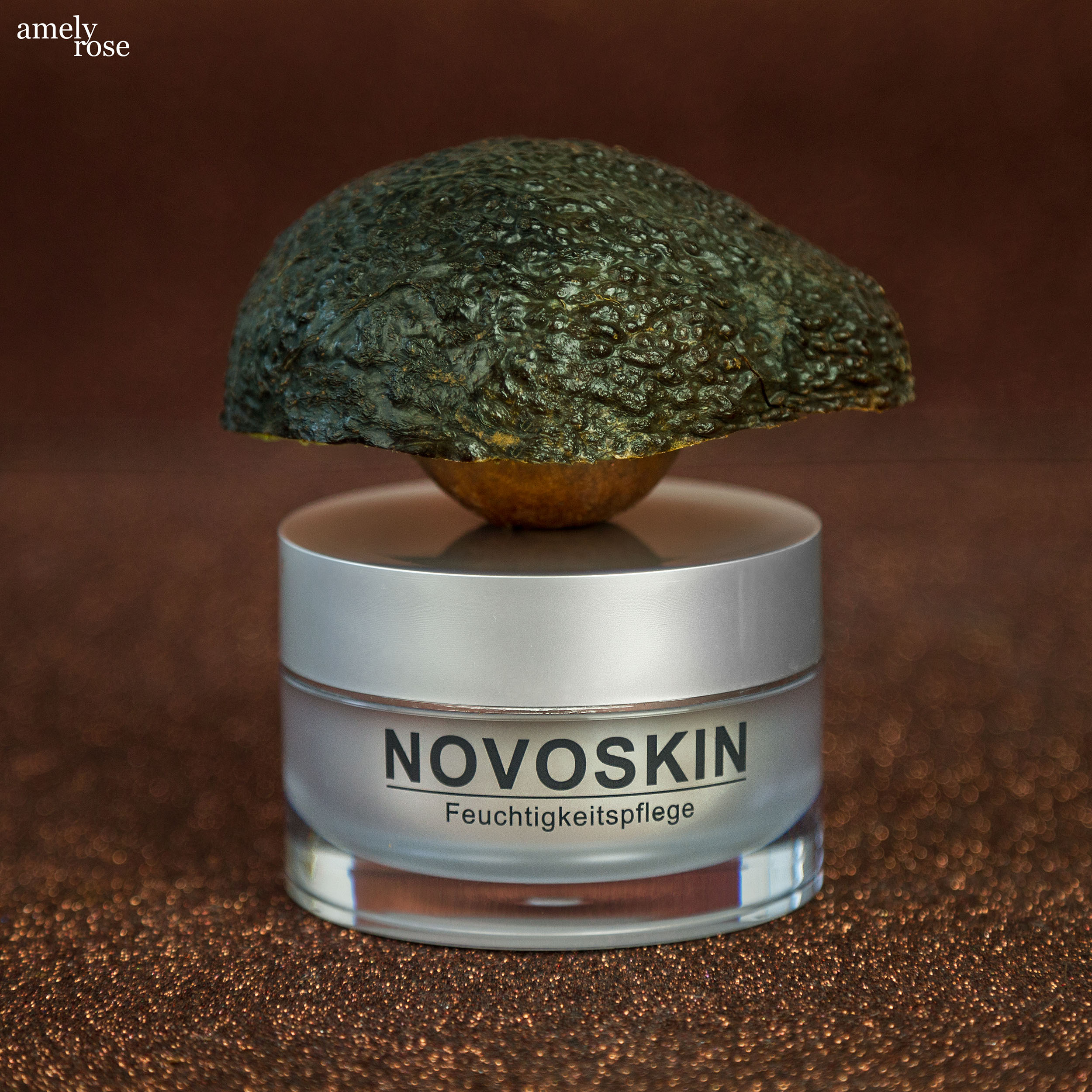 With the years I've come to learn that New Year's resolutions are not cool. Could be the fact that you've got something waaaaay more important to do than going to the gym – and that just four days into the year. Or you're being dragged to "relax" onto the couch, for one episode of a Netflix show… or an entire season, oops. And before you know it you've finished the whole show instead of being productive. Then I noticed that New Year's Resolutions can be cool and easy.
How about starting the year with a whole new skin care line and treating your skin to something good. You can count on relaxing care, highly recommended ingredients, a soft and clean skin feeling and a scent that's mesmerizing. I put together a small skin care duo that suffices in making your resolution reality. It's simple and effective.
Novoskin It's a skin care brand that offers a range of beauty products with the right solution for any skin type. No matter whether your skin needs more moisture, you're looking for a mild cleanser (I can recommend the cleansing foam), or you're trying to battle the aging of your skin. After a careful selection, only the best is used for the natural cosmetic products and therefore you'll not only get an ideally caring combination of ingredients, but also a beautiful scent and a velvety texture. Natural cosmetics can nicely take care of your skin while being, smelling and looking a lot nicer than reminding you of the medical looking one's you get at the pharmacy.
I also like that Novoskin's products are without parabens, paraffin, silicone, PEGs and micro plastic. And all their products are cruelty free.
Another small highlight is, that you can order the products directly as a present! You can see what that looks like in my instastories @amely_rose.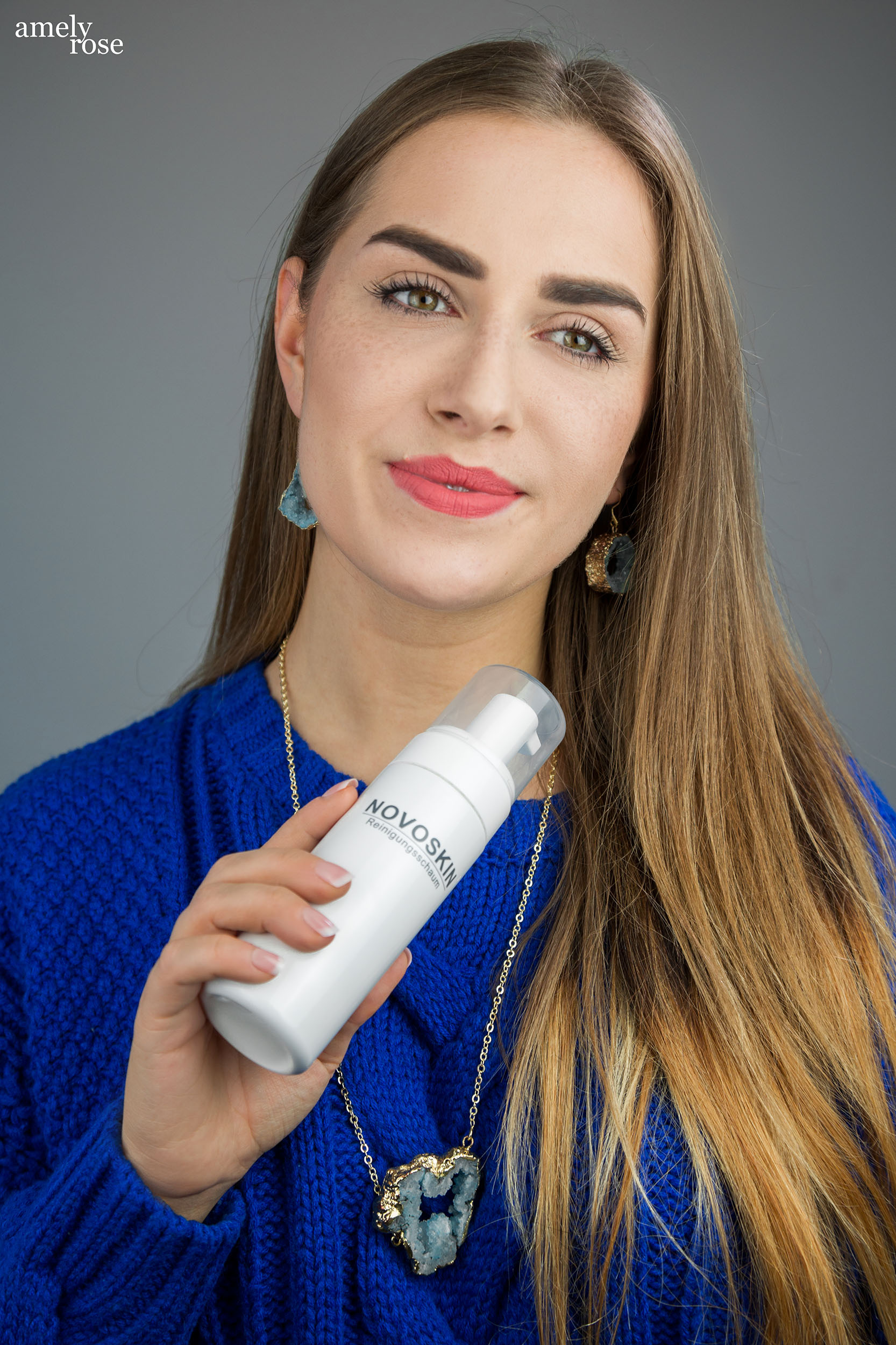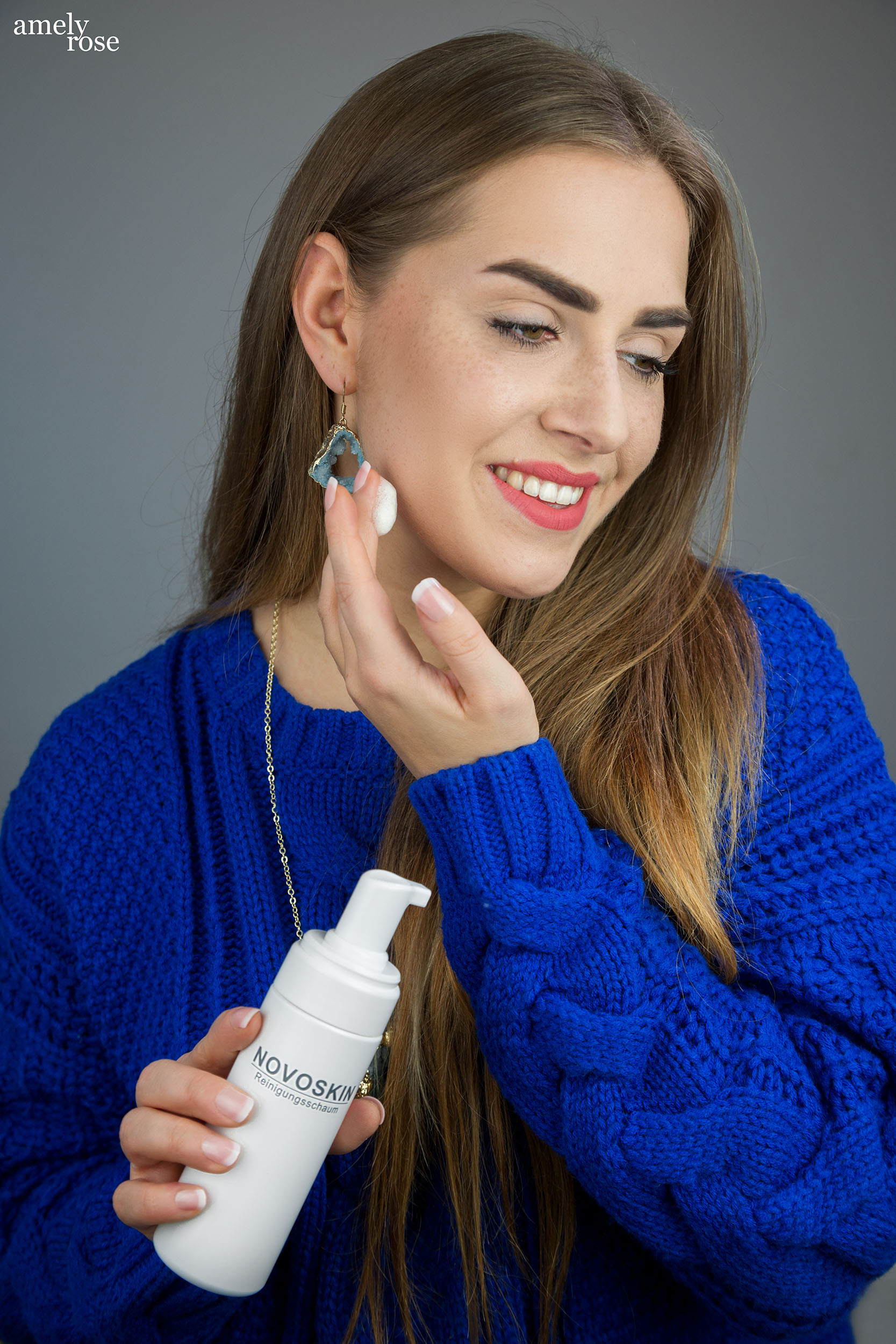 Cleansing Foam
As a beautyblogger and a young woman, my search for the perfect beauty products is basically like the search for the holy grail. I'm always testing and trying new skin care lines, even internationally. And this cleansing foam is my favorite! I have to admit, I was skeptical in the beginning. I don't wear a lot of make-up, but after a photo shoot, I have to use quite a lot of pressure to get everything off my face. Believe me when I say that I've tested this cleanser to its core. And even though the composition is rather mild, the foam is extremely effective without being harsh to your skin, and without having to use additional products.
I love this foam, because it is so gentle to sensitive skin like mine, and it makes your skin look fresh without being drying. Even when you're not using it on a day-to-day basis. This comes from the high-grade ingredients that are perfectly fitted for each other. And cleansing my face has become fun, too! The small, soft foam clouds look and smell as if you were cleaning your face with clouds.
You can get the Cleansing Foam that makes you sit on Cloud 7 HERE.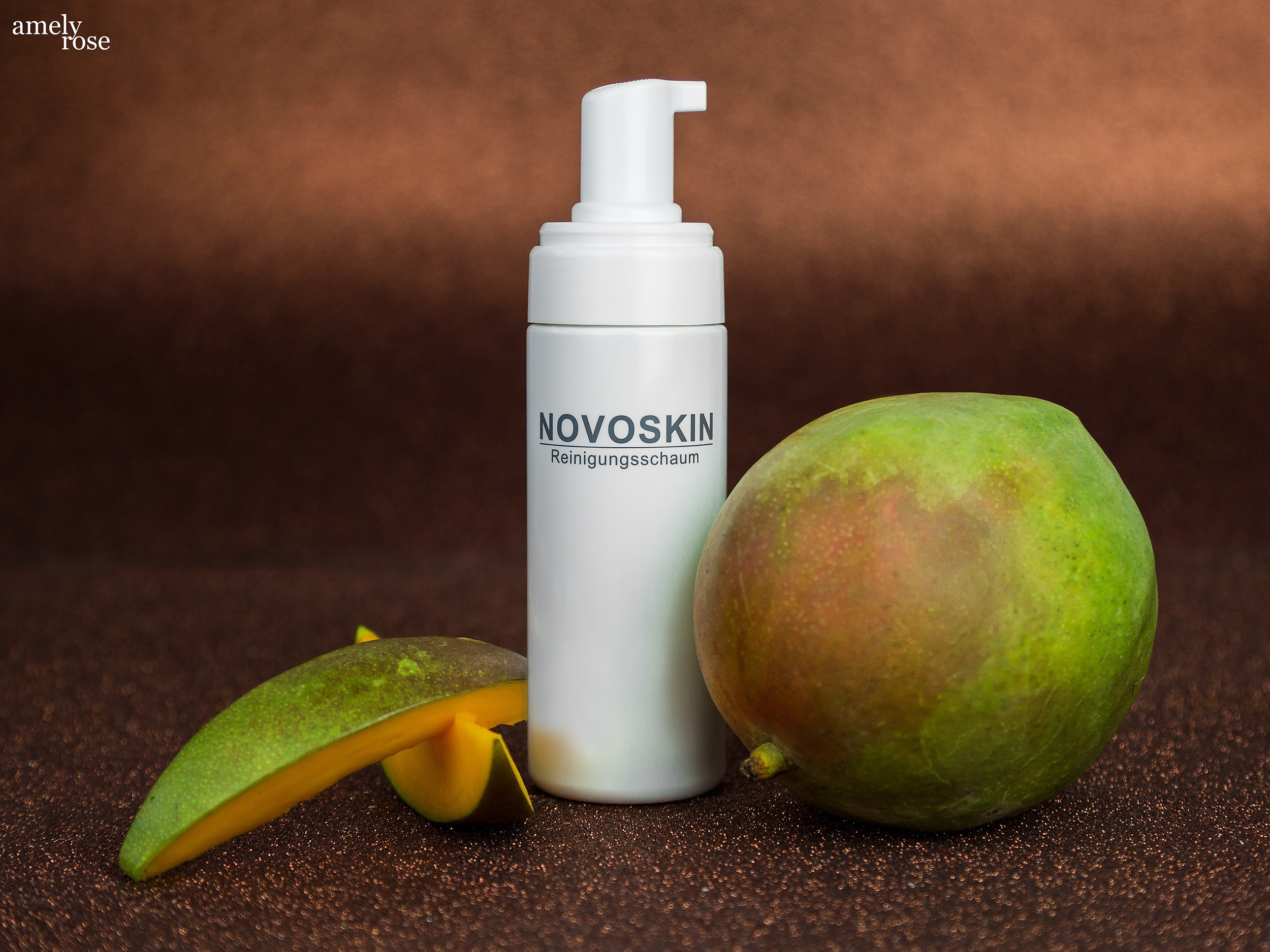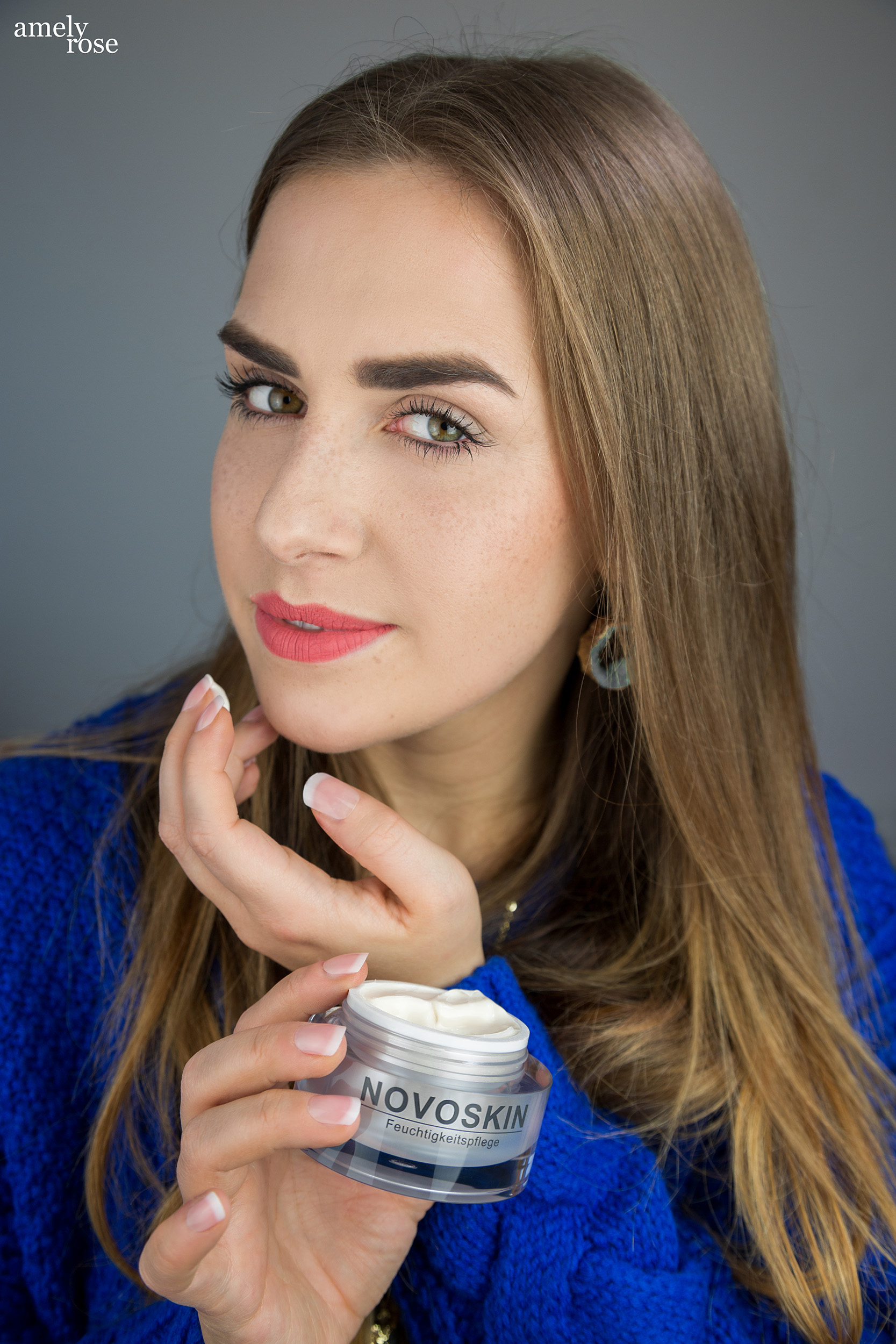 Moisturizer
Especially during winter time, your skin will need lots of moisture to compete with the changing and cold weather. For those that want to start their year with high-quality skin care, wishing for a fresh appearance, I can recommend this moisturizer.
The nice thing is that you don't need to spend your money on two products, because this lotion is ideal for both – day and night care.
This skin care is perfect for dry, sensitive and irritated skin that needs more moisture while being very gentle, with good ingredients. It strengthens the natural barrier of your skin, making it look and feel soft and nourished.
The velvety texture sinks right into your skin, which is perfect for the base underneath your make-up.
If I've caught your interest, you can get the gentle moisturizer HERE.
So what do you think?
How do you like these New Year's resolutions?
Easy to take care of, right? Because while all of us try to achieve new fitness goals, we tend to forget to take care of what makes most of our "beach body"… the skin, the biggest organ our body has. In any season.
And taking care of it can be so easy. Go and have a look around the shop and find your own personal beauty highlights.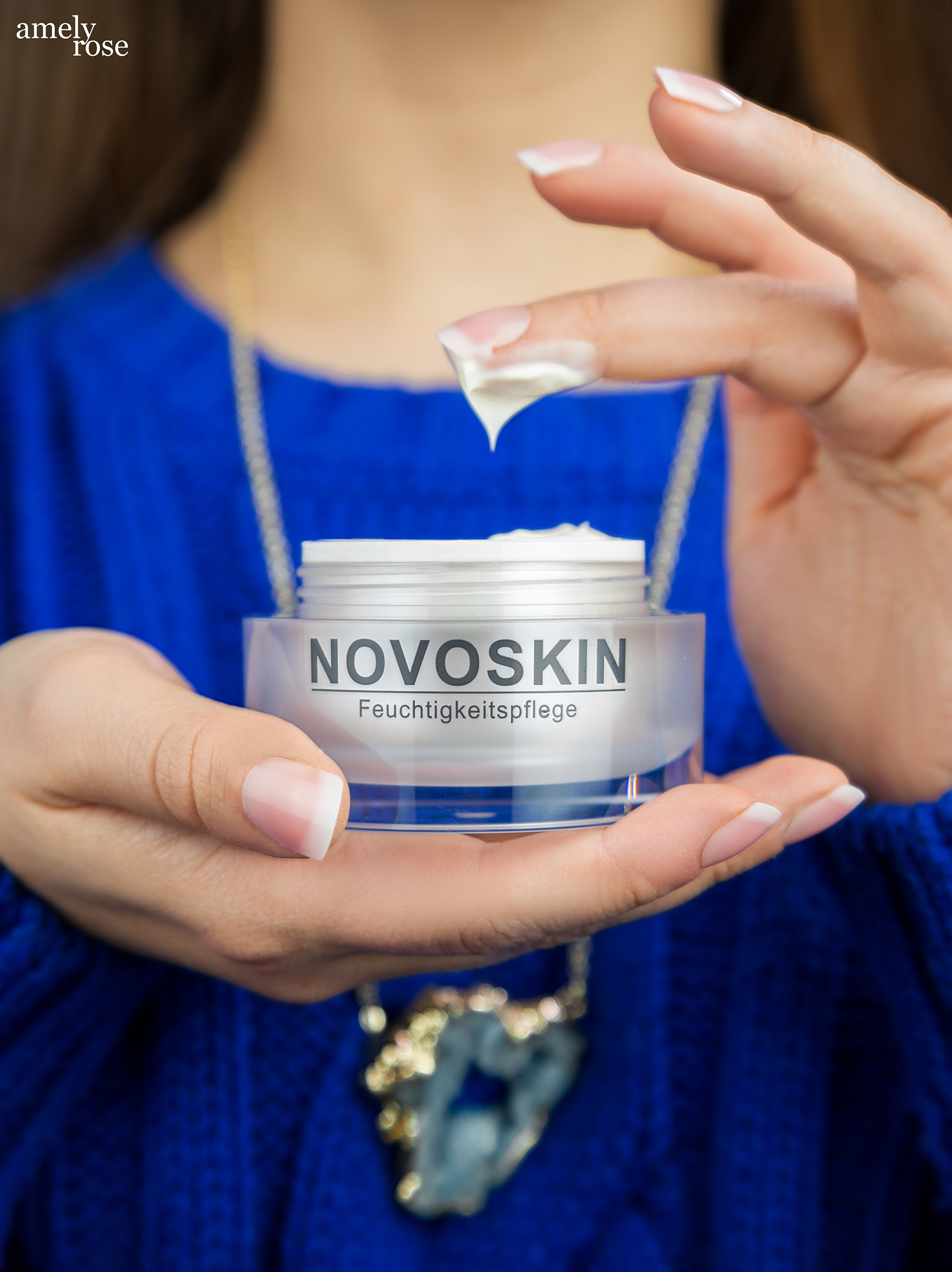 (Visited 322 times, 1 visits today)