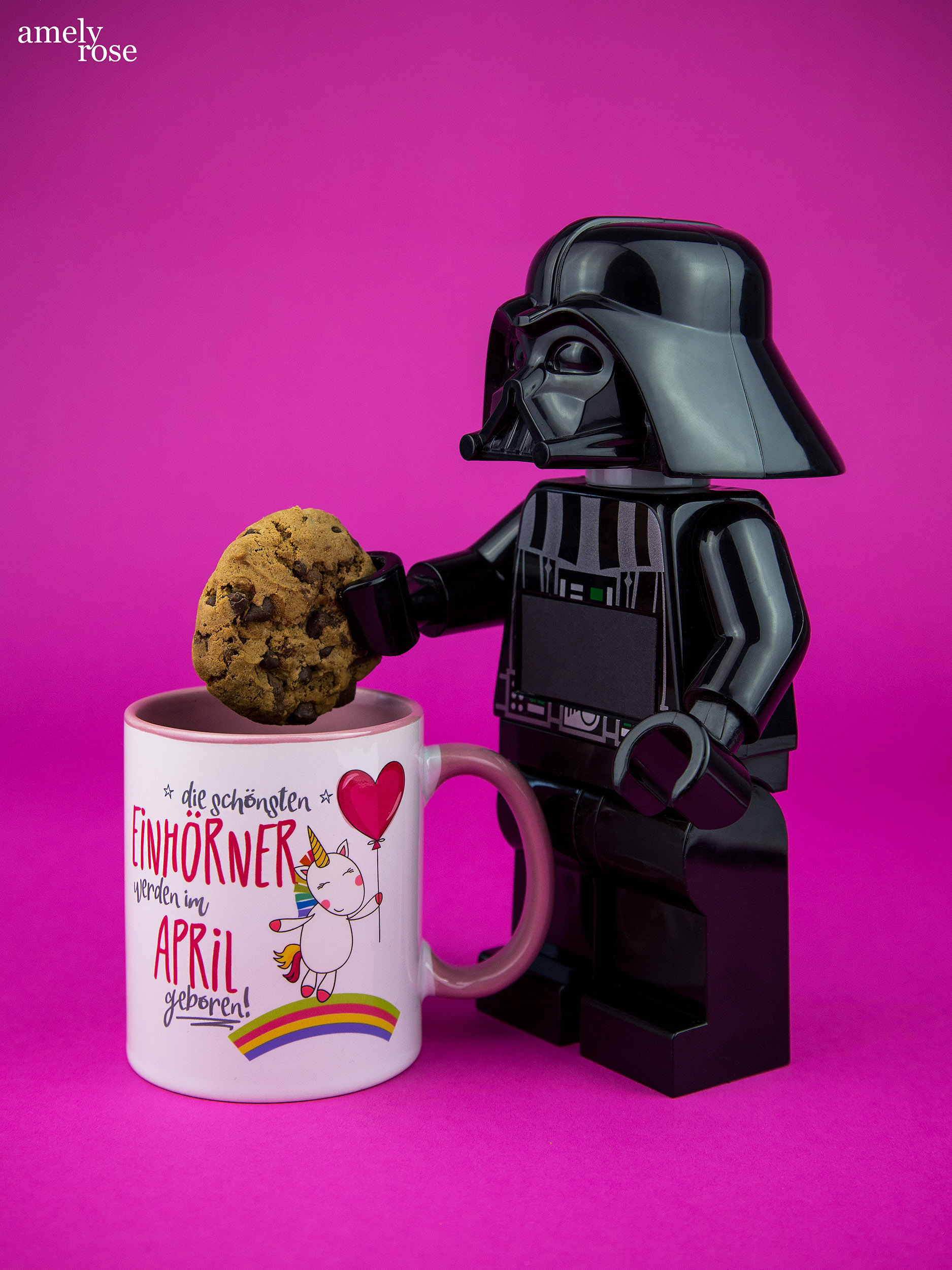 Don't think of Monday, think of unicorns!
The year is moving slowly forward, week after week, month after month. At some point you're slightly outraged that supermarkets start displaying chocolate Santa Clauses and Christmas cookies at the beginning of August – which doesn't leave that much time to start with your New Year's resolutions.
Well, beginning of 2017 I wanted to lose 10kg, now it's at least 13kg that need to go down. But the real stress comes mid-December. Somehow you're trying to fit the entire year into the last two weeks of the year. Are all Christmas presents organized? Are all sheep (or unicorns) sheltered? You might meet people again that you haven't seen the whole year… another mulled wine at the Christmas market and looking breathtaking in the tight New Year's dress while being surrounded by food is I-M-P-O-S-S-I-B-L-E.
I'm stressed by all of that! So stressed, that here is an overdose of pink and unicorns and good mood for you. Following the motto: Everything works with a sprinkle of glitter.
And this package gave me an immediate boost of energy and happiness. If you'd like to treat yourself to something nice or give something to your loved ones – whereas I won't share this adorable mug with nobody else but myself – you'll find everything you need today.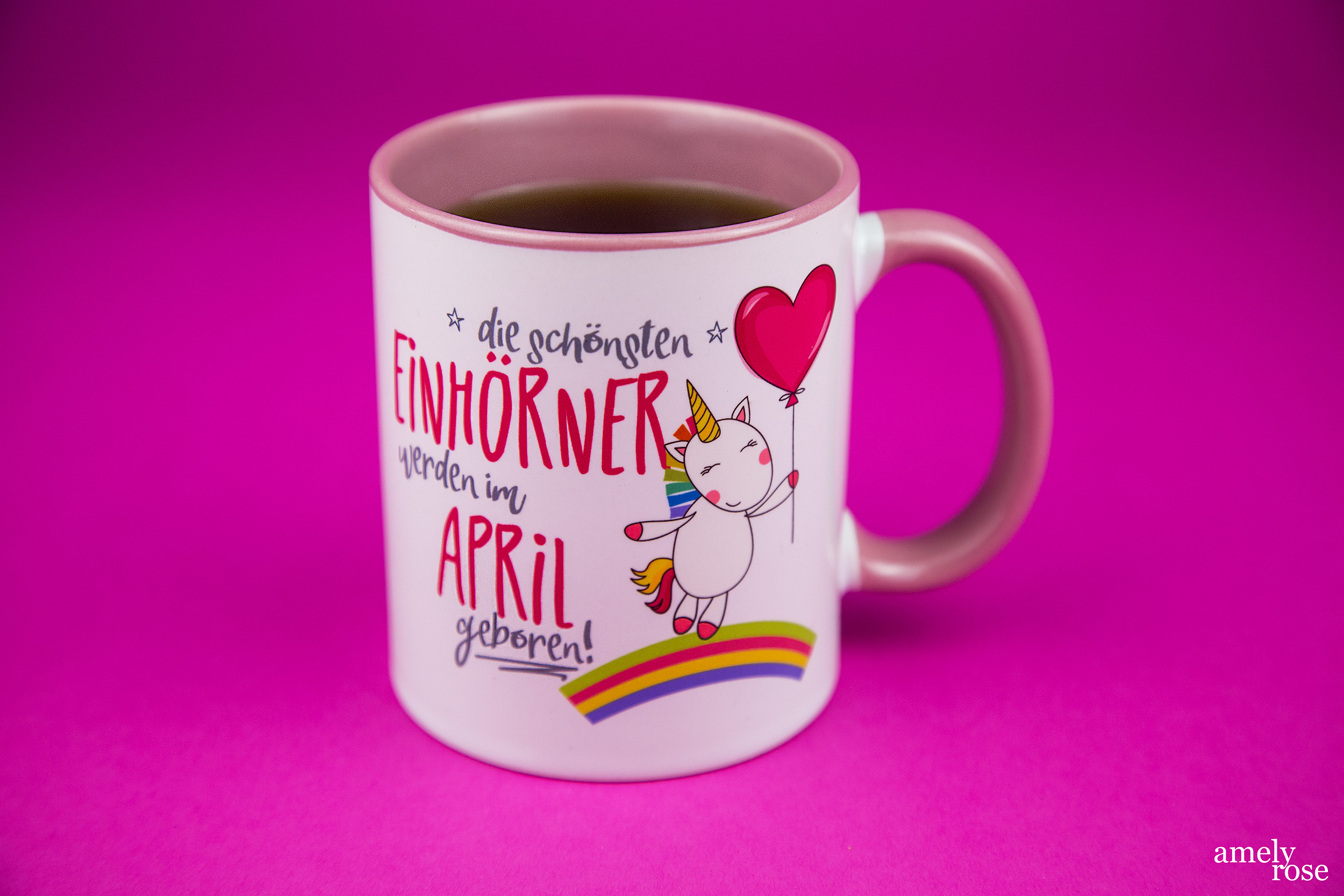 The mug.
Let's start with the most important! The coffee. Because as we all know, coffee reaches places that motivation won't ever find. And for you to find the strength to keep reading this post, treat yourself to a nice boost.
I am convinced that you can never own enough mugs, and that mugs with the right slogan can lift up your mood in the morning immensely.
I totally agree with my mug in this case, because I'm a Taurus (born in April), and I think that the most beautiful unicorns are born in April. Unfortunately this is not set in stone, because you can choose the month you prefer, and you'll find a variety of different, yet cute designs. A small tip from my side: if your heart just lit up, there are many more unicorn-themed items you could wish for. And nobody has to see that you're drinking from a pink unicorn mug. I'm an emancipated woman myself, but I don't want to miss out on my daily dose of pink. Somehow we all stayed princesses, right?
You can get the mug HERE on amazon.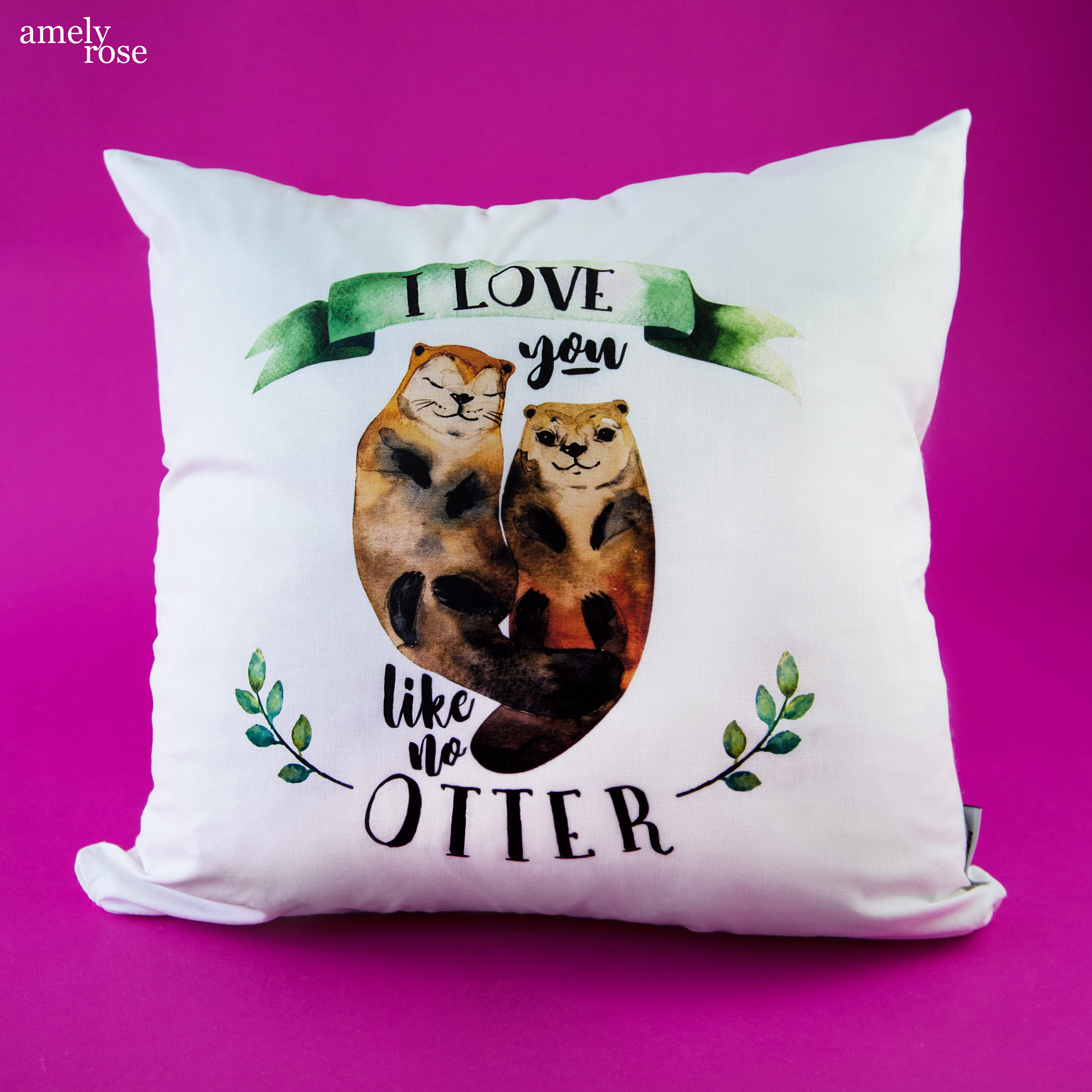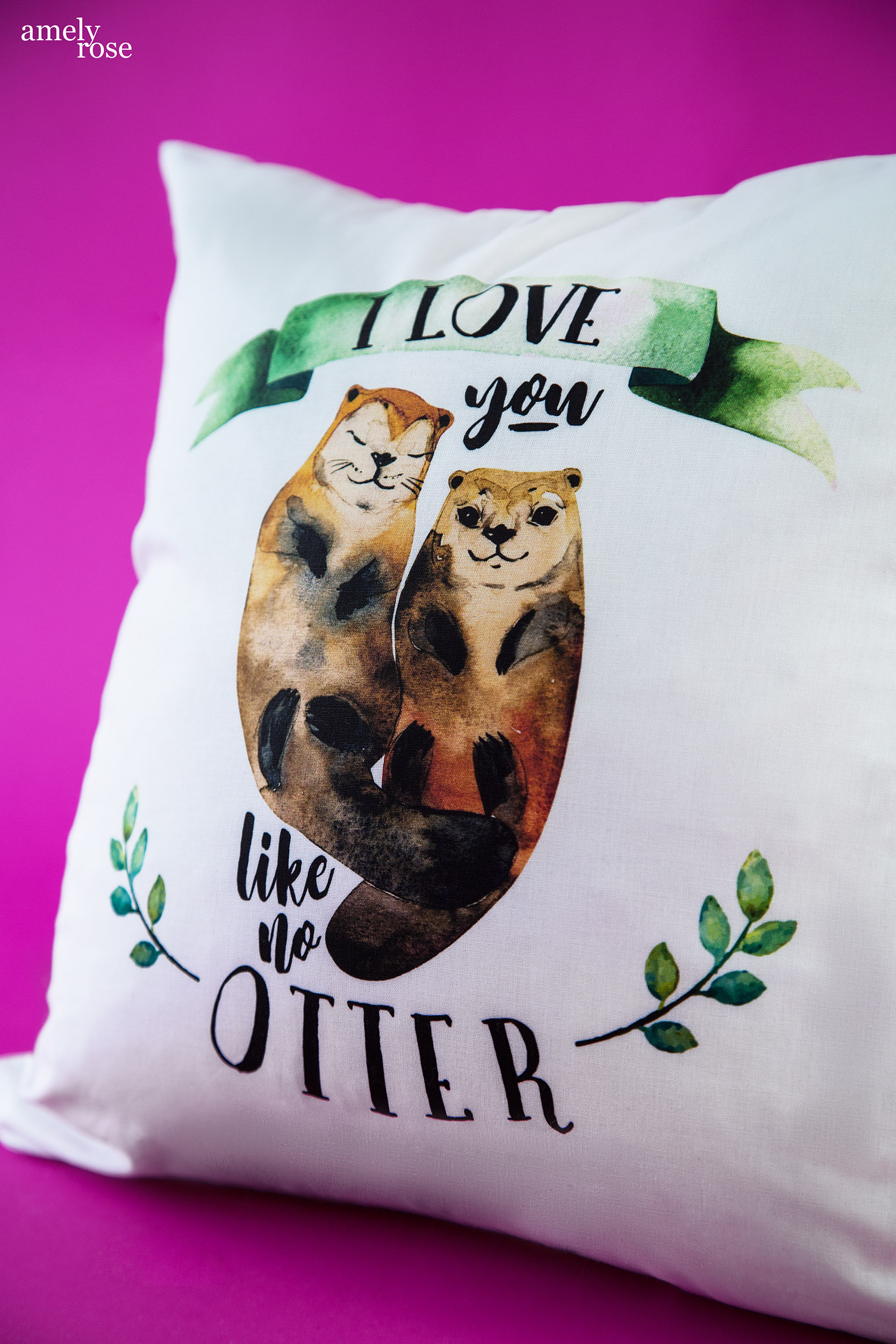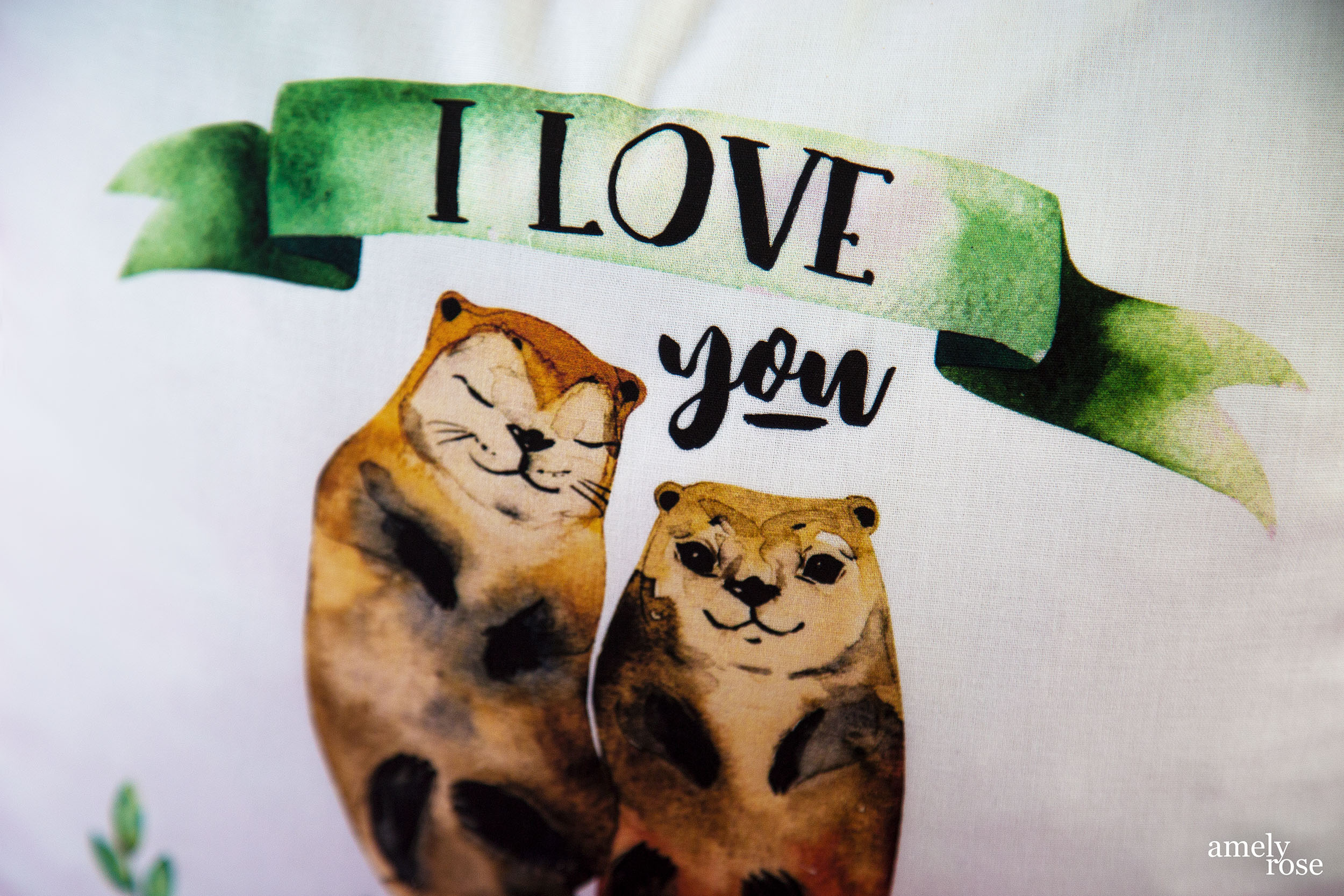 The pillow.
Those who've followed me for a while know that I don't have a hand for interior design.
My four walls only get habitable by me spreading clothes and hair ties all around. I just don't buy something just because it looks pretty. What I do is buying something that's looking quirky or funny.
I can't get enough of this pillow and it's my secret favorite. Puns are absolutely my thing, especially when it comes to bad English. I love you like no otter – get it? Otter than other – genius! And if you're not that much into funny phrases, cool typography or other great materials (the pillow case is very high quality), you'll be taken in by the cute design. I love the otter and the minimalistic print of the pillow, perfect for any style of interior! Feel free to have a look around the amazon shop to find the pillow of your heart!
Or any other great product.
You can find the pillowcase HERE on amazon.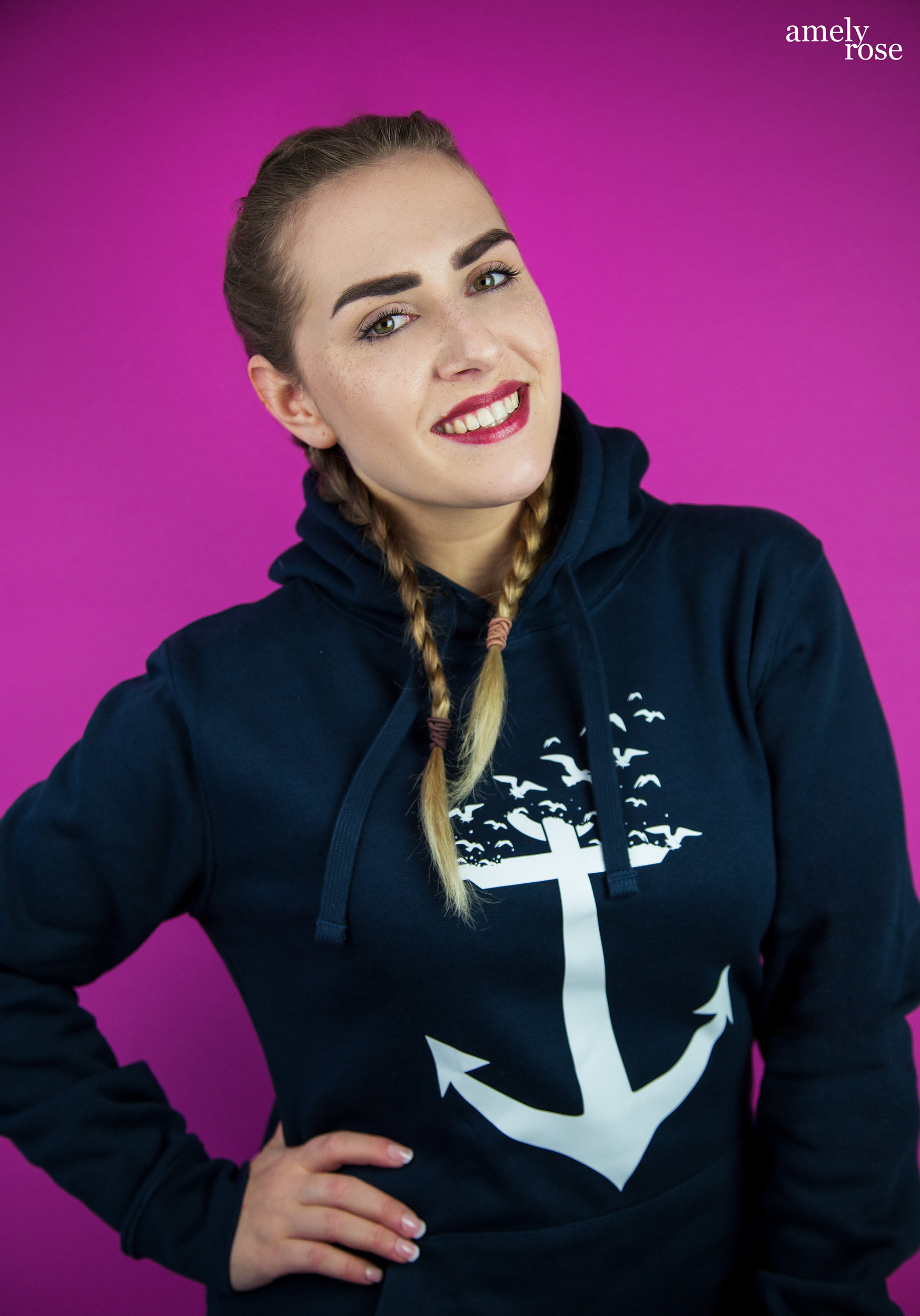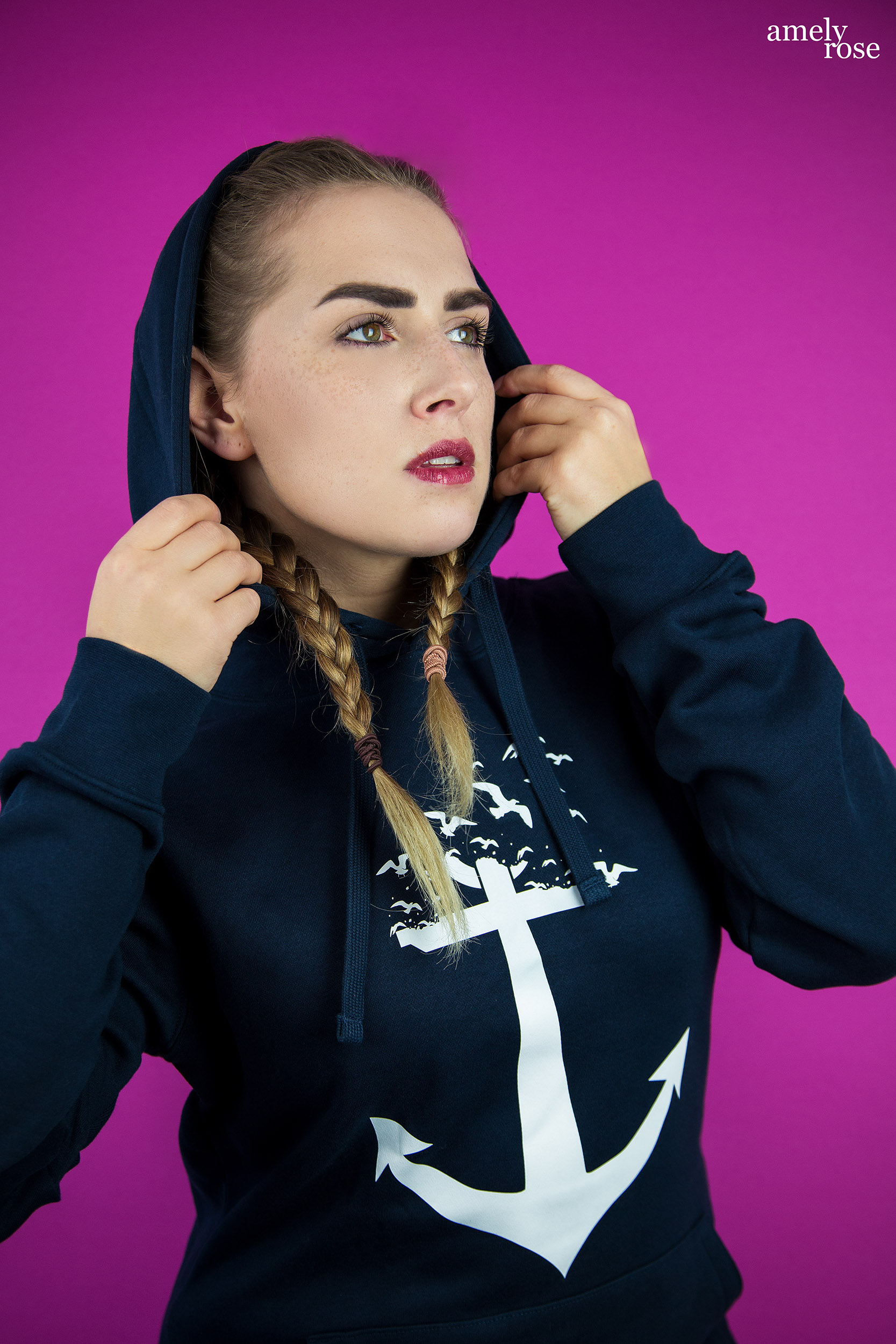 Hoodie for Women
Just as promised, this is an all-inclusive feel good package!
Now that you're nicely caffeinated by help of the perfect mug, while laying comfortably on your pillow, there's only two things missing for your wellbeing. First, it's a snuggly hoodie for cold days. I have to admit, hoodies haven't been quite my thing until now, but now I regret not having one through all those earlier cold winters.
I love the simple yet extravagant print. The color is wonderful and offers an elegant alternative to the winter-dominating greys and blacks.
Though it's just as easy to combine it (like black). I was convinced by the quality. The fabric is smooth on the outside and lays softly and warming on your skin from the inside, making it perfectly comfortable. It fits amazingly onto any body. I am absolutely in love. Plus, I love the tailored cut, resulting in a more feminine figure than common hoodies.
You'll get the stylish hoodie HERE on amazon.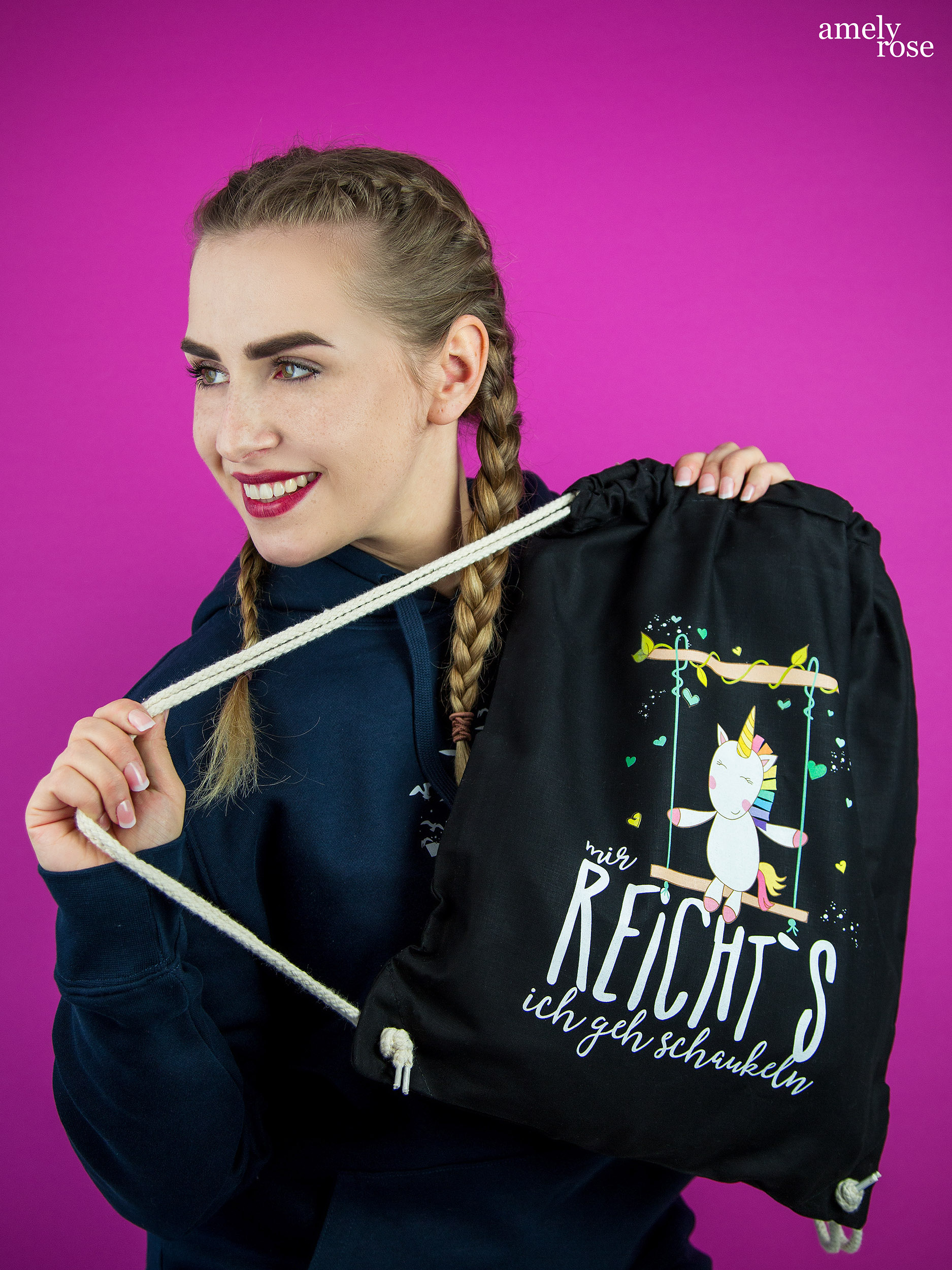 The gym bag.
I LOVE gym bags, when you're in a rush – no matter you're rushing to the post office, a quick grocery shop, a few classes at uni or a concert. Within a few grabs you'll have all your belongings stuffed away and comfortably sitting on your back. I chose (how else could it be) the girly kind, or what I like to call it the "always makes me happy"-kind with a cute slogan. The gym bag with a cool motif is a staple nowadays and I can highly recommend this model to you since the quality is fantastic and you can stuff it without worrying about leaving anything behind, because it's made of strong cotton. No need to fear about tearing another gym bag apart. The cotton is also a great, natural alternative to synthetic, polyester bags. Of course there are many more motifs and design in the shop, with less girly designs as well 😉
You'll get the high-grade gym bag HERE on amazon.
If you need more than virtual good mood, you should browse around the shop a little. I am completely in love with the nicely chosen typos, the funny phrases, beautiful colors, high-grade materials and wonderful prints.
And there really is something for everyone! Just take a look.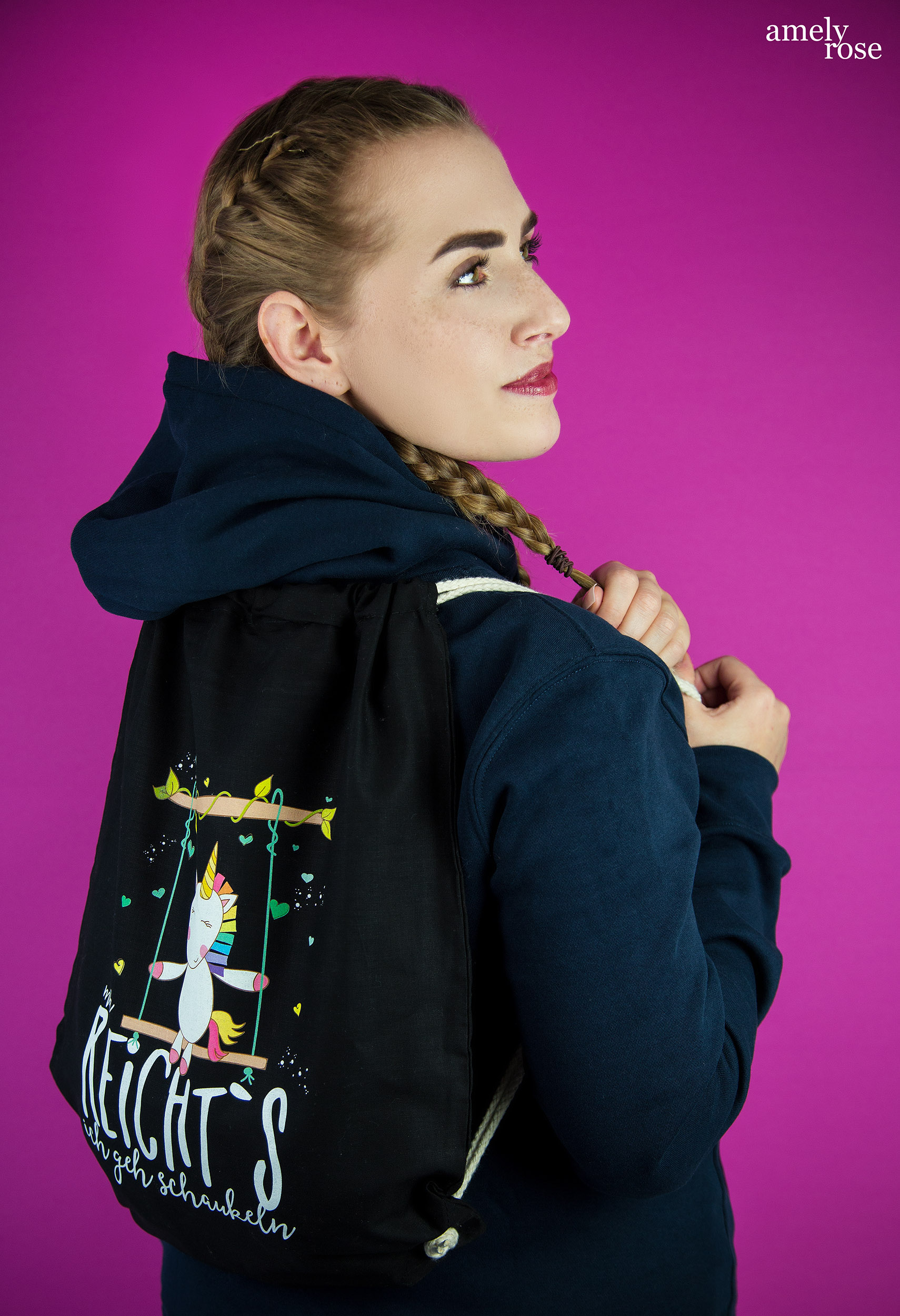 (Visited 300 times, 1 visits today)