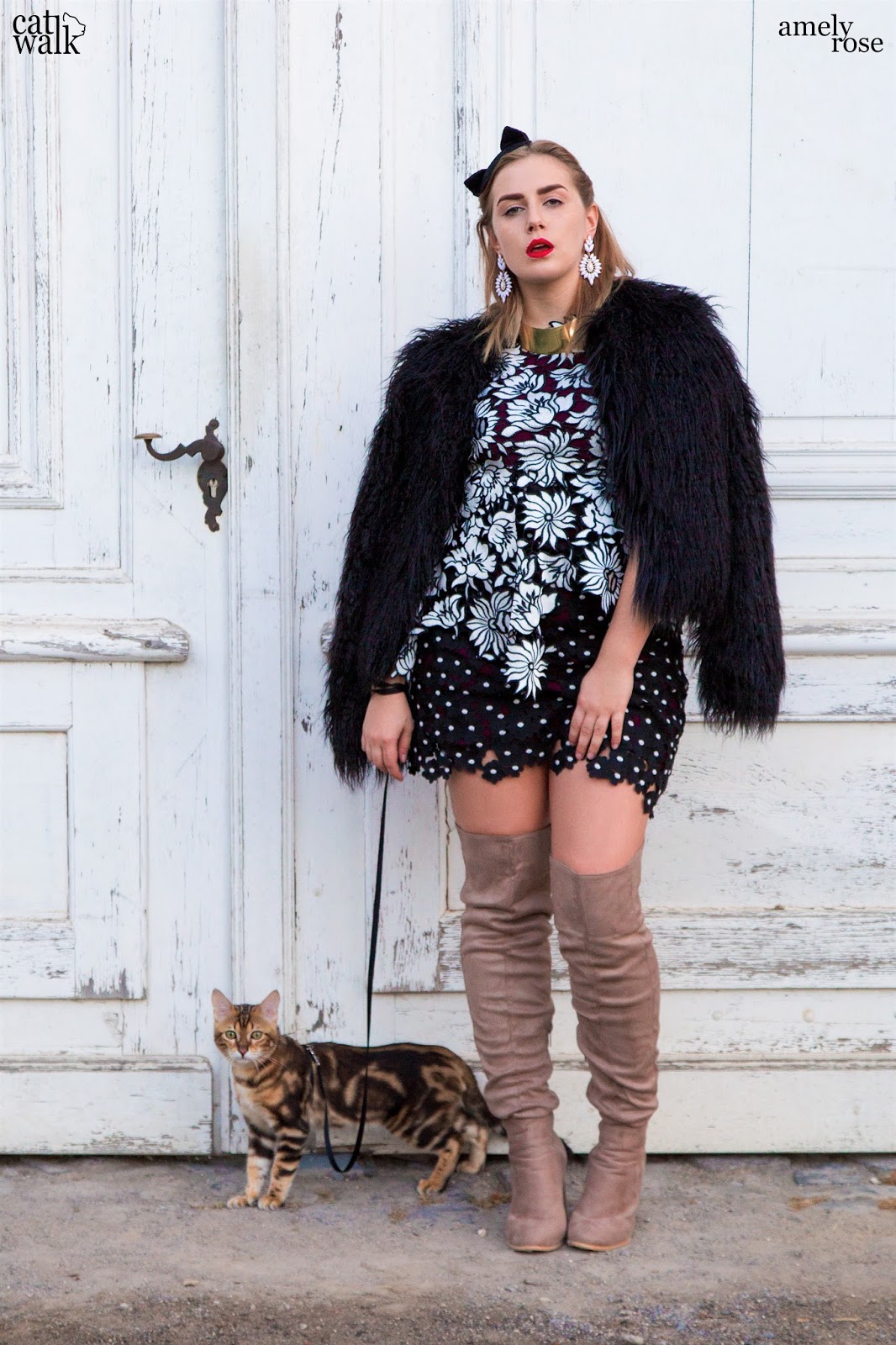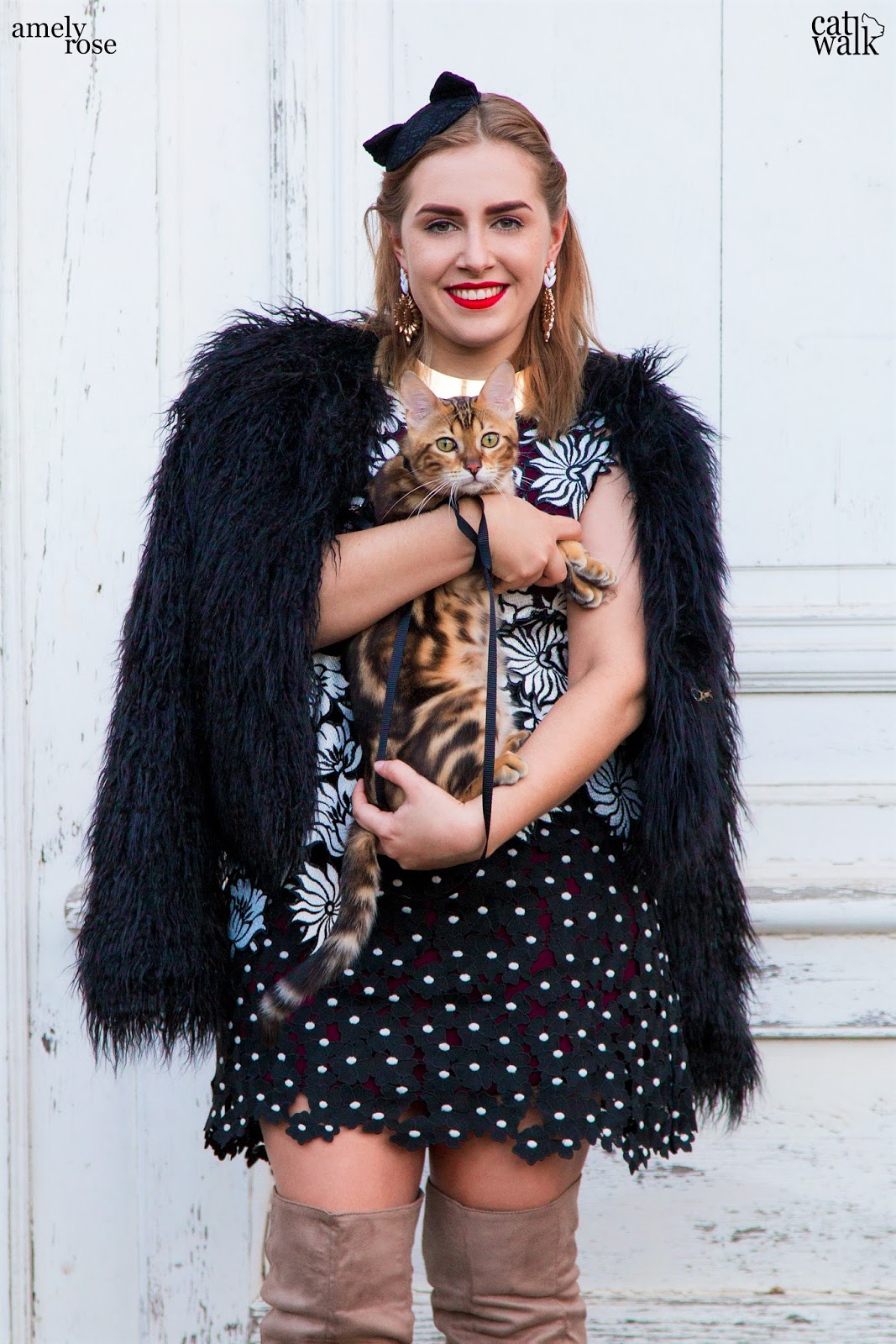 *thank you so much fat jellyfish for the amazing pictures!!
* Photos: by Frédéric Sapart

WHAT I WEAR: Jacket Lazy Oaf | T-Shirt Lazy Oaf | Skirt new look | glasses   | Mouse ears regal rose |
Cat Walk the most fashionable Cat.
Find him on INSTAGRAM.
Can you convince two men (and a male cat) to shoot in front of a pink castle?
Yes, by weeping bitterly.
To be honest, I cry a lot, so this truely is no indicator for something bad or sad. Tears roll down my face while watching advertisements with babies. And this is just one example. I just weep easily.
Nevertheless this was the most stressing shooting I've done so far. Not actually the shooting itself, rather the time BEFORE. A long trip to a popular shooting location? At the end little Cat Walk took it way more relaxed than I did. But let's start all over again. I love the castle in Benrath, a suburb of Düsseldorf, a German city close to Cologne. It's a pink castle, need I say more?
Well, honestly the castle's color is more…"fleshy", disappointing and most of all – the castle itself is really small. But somehow I love to shoot there. It's a great location for classy outfits and in the end, the pictures (and the castle) always turn out better than expected.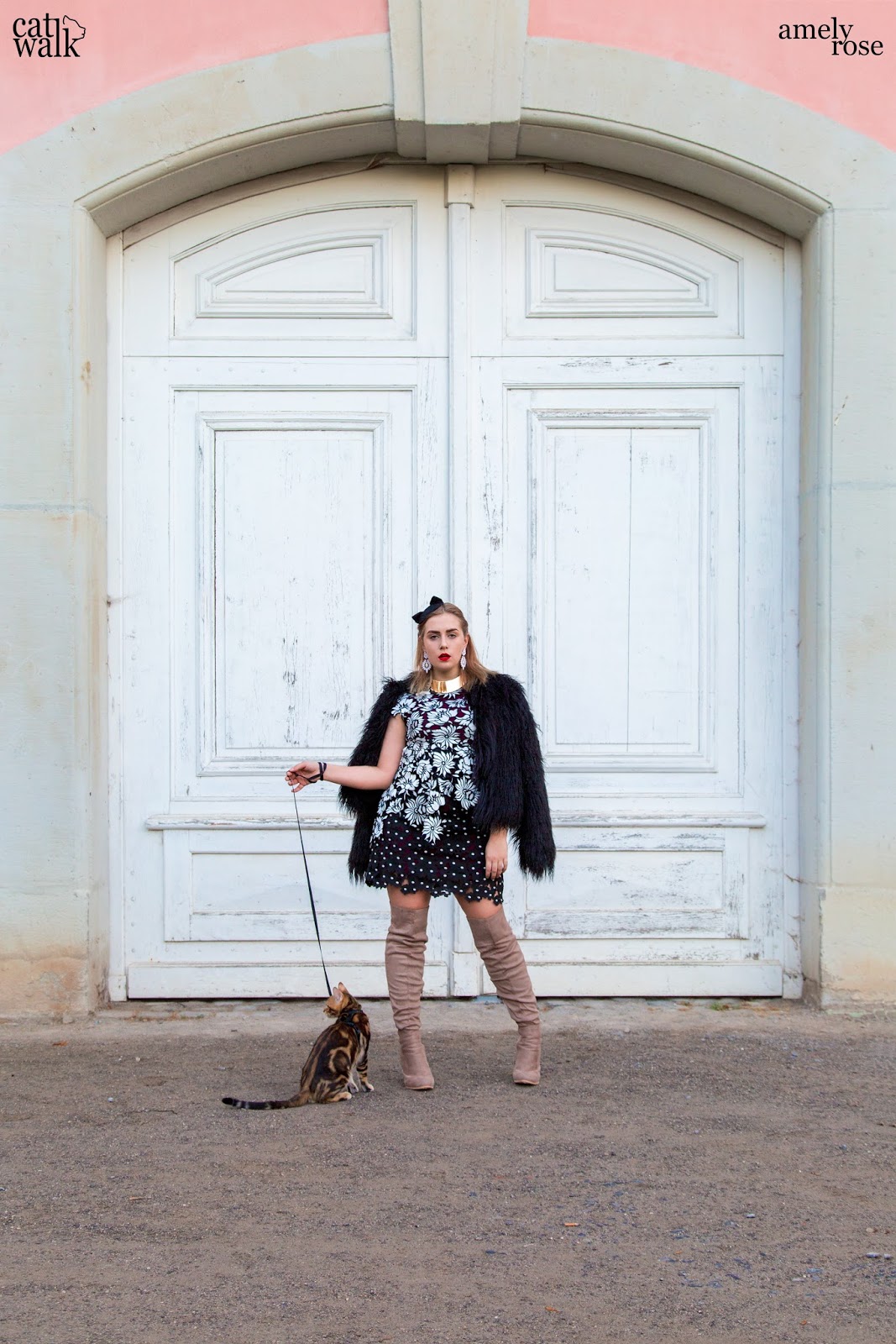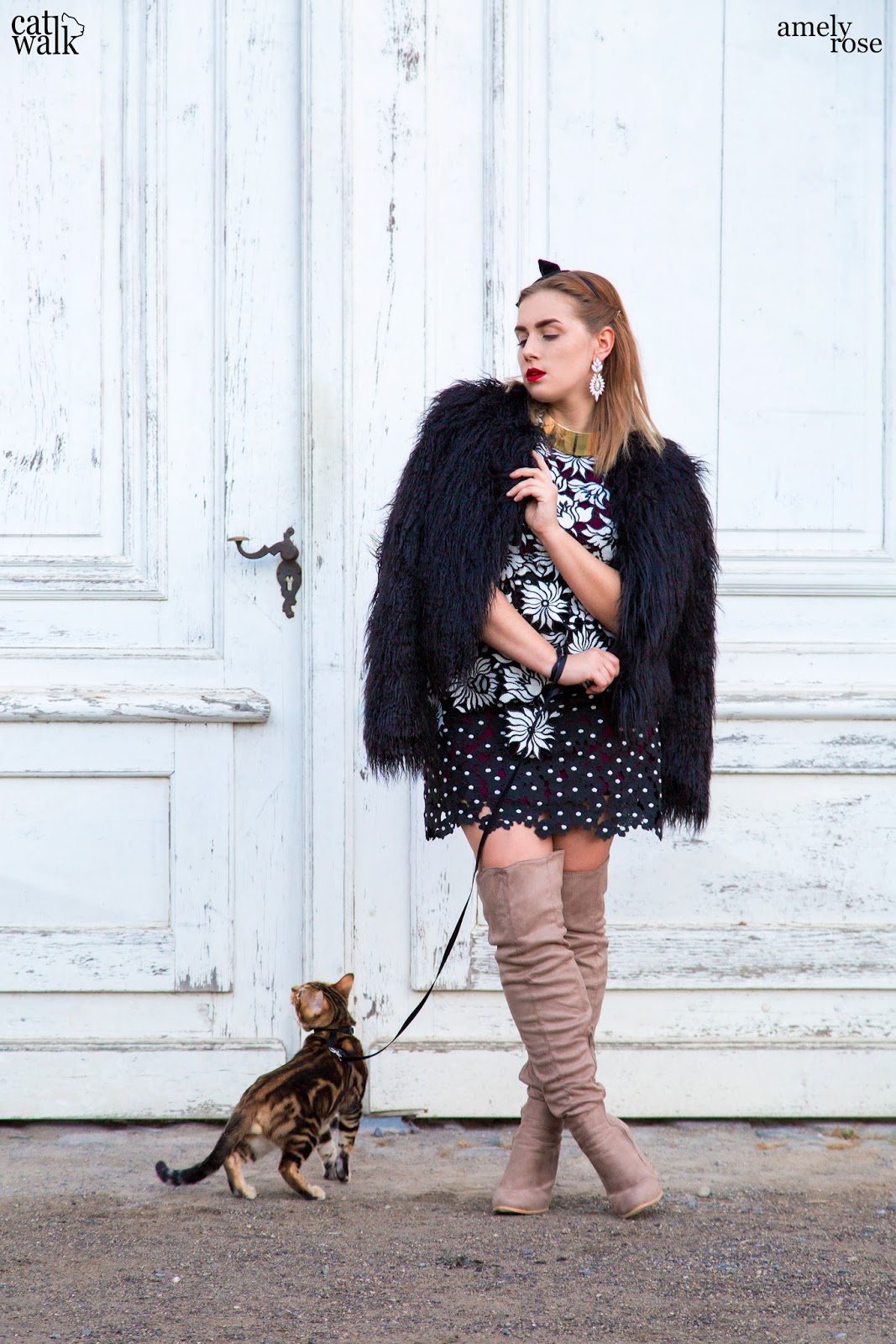 Plus I simply HAD to do a shooting in front of this castle with the most fashionable cat – Cat Walk. Everything was ready, I was styled perfectly…and I started crying.
Too far away, too many visitors? I imagined horrible scenarios of what could go wrong. We postponed the shooting and next time my father came with us – as my mental backup.
I was extremly excited and couldn't really concentrate on the shooting. Cat Walk on the other hand was really professional – for a cat.
After a short amount of time a crowd of people gathered in front of us and took pictures of Cat Walk, cheered him up and pet him. While I had beads of sweat on my face, he loved it.
Somehow it's really bad, when you HATE crowds of people, who touch you and take pictures and your cat loves it. The more hands petting him, the better.
In the end Cat Walk didn't even want to go home. But this isn't really surprising, I mean, he saw his first ladybugs that day. So we had to walk around the castle again and again, until we saw literally EVERY SINGLE ladybug.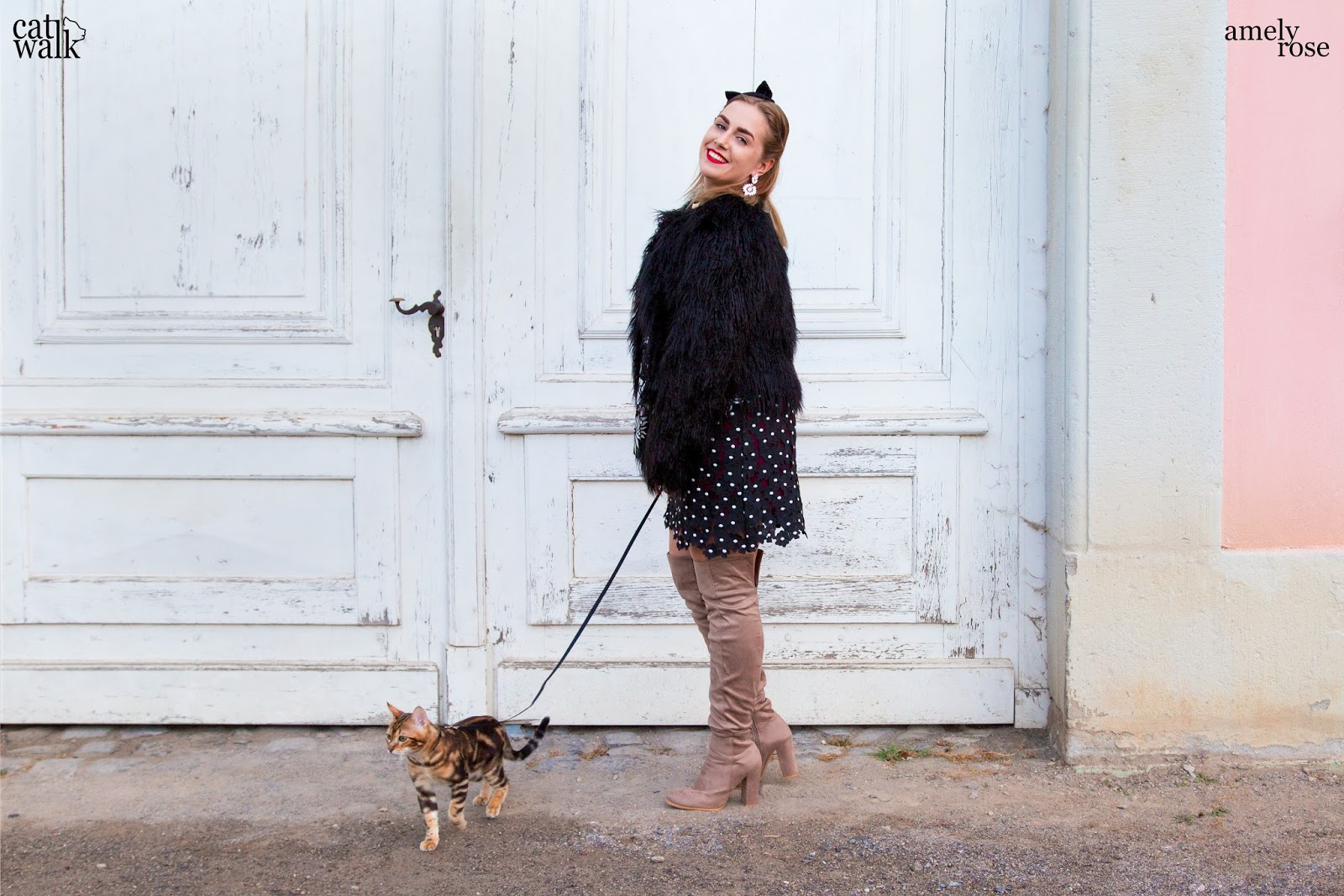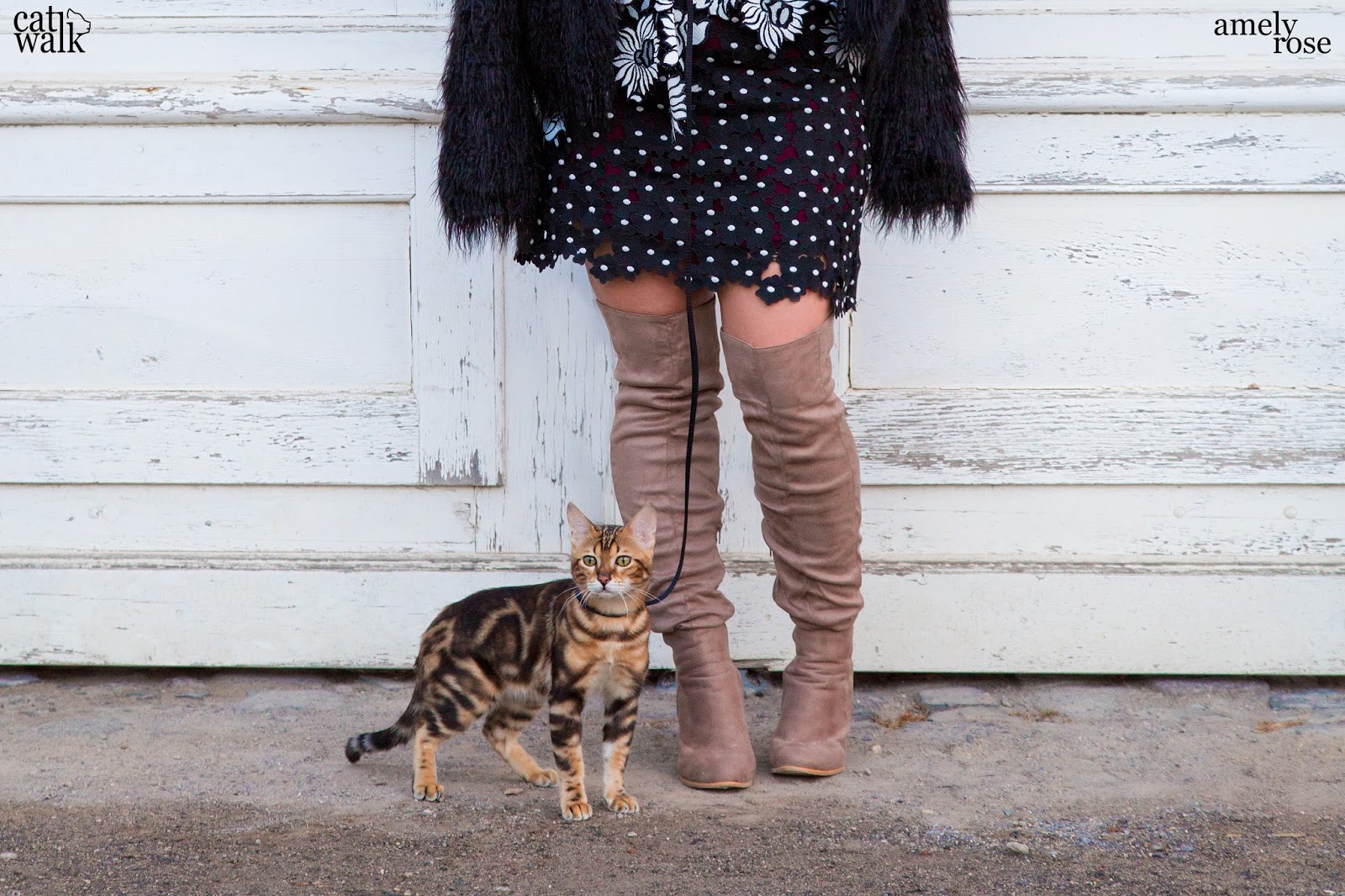 (Visited 395 times, 1 visits today)