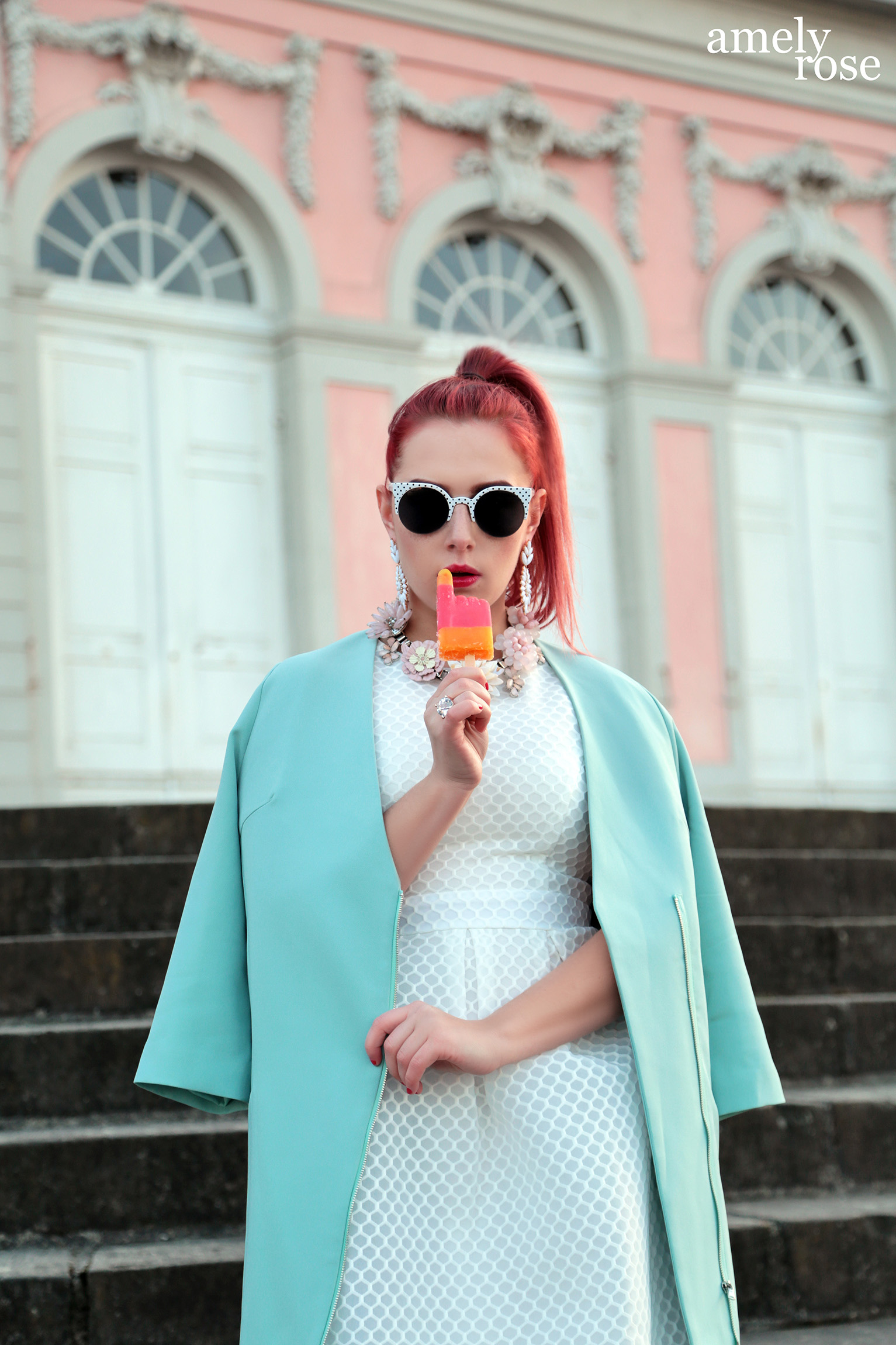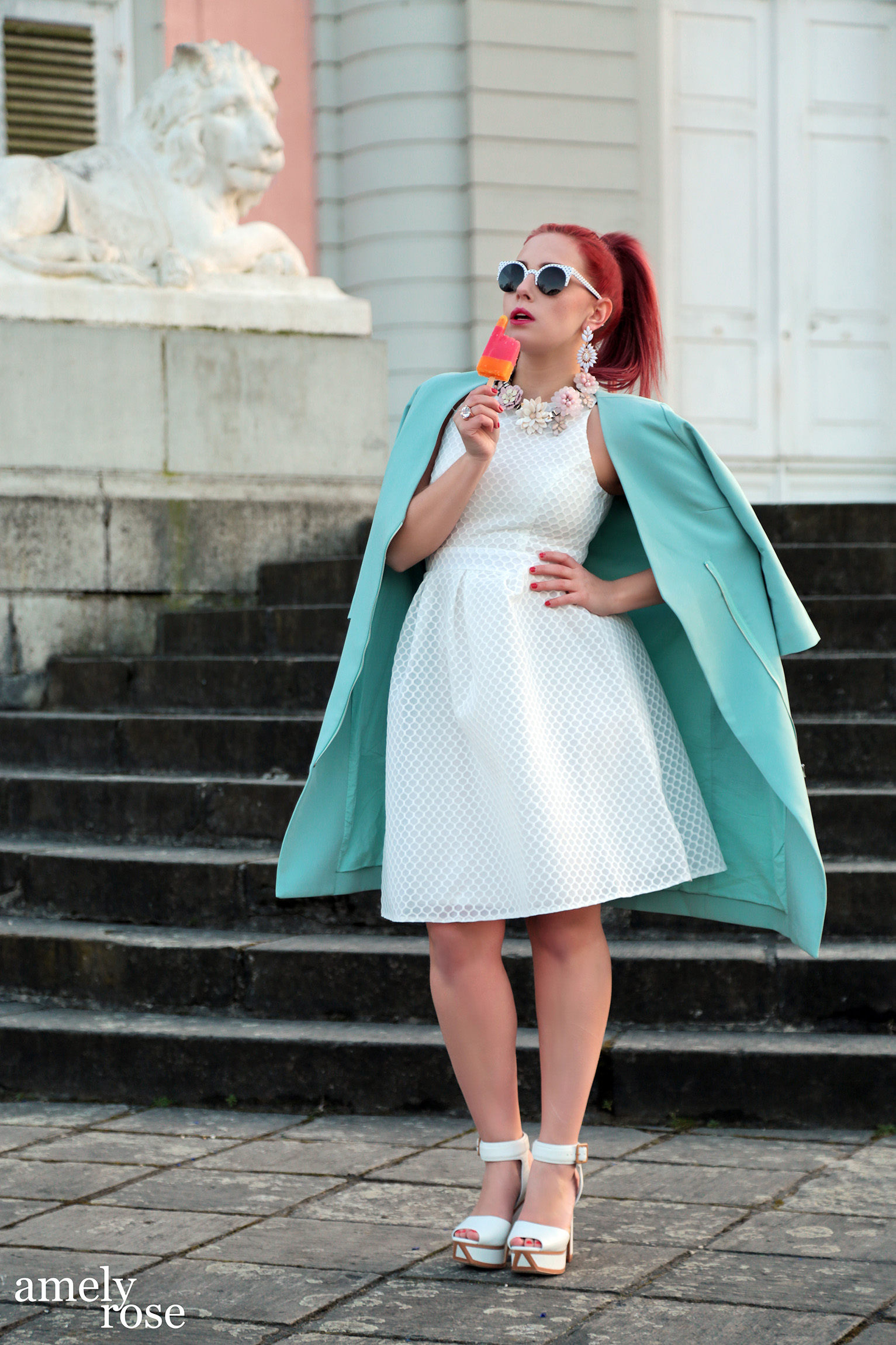 *thank you so much fat jellyfish for the amazing pictures!!
* Photos: by Frédéric Sapart
Finally, finally, finally I lie fully in the trend instead of lagging behind as usual. When it comes to representing fashion trends, I am much more like an opossum…that was run over…and even this animal would find it's way through the clothing-jungle much faster. It feels good to think the suede skirt is "ultratrendy" BEFORE it's already thrown out the shops. Exceptionally, I can still find a variety of them and I don't feel as if I'm falling into a wardrobe in the dark.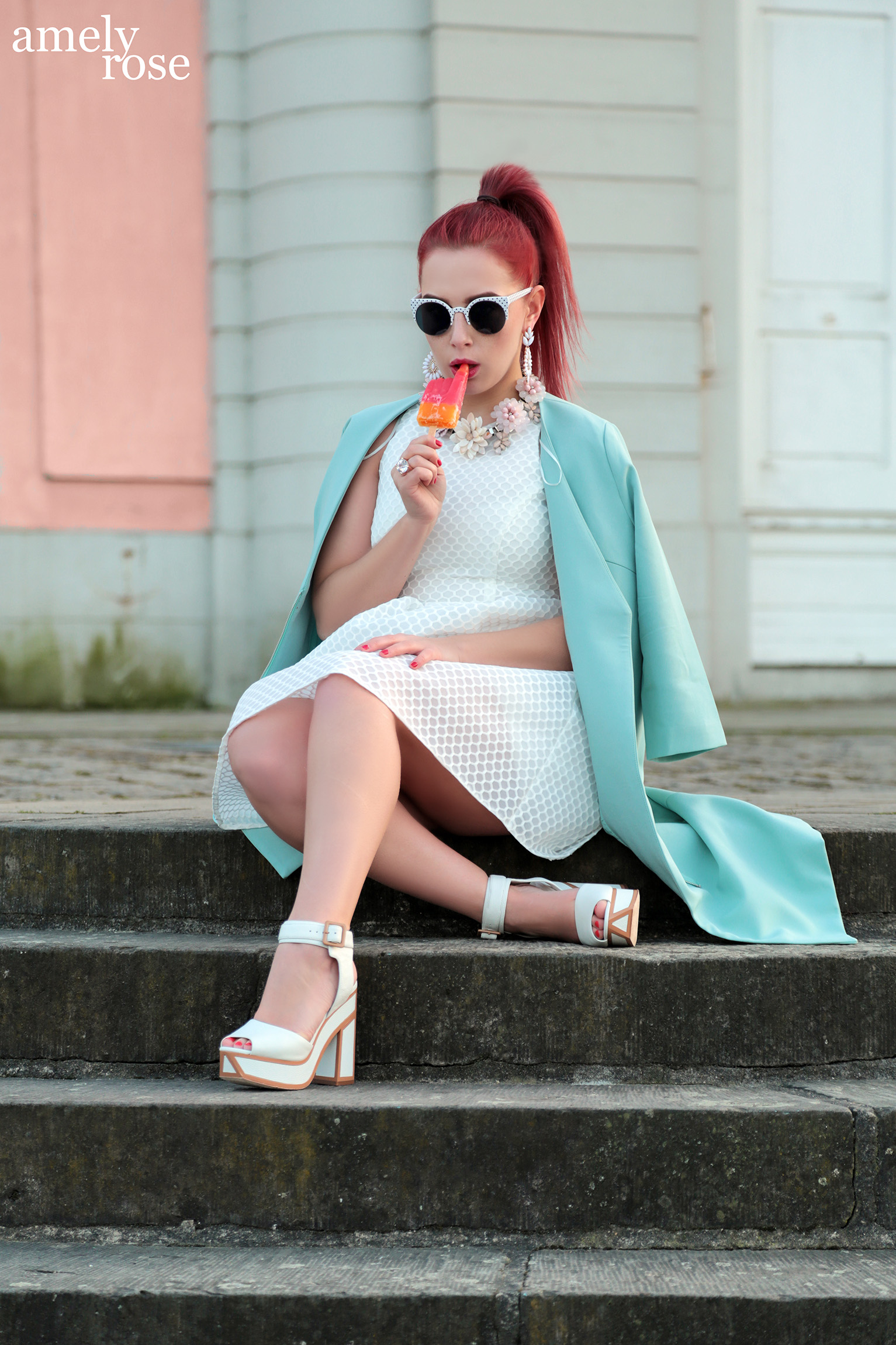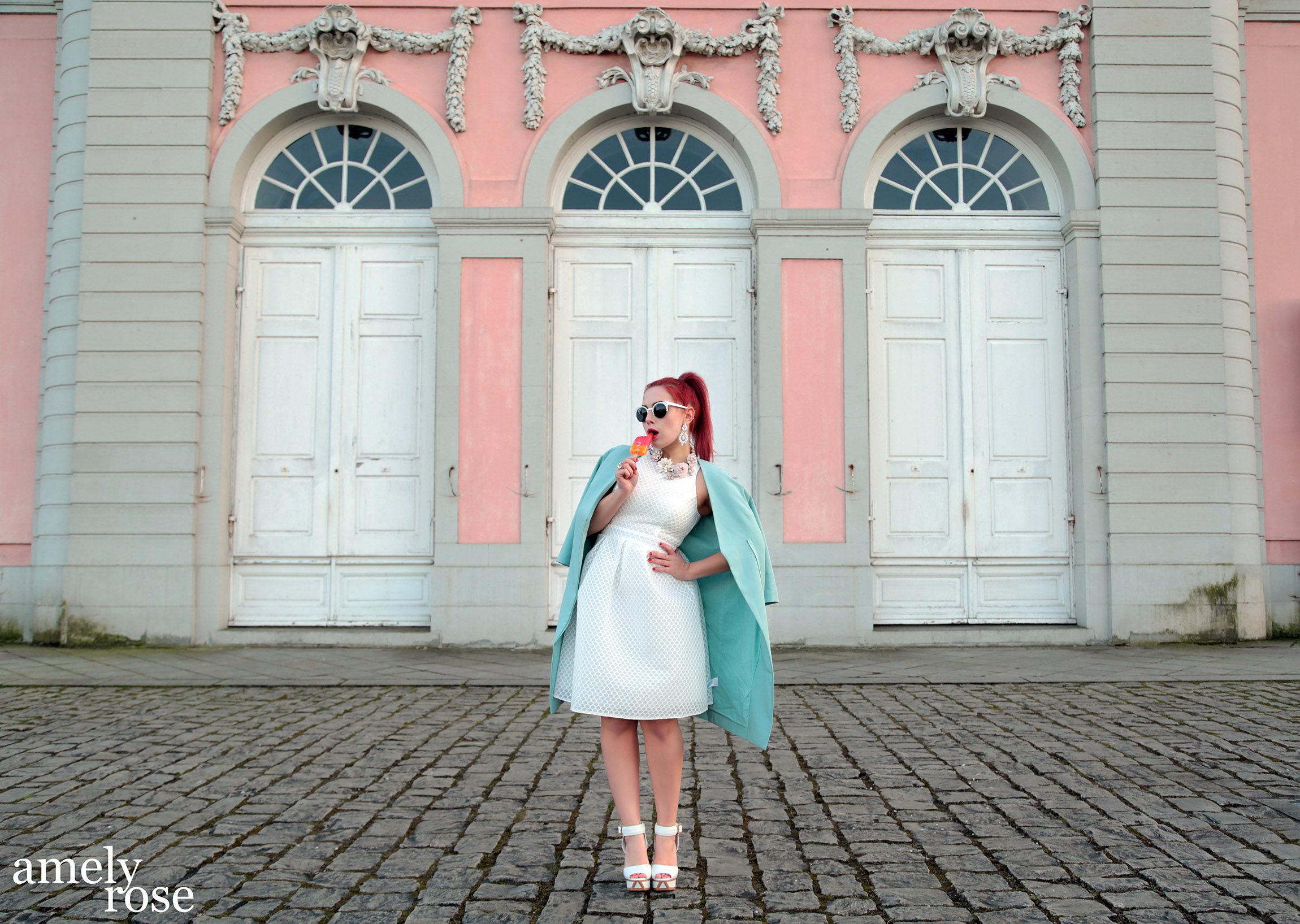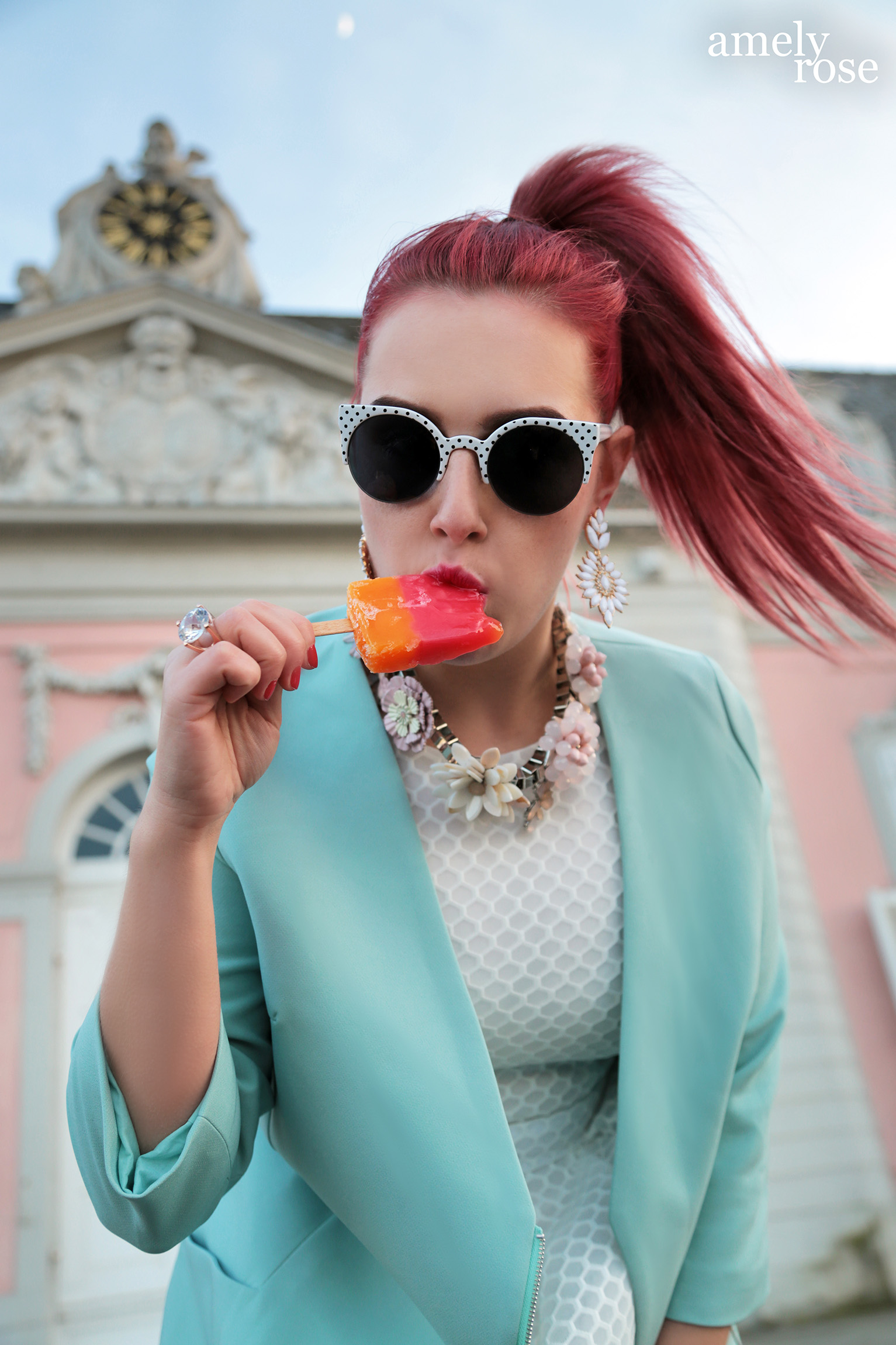 In my defence, I still haven't found the best-before date on my clothes…is it stitched onto the label? How should I know how long it is uncritical to wear a specific garment? But even a blind hen sometimes finds a grain of corn. This time my corn was Rose Quartz and Serenity. Two colors I wear quite every year, but now it's special. Because guess what?! This year these colors are the trend colors!
If now overweight und wrinkles are declared trendy, too, then 2017 is going to be my year!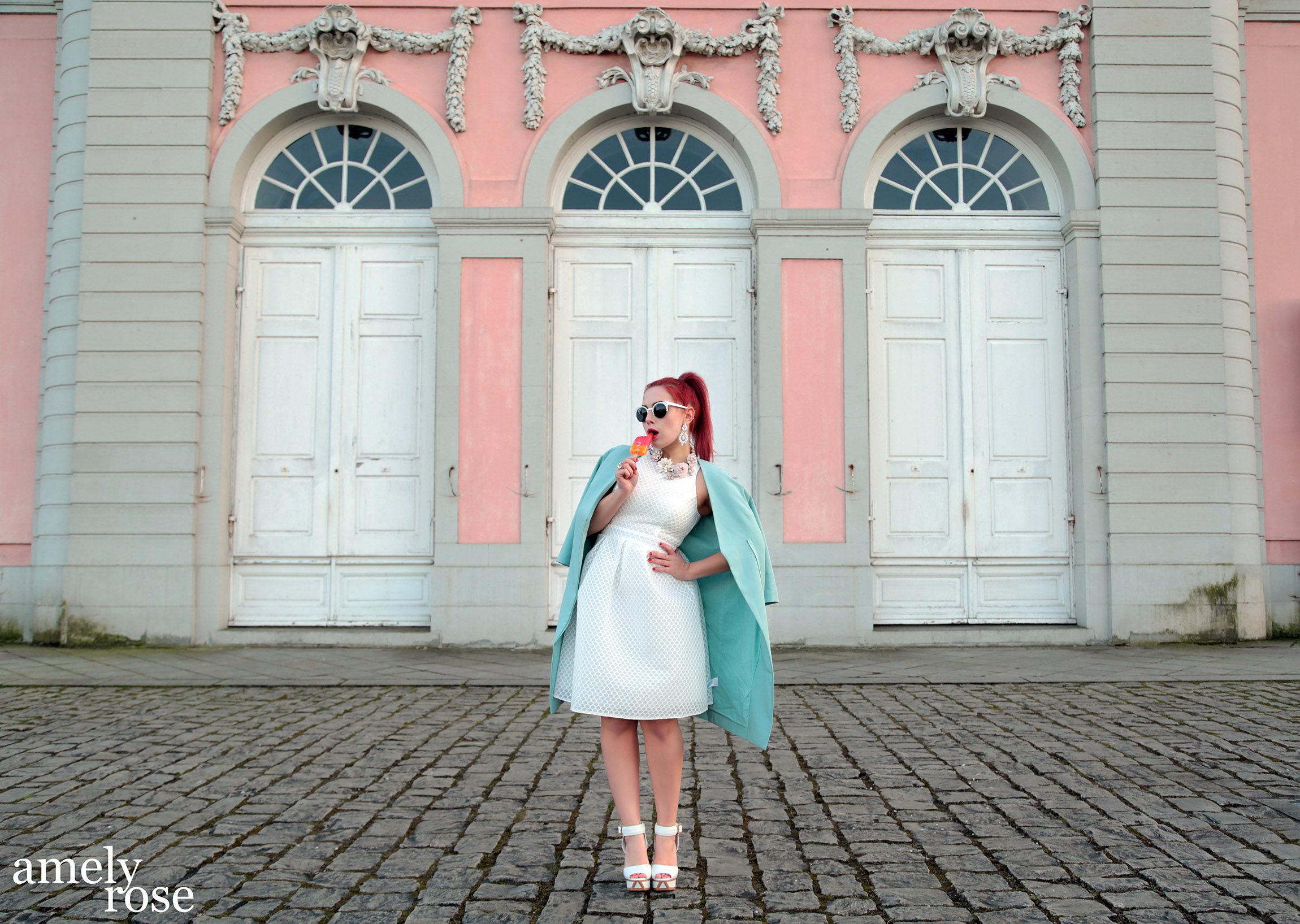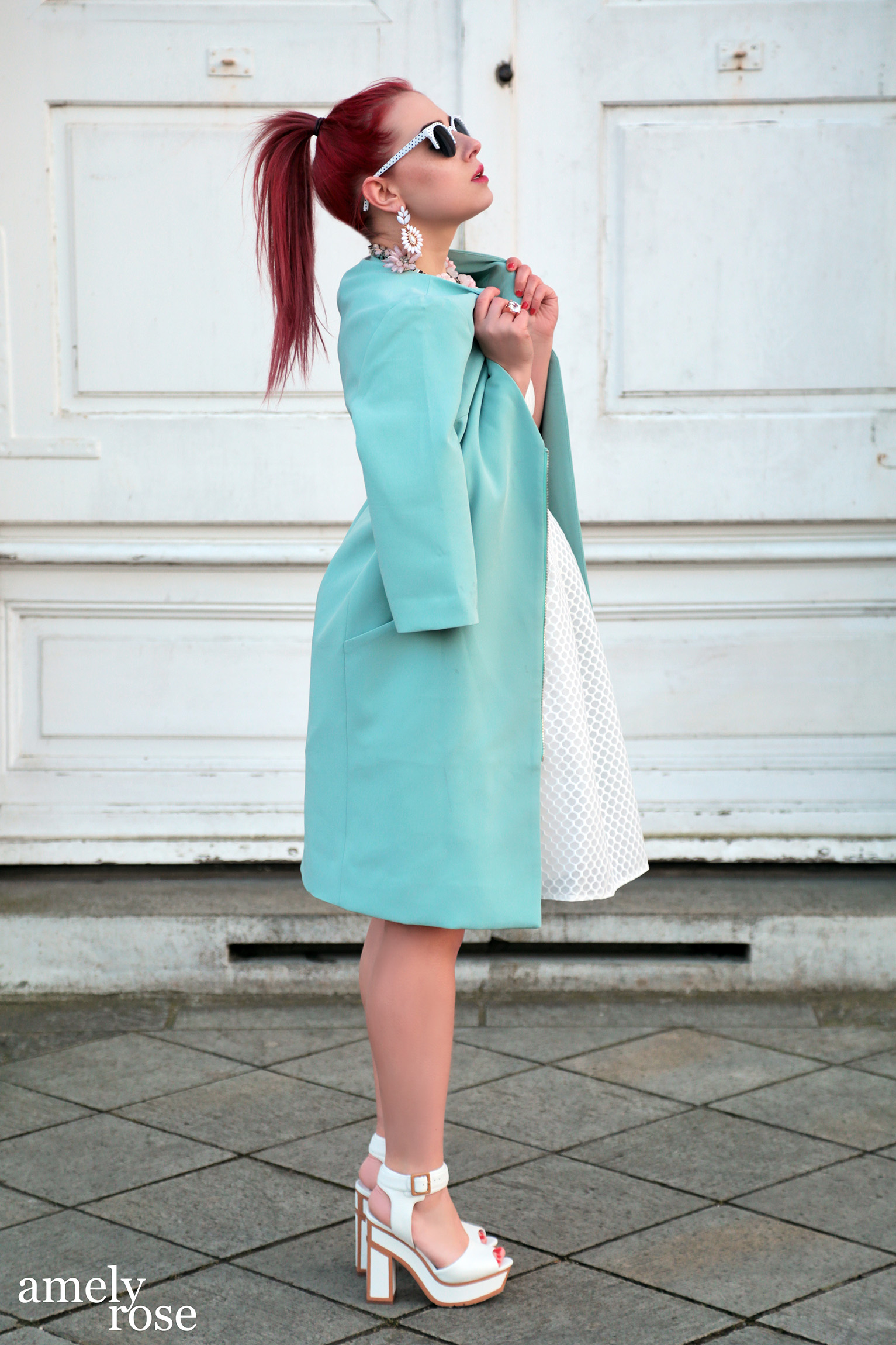 (Visited 337 times, 1 visits today)