This post contains advertisment.
Today I'll show you that there's more to Vitamin C than just having it in a delicious drink.
The Power C Care – Skincare line combines nature's "elixir of health" with the strongest super fruits to a revolutionary, vegan formula. This composition works ideally to prevent sunlight-induced skin aging and stressed skin.
I can still remember all the pretty girls and stories from my childhood. Pink dresses and sparkling crowns, the deep belief in fairies, trolls and the certainty that you're a princess and everything will have a Happy End.
Well now I'm a grown woman. And as a grown women, the principles of fairytales have to grow up, too.
From "once upon a dream" to "once upon a cream".
A fairytale for your skin. And all without a 100-year-long beauty sleep.
I'd like to introduce you to my highlights for a dreamlike skin. The Power C Care skincare line by Ricarda M.
The line is vegan and focuses on moisturizing your skin by avoiding any harmful components in their formula, like parabens, mineral oils, PEGs and silicones. Amazing for the skin, unique for the environment and my secret tip for you and your beauty.
CAUTION: Don't miss the Live-broadcast on Channel 21 on August 10. There'll be a presentation of Ricarda M's products. Have a look!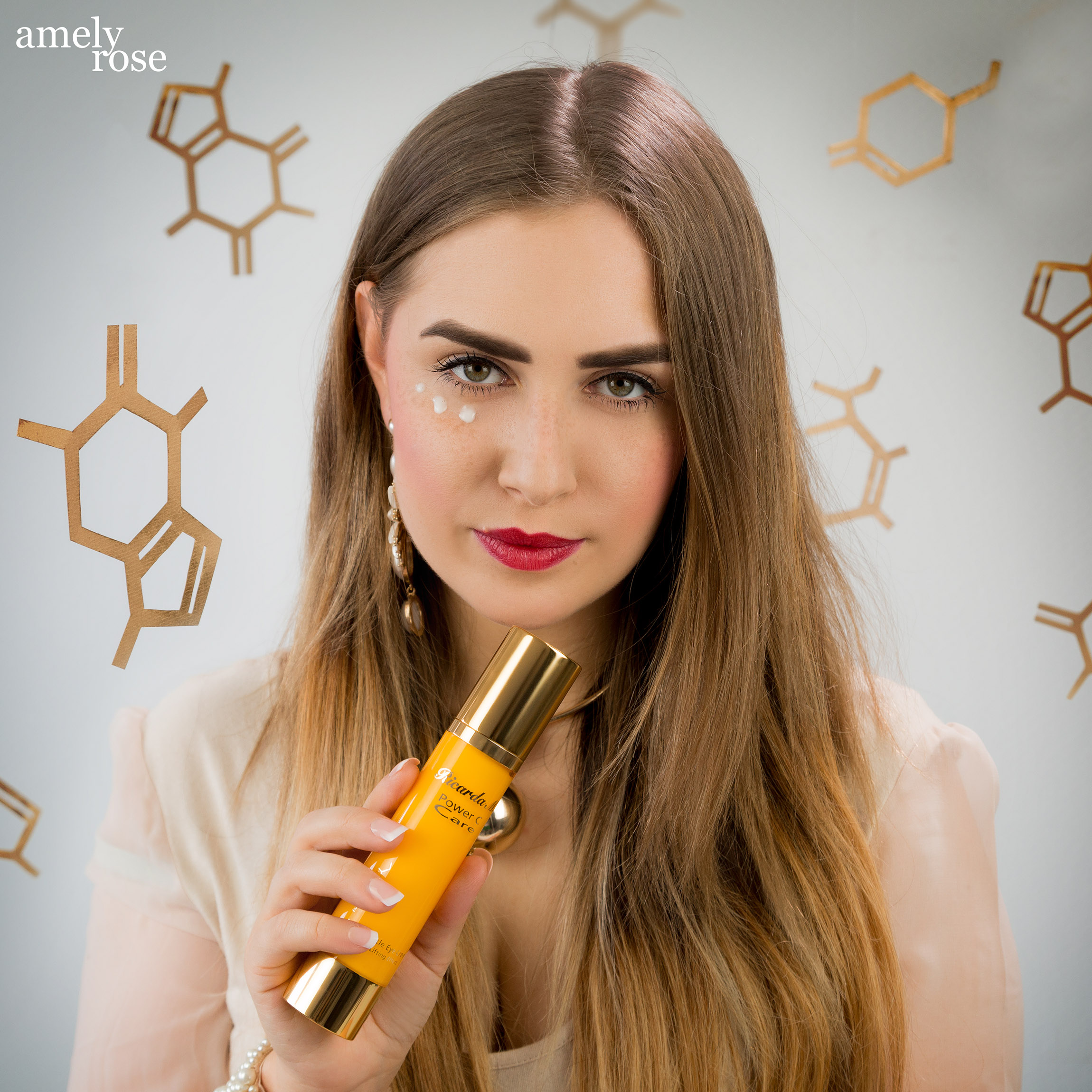 Anti Wrinkle Eye Cream Duo
This was love at first sight – literally. Because the moisturizing Eye Cream Care Set sets off a beautiful rosy glow, and promises the Wonder-Effect for an immediate glistening look. The comfortable cooling cream has an instant-lifting-effect as well.
This smooths the entire eye area within an hour, small wrinkles and fine lines disappear.
Additionally it reduces swellings and dark circles and tightens the lid. Like a vitamin bomb for your eye area!
Application: Carefully pat the Eye Cream onto your eye party and lashes.
You can get the Anti Wrinkle Eye Cream Duo here.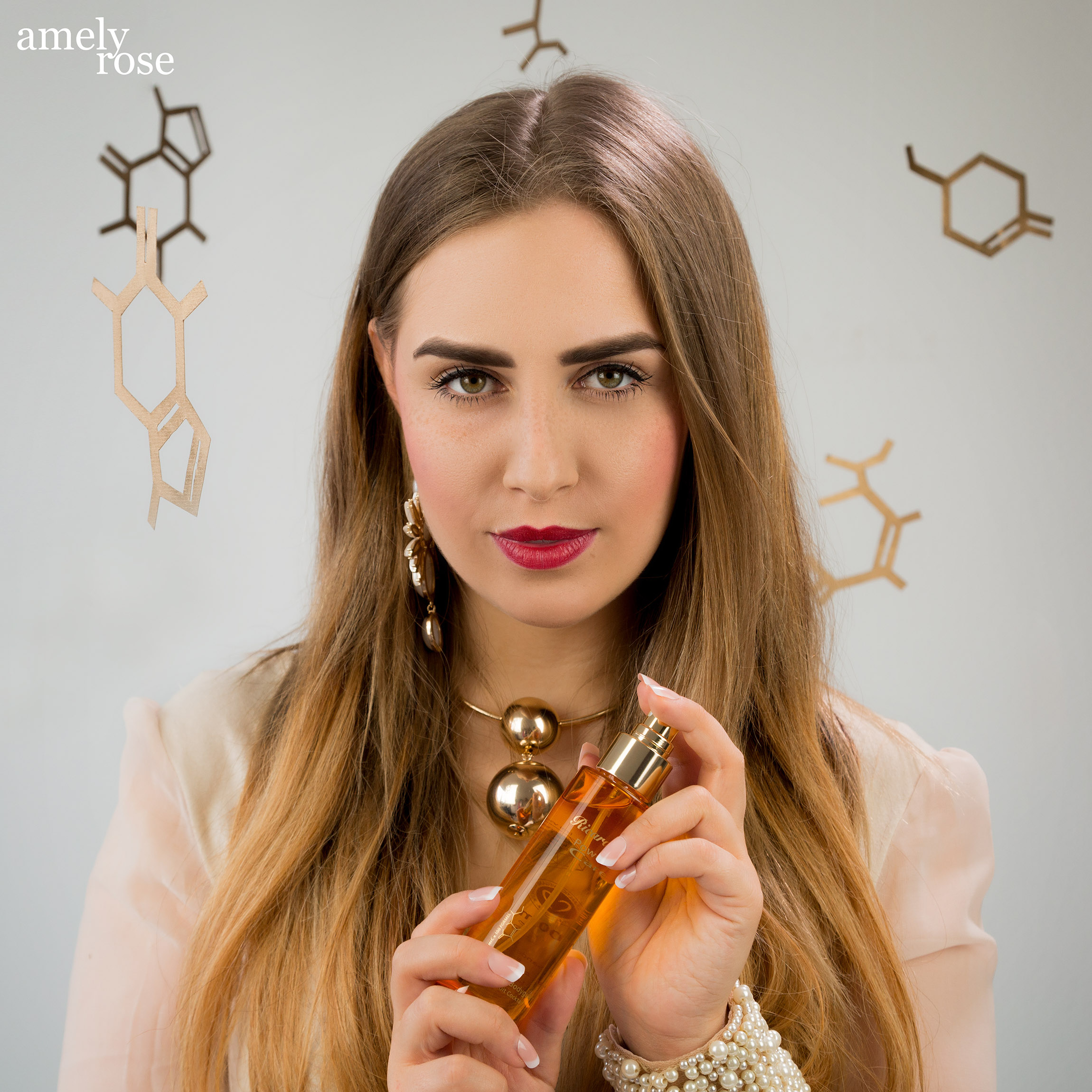 Energizing Bodyguard Duo
The nourishing fresh kick – to spray on!
Another Care Duo for fairytale-like skin and magical moments, because the heavenly smell of oranges pampers body and soul. This Anti-Aging Antioxidant Cocktail regenerates, refreshes and moisturizes. Plus it ensures soft skin and powerful refreshment.
If you need more reasons to love this Superfruit Cocktail I'll reveal that it even manages to clear any imperfections, adds a natural protection from the sun and reduces wrinkles. Day by day.
Application: Spray the Energizing Bodyguard directly onto your body, daily. It's important not to miss your face and hair as well.
Get the Energizing Bodyguard Duo here.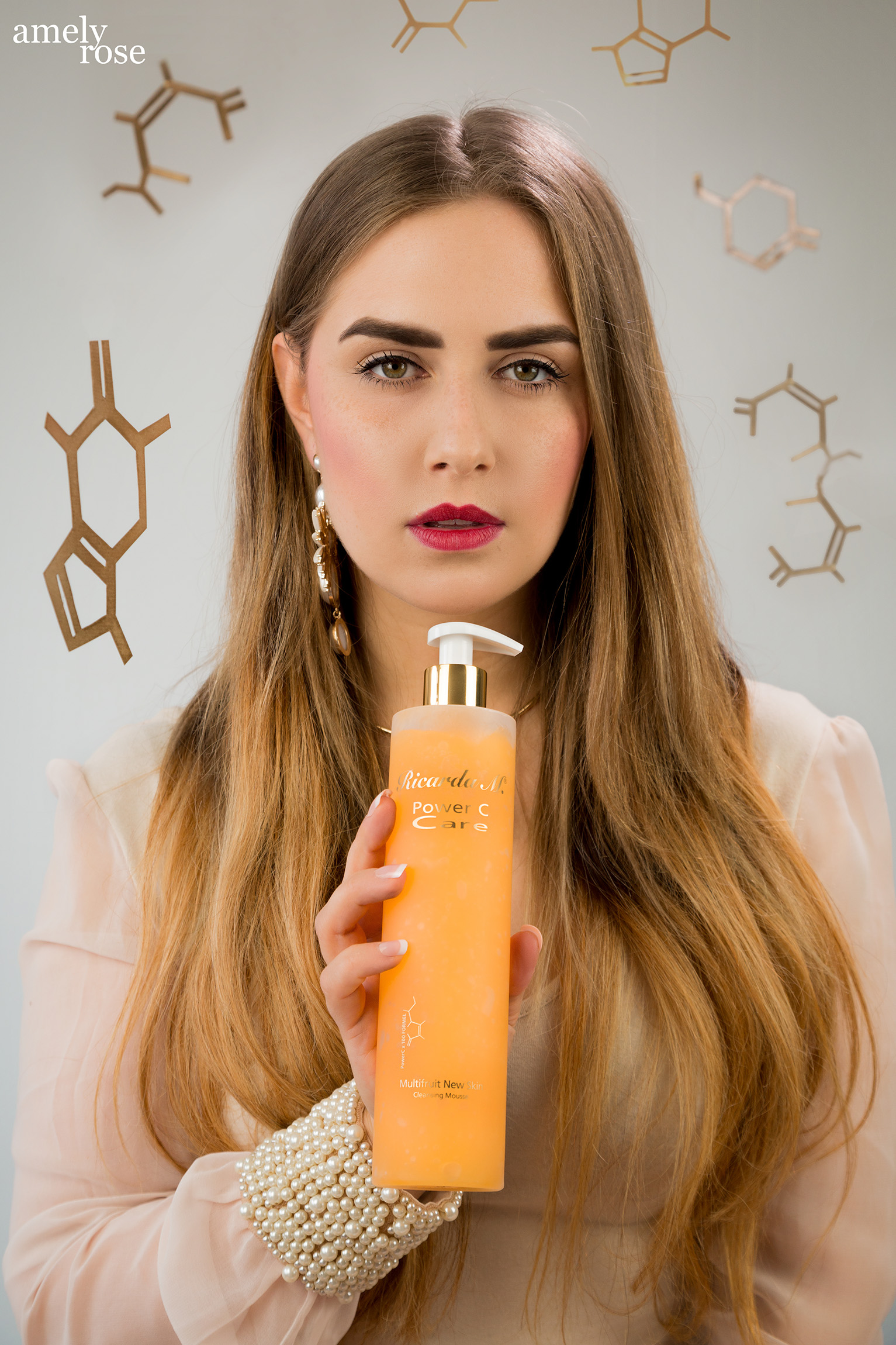 Multifruit New Skin Cleansing Mousse
Take your heavenly skincare into your own hands – take this cleanser. You get this one with the proud size of 400ml. This Cleansing Mousse is a peeling that clears, regenerates and vitalizes your skin. It carefully removes dead skin cells and imperfections of any kind. It not only cleans your skin but returns its natural lipids. Daily application stimulates a younger and smoother looking complexion (increases cell renewal by 48%), since the Power-Fruit-Formula reaches deeper layers of skin as well. It also guarantees a maximum of effectiveness with the highest possible skin compatibility. The revolutionary formula increases receptivity and efficiency of your skin and offers additional protection from oxidative stress and pressure through environmental and other unhealthy influences. (Counts for all products from this line).
Long story short: it's like a fountain of youth for your skin that even Snow White would envy you for.
Application: Apply a little bit of cleanser every morning and evening and softly massage it into your skin, until it turns into a smooth, white foam. Wash of the rest with lukewarm water.
Get the Multifruit New Skin Cleansing Mousse here.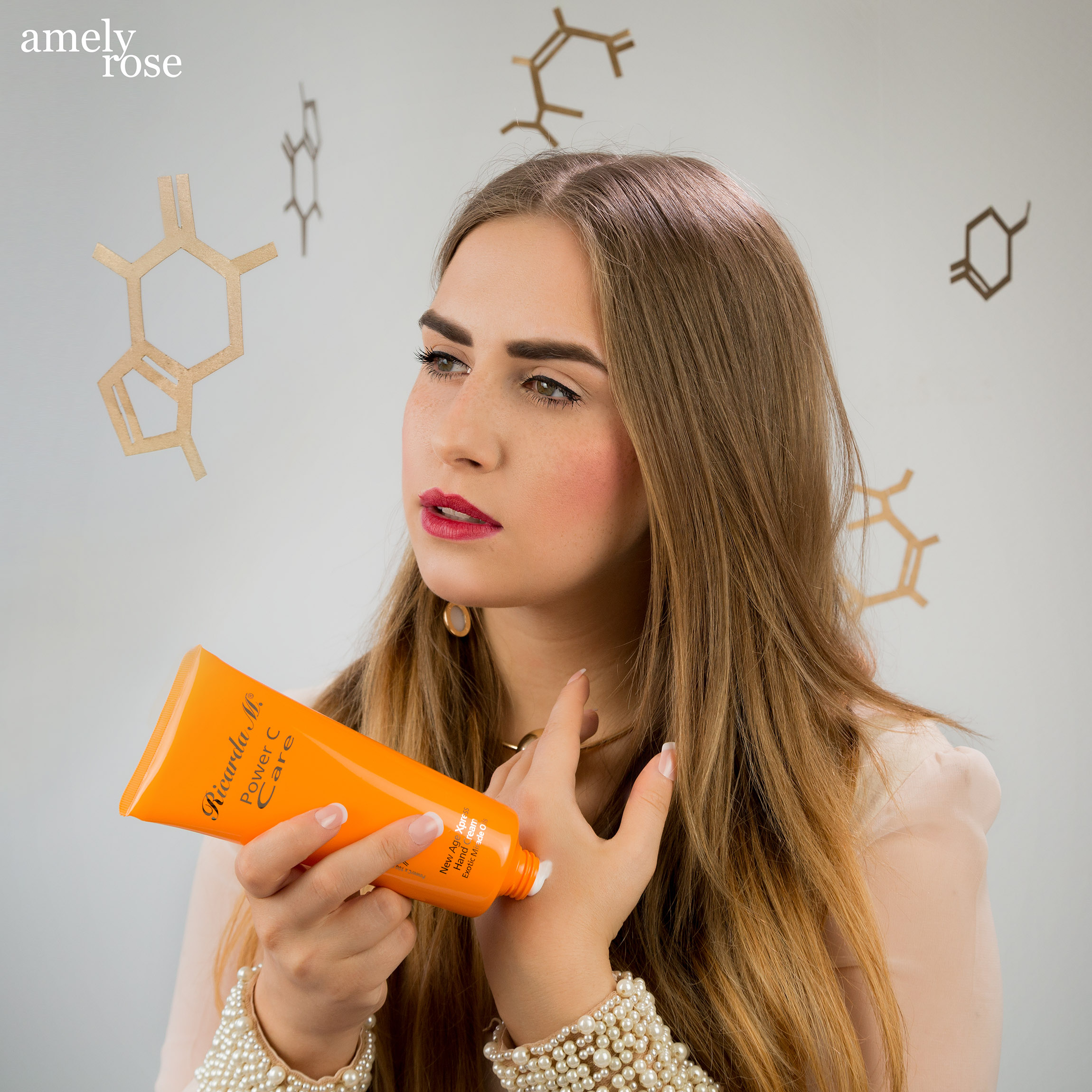 New Age Xpress Hand Cream
This Hand Lotion nourishes carefully and is a vegan, tightening Hightech-Anti-Wrinkle and Anti-Pigmentation care for every age and every skin type. It increases the skins own anti-oxidative activity and strengthens the key- and youth-collagen.
Besides important components (like Vitamin E and F, and extracts of bamboo for stronger nails) it consist of traditional beauty ingredients from Tahiti. They nourish the skin and protect from dehydration and early aging of your skin. It locks in moisture by containing mango butter, for example.
Application: You can use the Cream daily and simply massage it into your hands.
You can get the New Age Xpress Hand Cream here.
Instant Collagen Boost Xpert Stay Maske
If she had this face mask, Sleeping Beauty wouldn't have had to sleep for 100-years! That's why I'll reveal the secret for beautiful skin to you.
The main substance is a highly efficient active component, a booster and manager of collagen that tightens the inner network, repairs cracks in your skin and fills wrinkles in imperfections (138% wrinkle filling). It is also highly effective to prevent your skin from slacking. This is about a vegan, tightening Anti-Aging and Anti-Pigmentation Care for every age and skin type. The formula and the microbeads of Vitamin C transports stabilized ascorbic acid into the deeper layers of skin which stimulate the skins very own protective services – and prevent early cell aging.
Application: You can use the mask more than once a day and let it sink in. Another advantage: you don't have to wash it off once it's set!
You can get the Instant Collagen Boost Xpert Stay Mask here.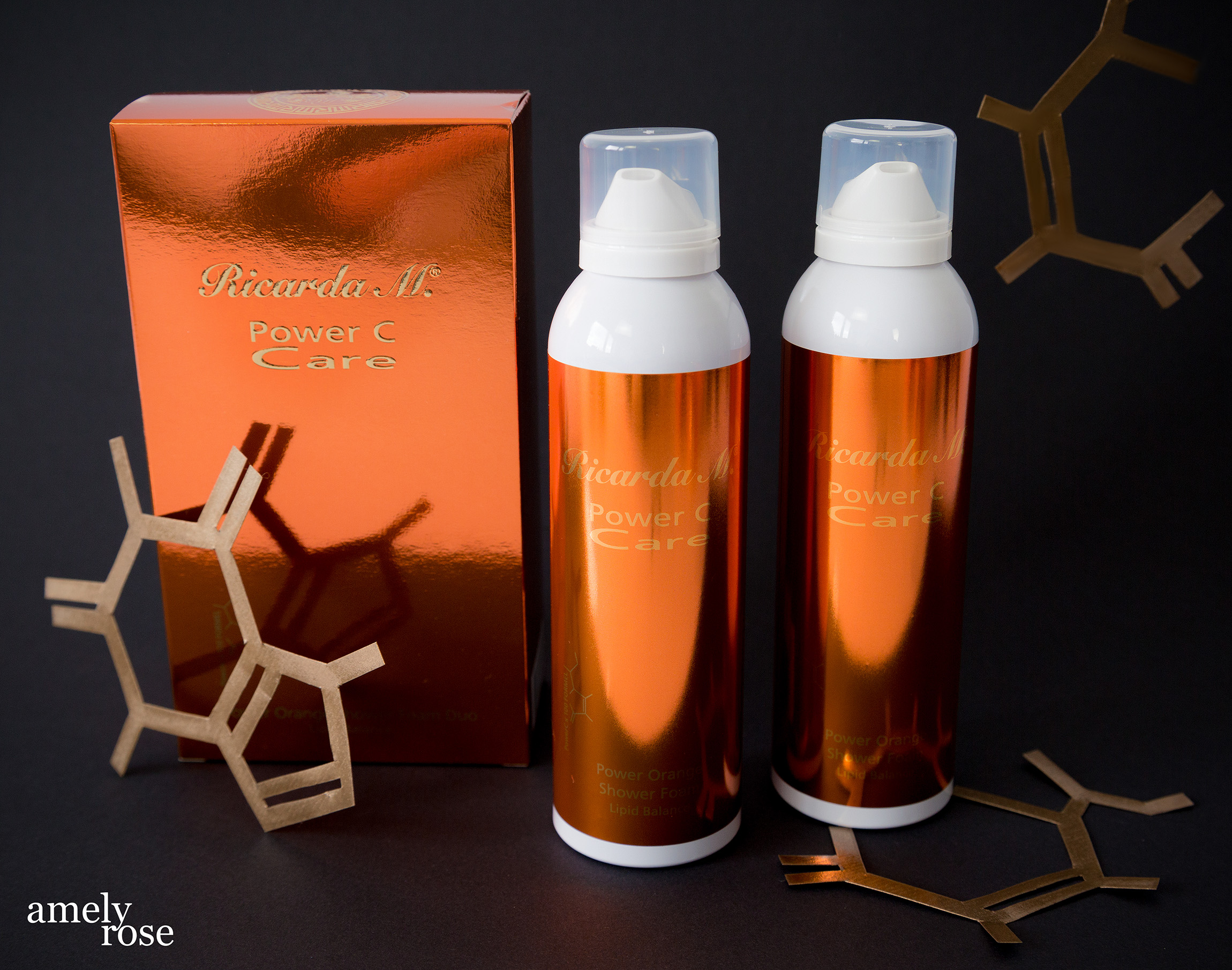 Power Orange Shower Foam Lipid Balance
This is a true, foamy shower-power-dream. This body care guarantees intense moisture and refines your pores all at the same time! It also offers protection for every skin type from 25-years on, which also counts for the entire care line. The amazing, fresh smell of oranges stimulates your senses and gives you an intense feeling of wellbeing and creates harmony for your body and soul. Furthermore the diverse Vitamins keep the negative influence of the environment at bay by nourishing your skin carefully, having a calming and balancing effect on your skin.
Application: Shake well before use, then press some foam onto your hands and apply onto your slightly wet skin. Rinse off in the end.
You can get the Power Orange Shower Foam Lipid Balance here.

Powerful Skin Boost
This face serum gives you a fresh start of the day and provides strength for the natural protection of the skin. Vitamin E smooths and regenerates your skin and gives it radical protection. In addition, the extract of the core of an apple reduces the depth of wrinkles and renews the complexion. Collagen synthesis helps the construction of cells and the inner network of your skin, refines it and strengthens it. If this wasn't enough already, the skin serum also stimulates the skin's own repair mechanisms.
Application: Apply the Boost daily onto your face, neck and decollate. Perfect right before day- and night care.
Get the Powerful Skin Boost here.

Pore Minimizer
My personal favorite! This serum reduces the pore size visibly (8% within 14 days) and regulates redundant tallow production. All in all it works minimizing, refining, perfecting, mattifying and smoothing for your skin. Without a trace of greasy shine. It also reduces the oiliness of your skin but keeps it smooth at the same time. The Minimizer creates a fine complexion and a smooth micro relief.
It's a true wonder elixir.
Application: Best is to use the serum daily (right after your day- and night care) on your face, neck and decollate.
You can get the Pore Minimizer here.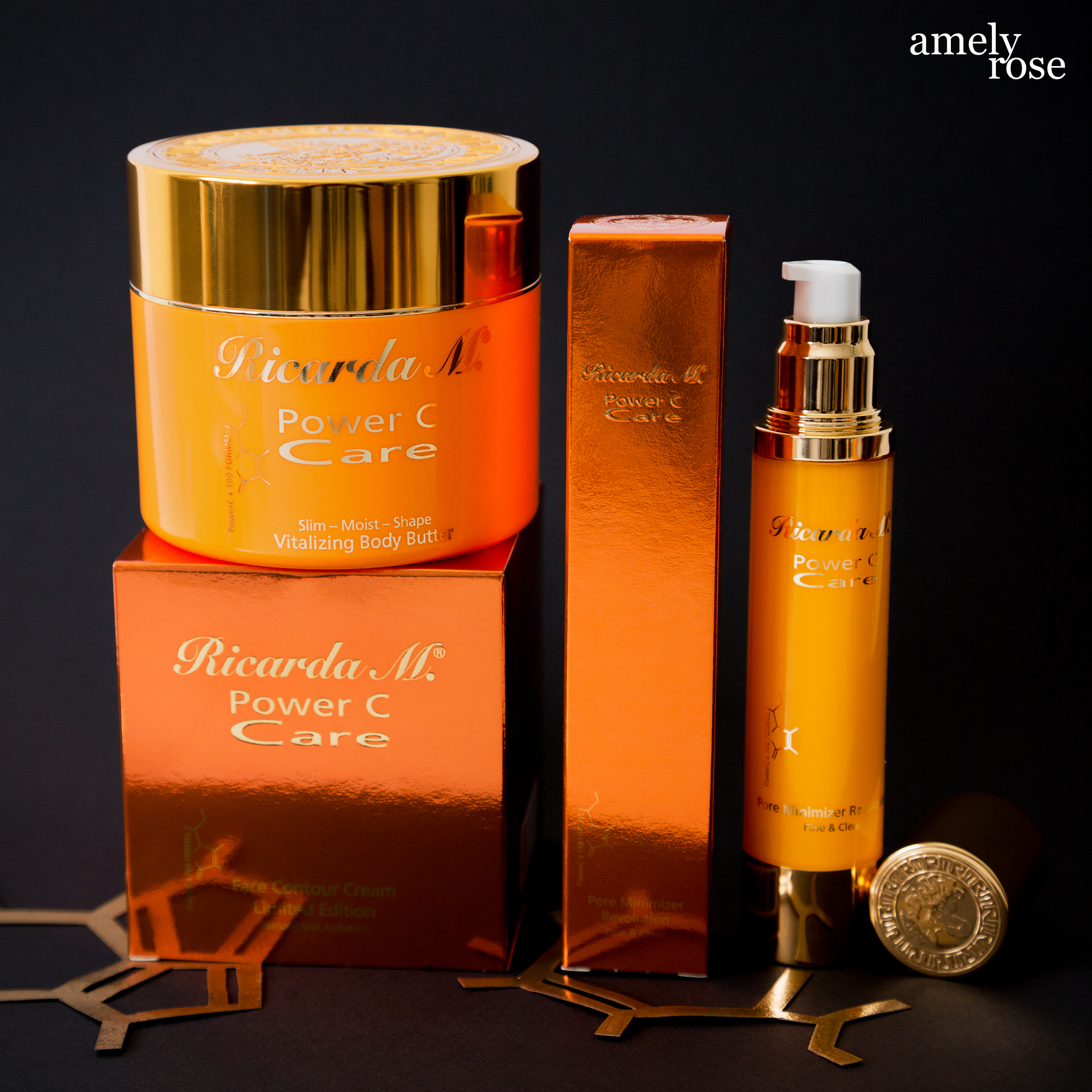 Face Contour Cream
Even princesses need a little help every now and then – in order to still look like straight from a fairytale. But we don't need 100 years of sleep or the Bibidi Babidi Bu of a kind fairy. All we need is the perfect day- and night-routine and both don't need much. Just don't miss out on a good face lotion. The micro-relief of the skin gets reorganized and reconstructed while refining the pores and giving a better contour. Plus it helps the elasticity become up to 12 years younger. Furthermore it spends intensive moisture and a longtime better skin quality from the inside out.
It's like real-life Photoshop!
Application: Use the spatula and apply the cream every morning and evening onto face, neck and decollate.
It's also ideal as a make-up base.
Get the Face Contour Cream here.
Vitalizing Body Butter
The Body Butter is a MUST for your daily face- and body-care! It's like the shoe of glass – nobody really thinks of it, but once it's gone you'll miss it. The butter reduces the size of fat cells (decrease of min 7,5%) and visibly reduces cellulite. It supports a beautiful silhouette of the body and because of the immaculate ingredients a secret weapon for "orange skin". Additionally it provides moisture and improves overall the quality of your skin in the long run. It melts right into your skin and is the perfect Power-Superfruit-Care for your powerbody!
Application: Apply the Body Butter daily with the spatula and massage it into your skin until it's gone.
You can get the Vitalizing Body Butter here.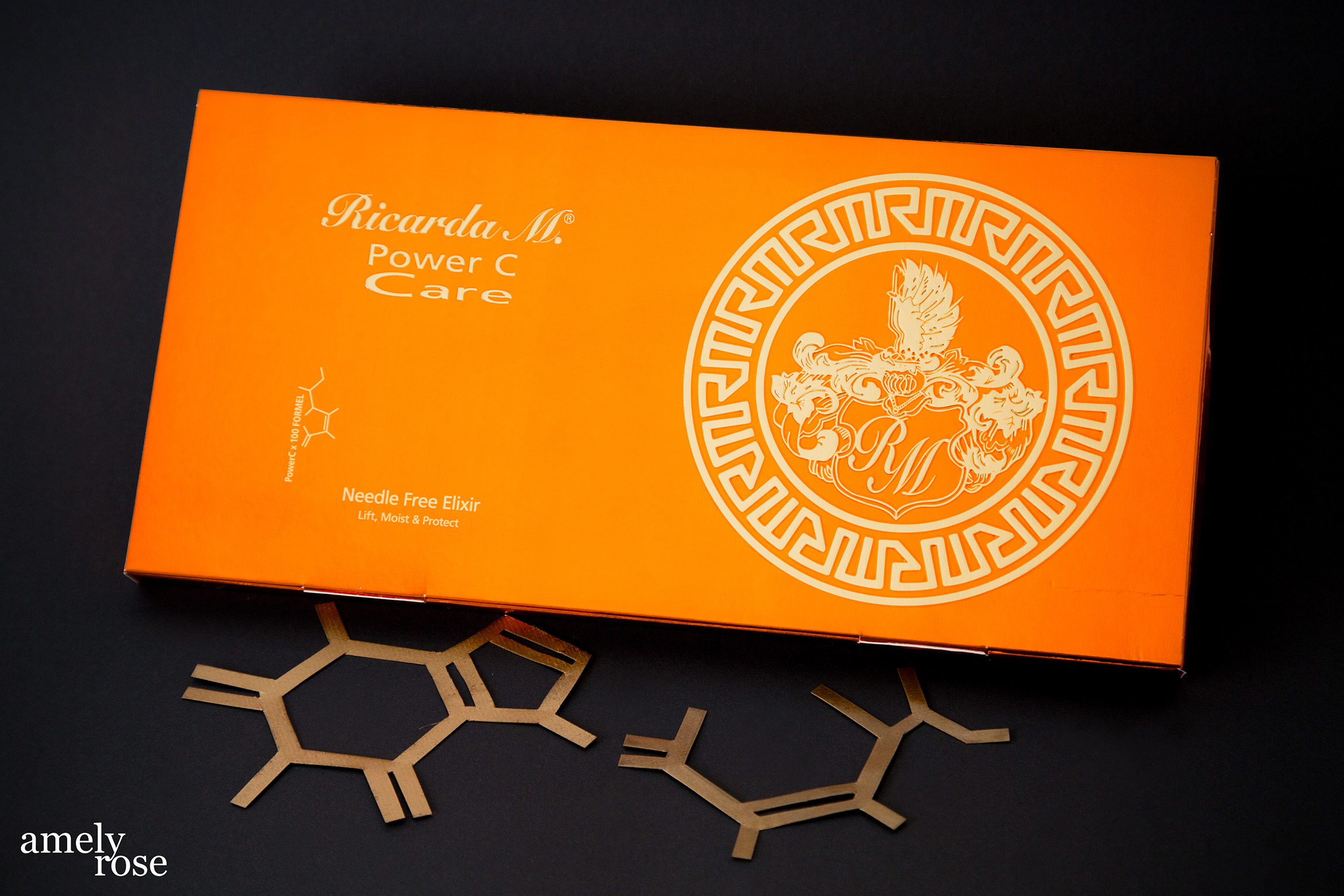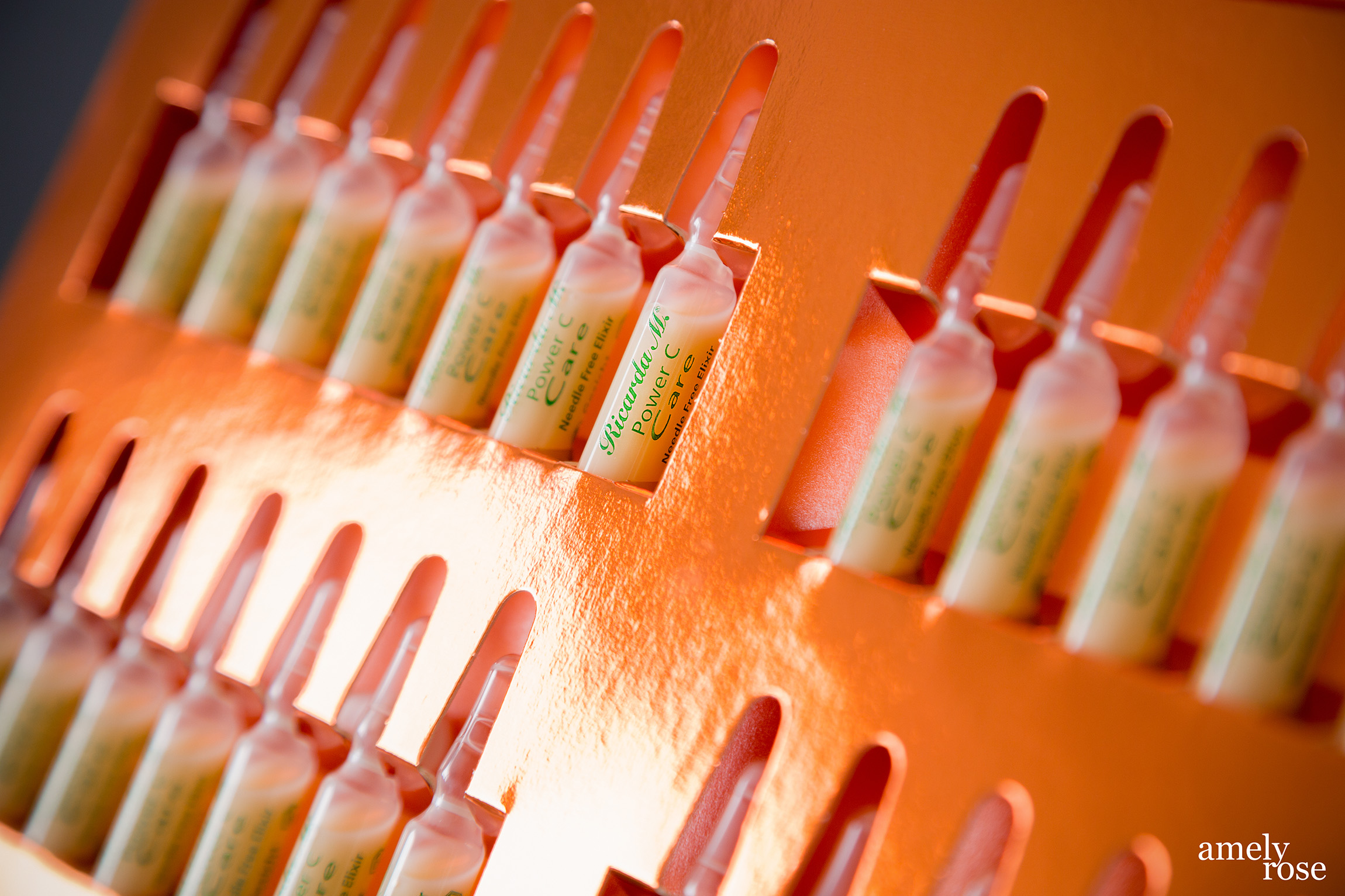 Needle Free Elixir, Lift, Moist & Protect
Thanks to this beauty-highlight, beautiful and nourished skin like the one of a princess won't be just a fairytale anymore – and Snow White would be pretty jealous I'm sure. For your very own princess-treatment I'd suggest these phials of magic.
The highly innovative substances with a tightening intensive cure offers a "needle free" alternative for your skin. It spreads through the network of your skin, revitalizes the delicate tissue of your skin and reactivates the synthesis of collagen. You will notice a result after only two weeks, it looks younger and stronger and has a young, healthy glow. It also provides a protecting lifting-film over your skin, smooths out the micro-relief, reduces deep wrinkles and improves overall features of your skin.
Application: You get 28 phials à 2ml. Apply them in the morning and in the evening (one phial each) onto face, neck and decollate and carefully massage it into your skin.
Get the Needle Free Elixir, Lift, Moist & Protect here.
C is for (Skin) Care and in order to offer you as much Vitamin C as possible, this product line uses the Kakadu Plum, which has 100 times more Vitamin C than a regular orange. It's like my fairytale come true. You can work the same magic on your skin. Take your skin care into your own hands, literally, with the Power C Care-Skincare.
(Visited 1,125 times, 1 visits today)