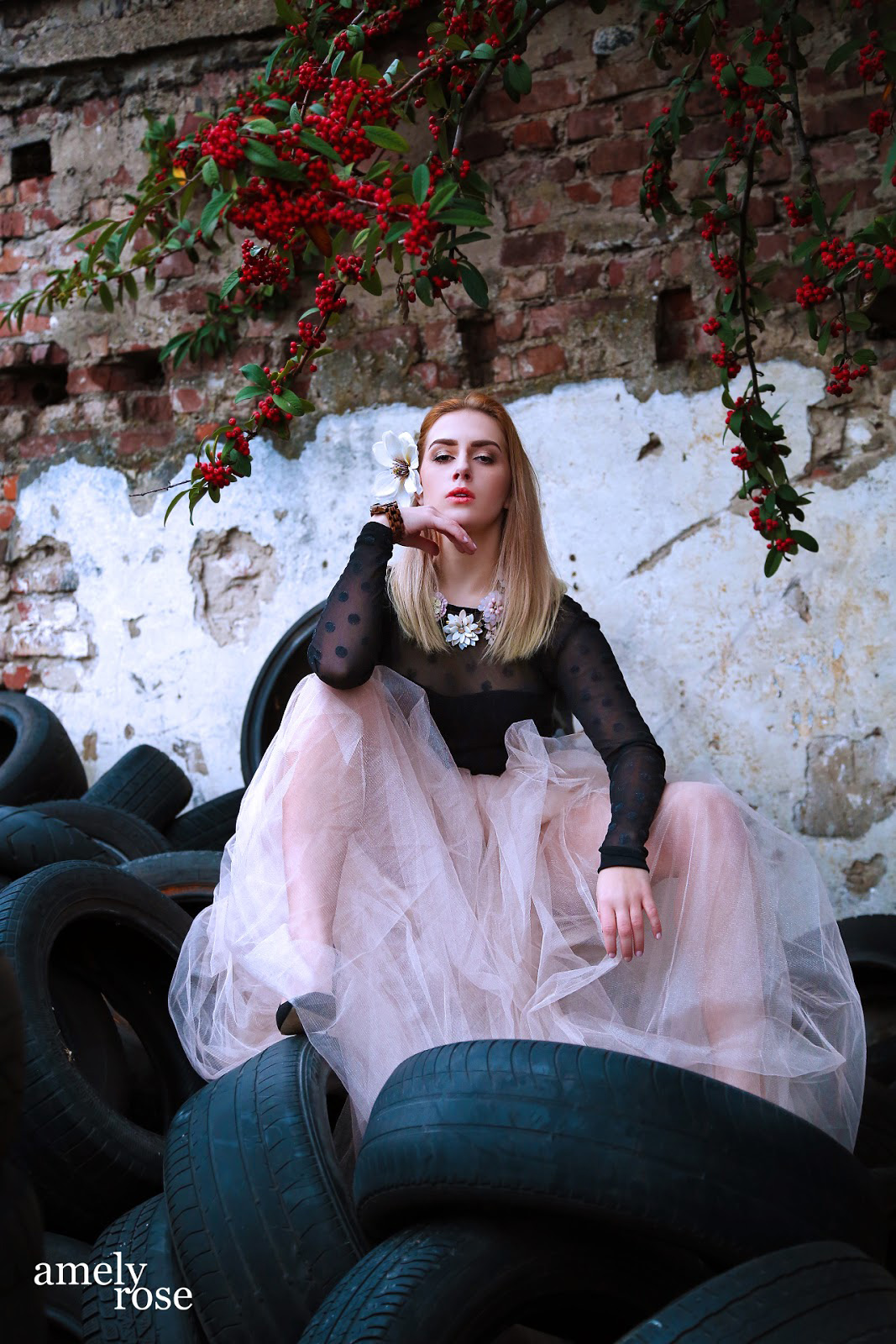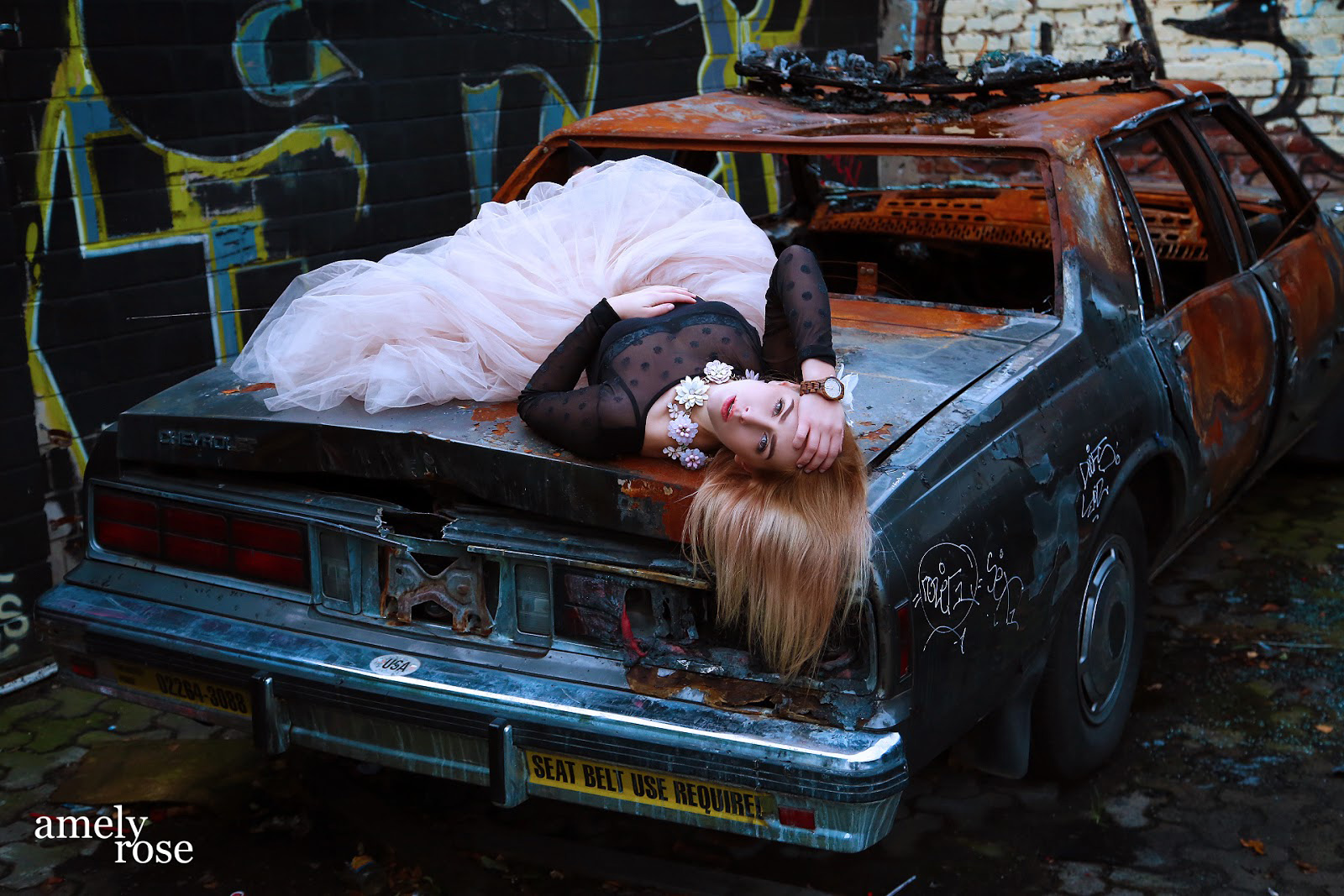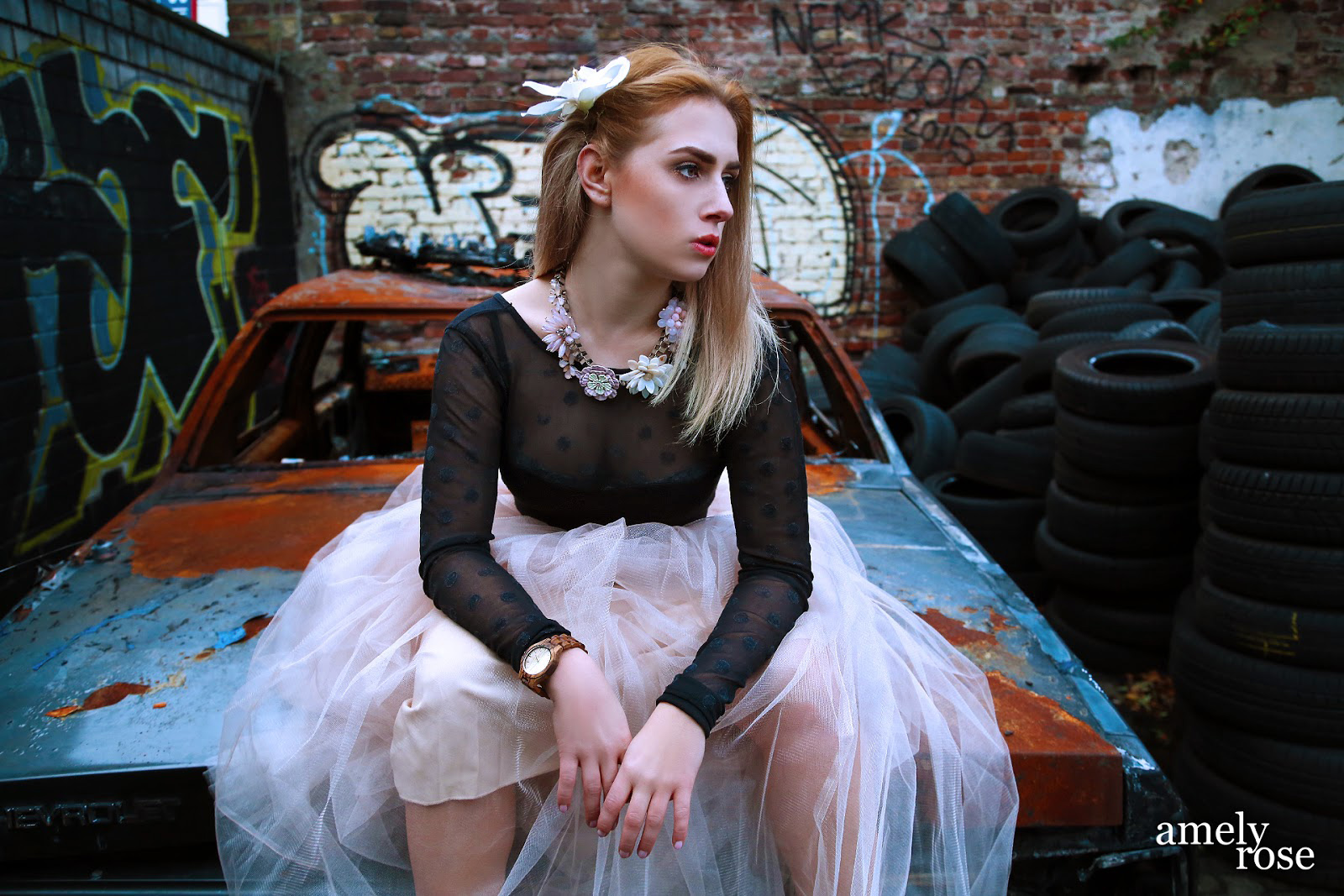 I adjust the tulle skirt.
"As if that old sod knows anything," I murmur to myself and stalk up a bunch of old tires on the junk yard – in my high heels.
Moments ago, a worker warned me that I might not be wearing best climbing boots. While I am looking for something to hold onto, the fat jelly is pushing me up – hands on my butt. Elegant is different, but I somehow manage to make it look like it was on most pictures.
Many of you tell me, that you'd like to shoot with me sometime. That's so sweet and kind, but if you knew! So I figured, I'd describe you a typical shooting day. It's Sunday, and while others are still snuggling up in bed, I run to my balcony every five minutes to check on the weather like a crazy person. It's cold, really cold and there's a pile of clothes waiting to be shot. With the phone in my hand I'm trying to direct the fat jelly about where and when we're meeting up. There's three cities (!) to choose from. After having a slight plan, I'm finally starting to prepare myself. Sitting on the ground for an hour, to braid some kind of complicated hair do. "Nice look", I think. "Nice landing strip", my sister's bird thinks. So to conclude, it takes about an hour to get a nice braided hair look and incredible 20 seconds to destroy it! Thanks!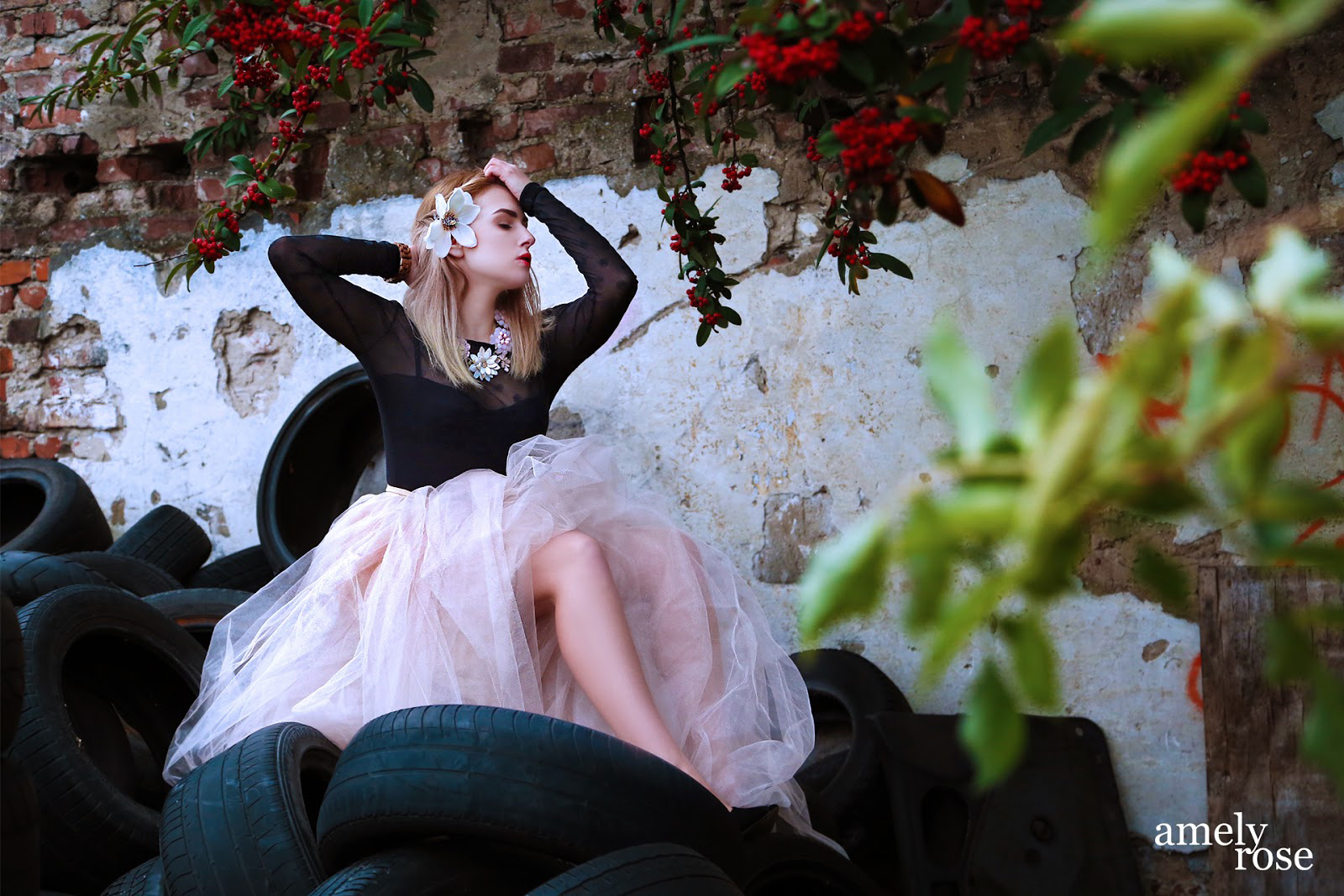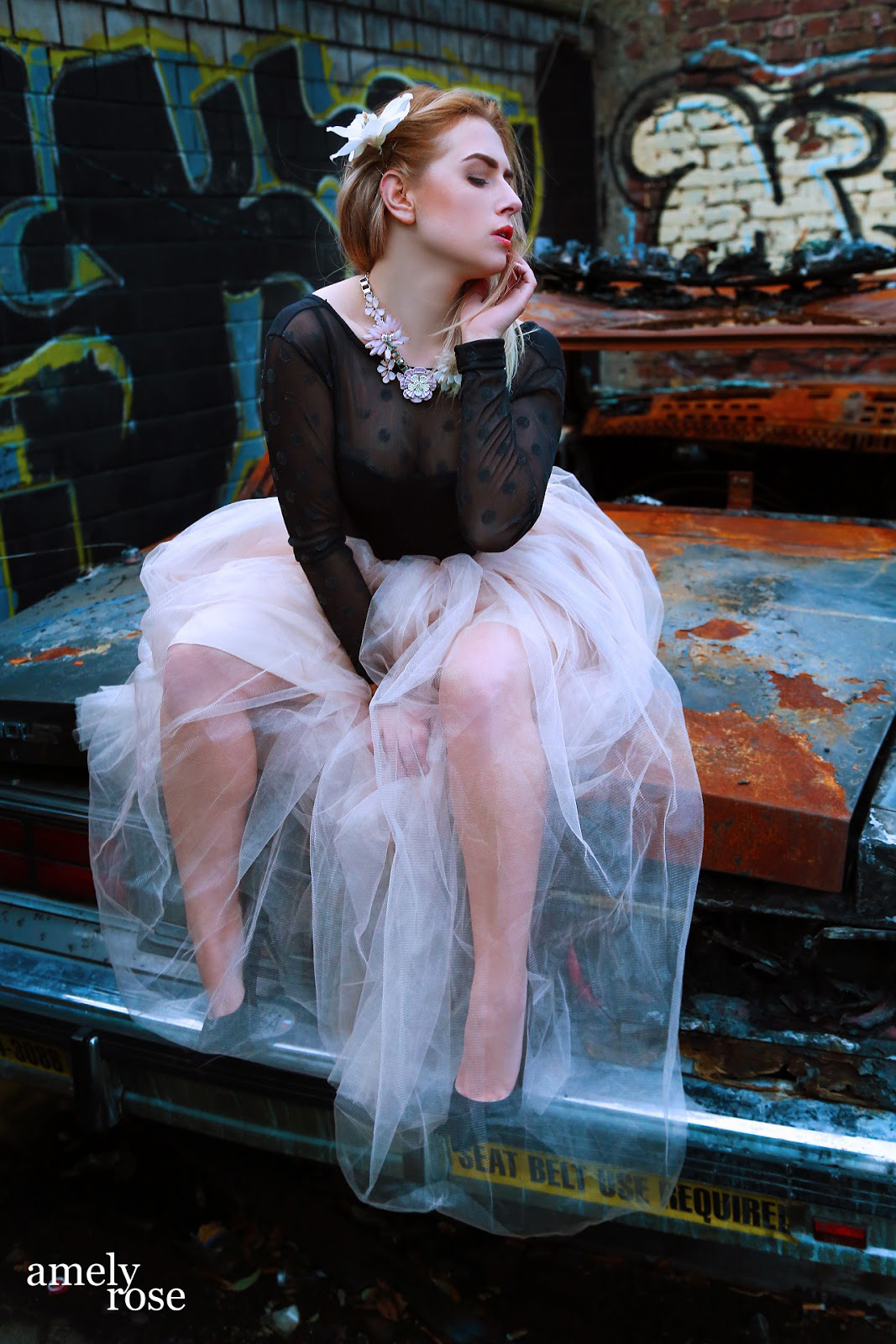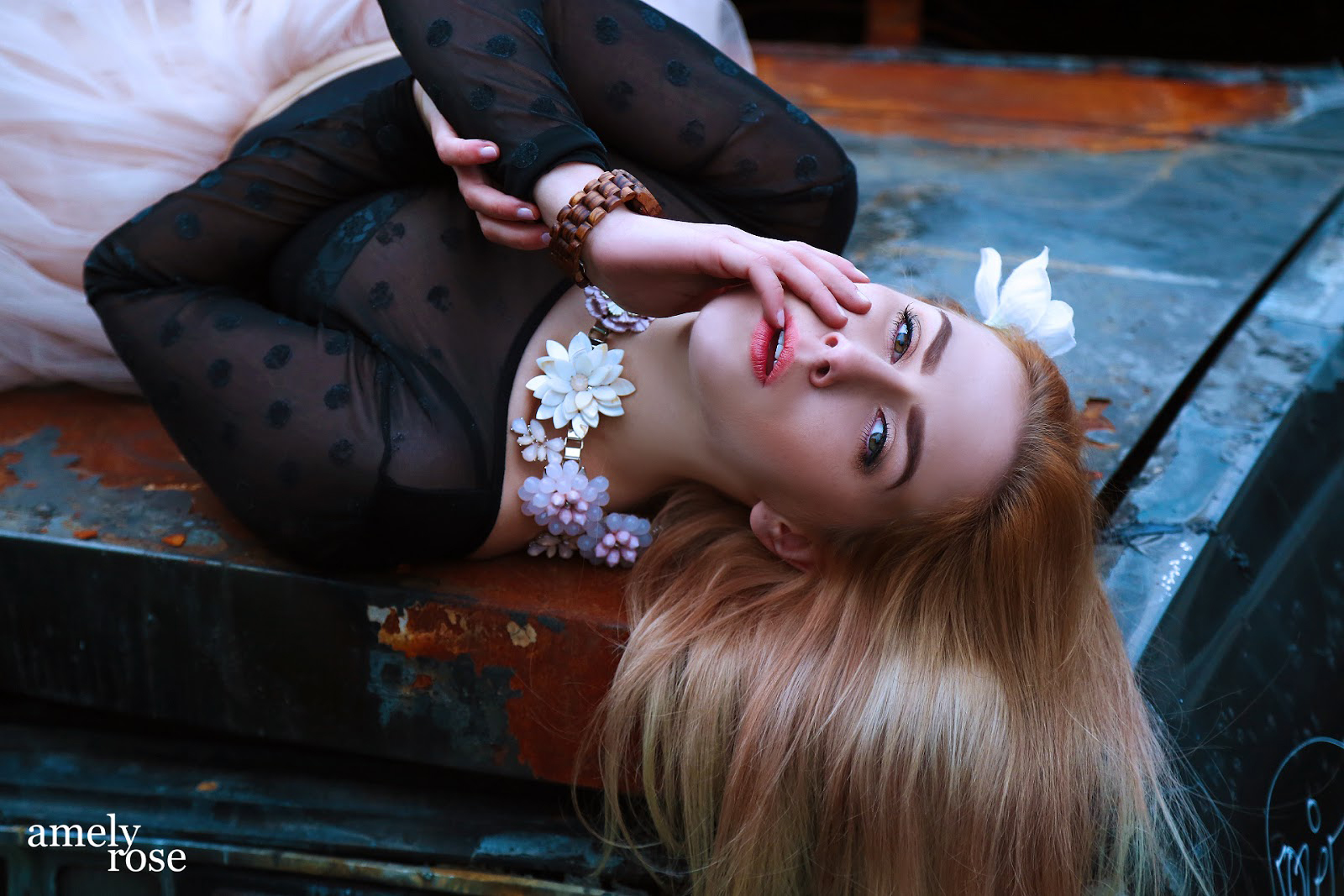 When we finally make it to the first location – a usually empty industrial area – it's packed with people. There are basically never flea markets in Cologne, never. Only, when I try to take photos. And even worse, my location is suddenly gone. Not there anymore…
While I'm cursing and madly changing my clothes in the car, the fat jelly is running around looking for a new location. And I can tell you, putting on a monster of tulle, while muttering every known curse word, all within a narrow car, comes pretty close to the work of an Escape Artist. After I got more or minder dressed, we RUN to the improvised location, because at this time of the year there's only about two hours of sun.
So we run, an activity that makes me struggle even in normal clothing. Every time this sporty motivation comes along, I have to wait five minutes until this fit passes, every time I crawl up the stairs to my apartment I'm almost suffocating. Physical training comes close to a near-death experience… and no, that's not taken in slow-motion, that's just how I run!
The location, a small junk yard, and I'm in love.
Sometimes even bad situations have something good to offer. And almost frozen to death, I am more than happy with how the pictures turned out.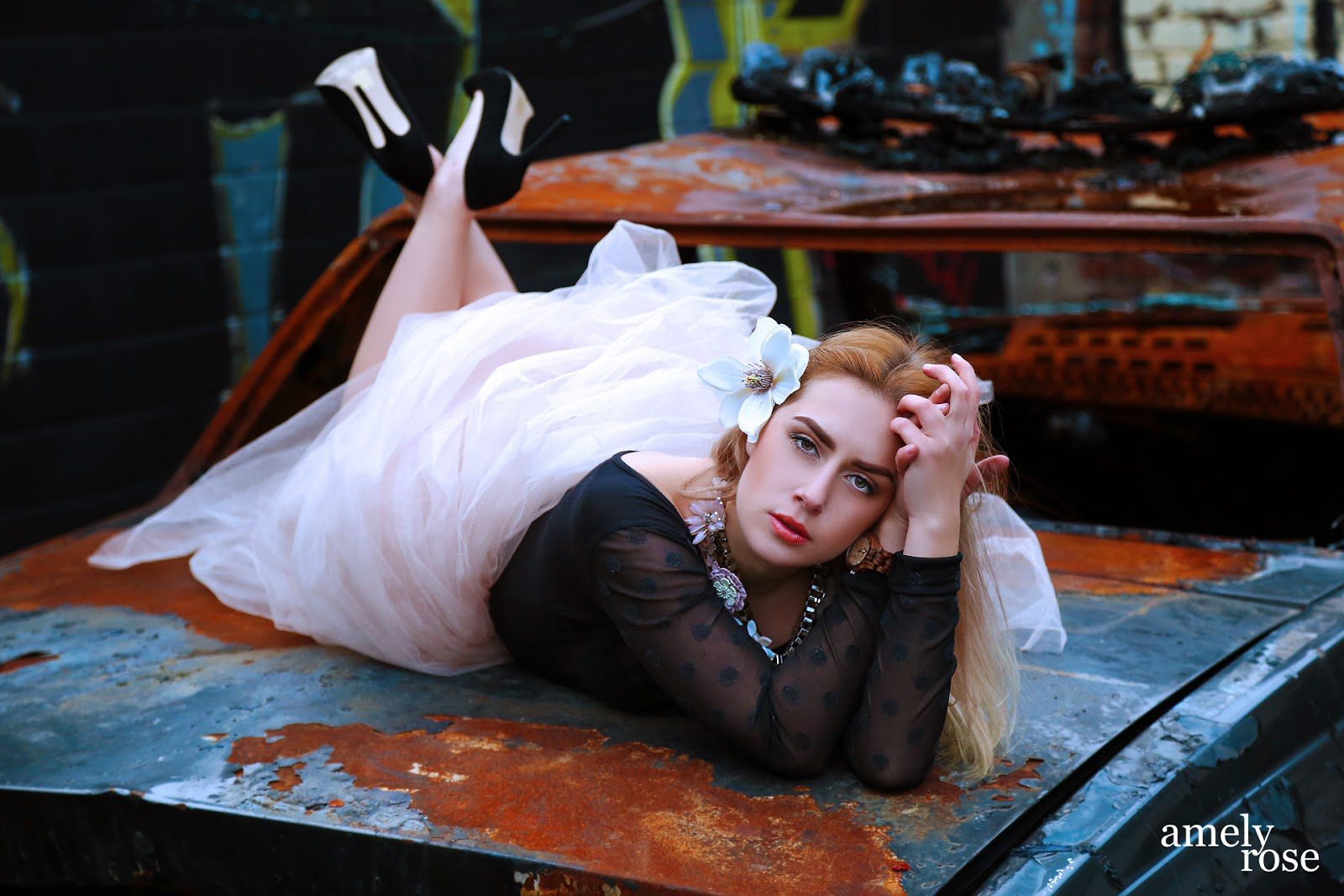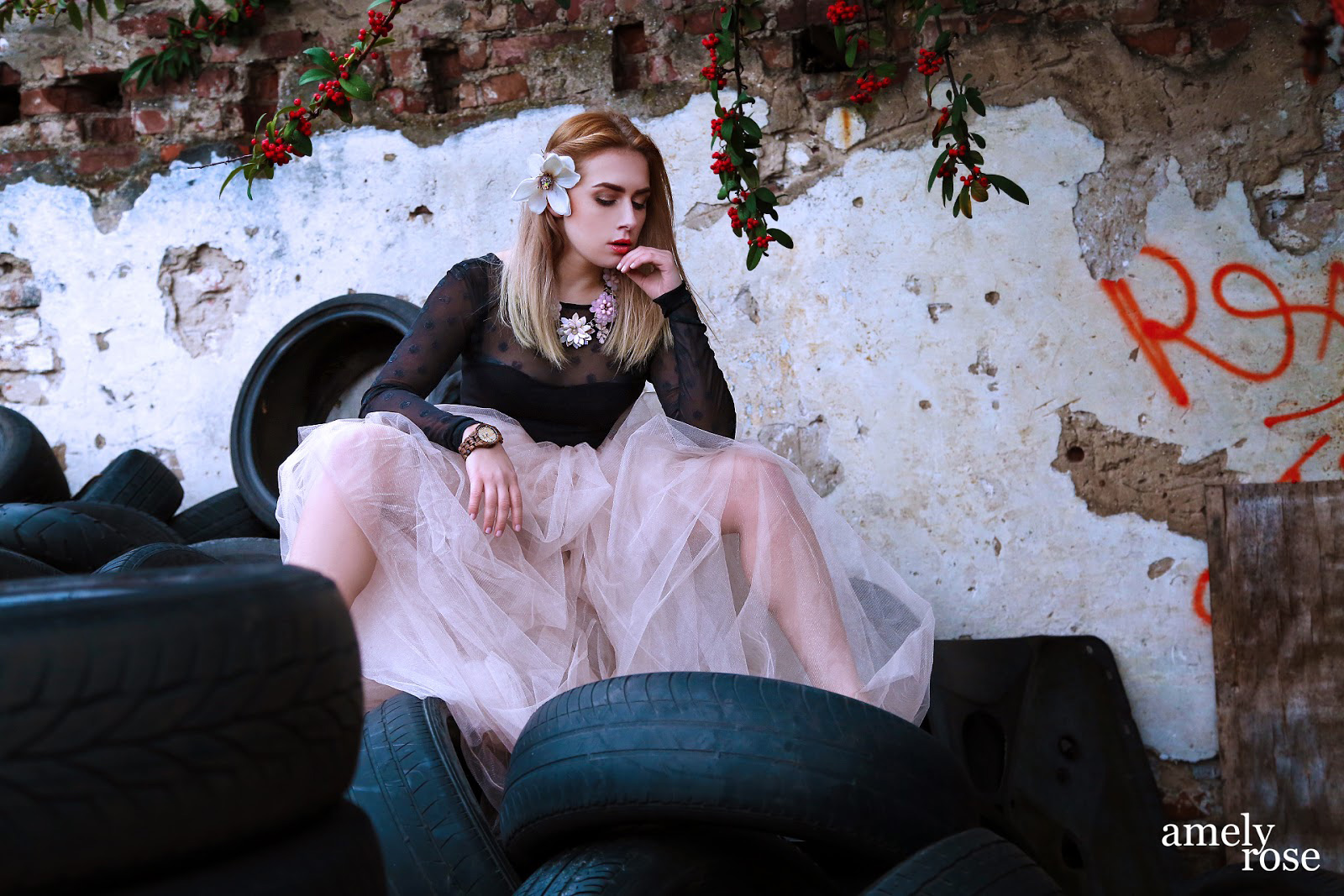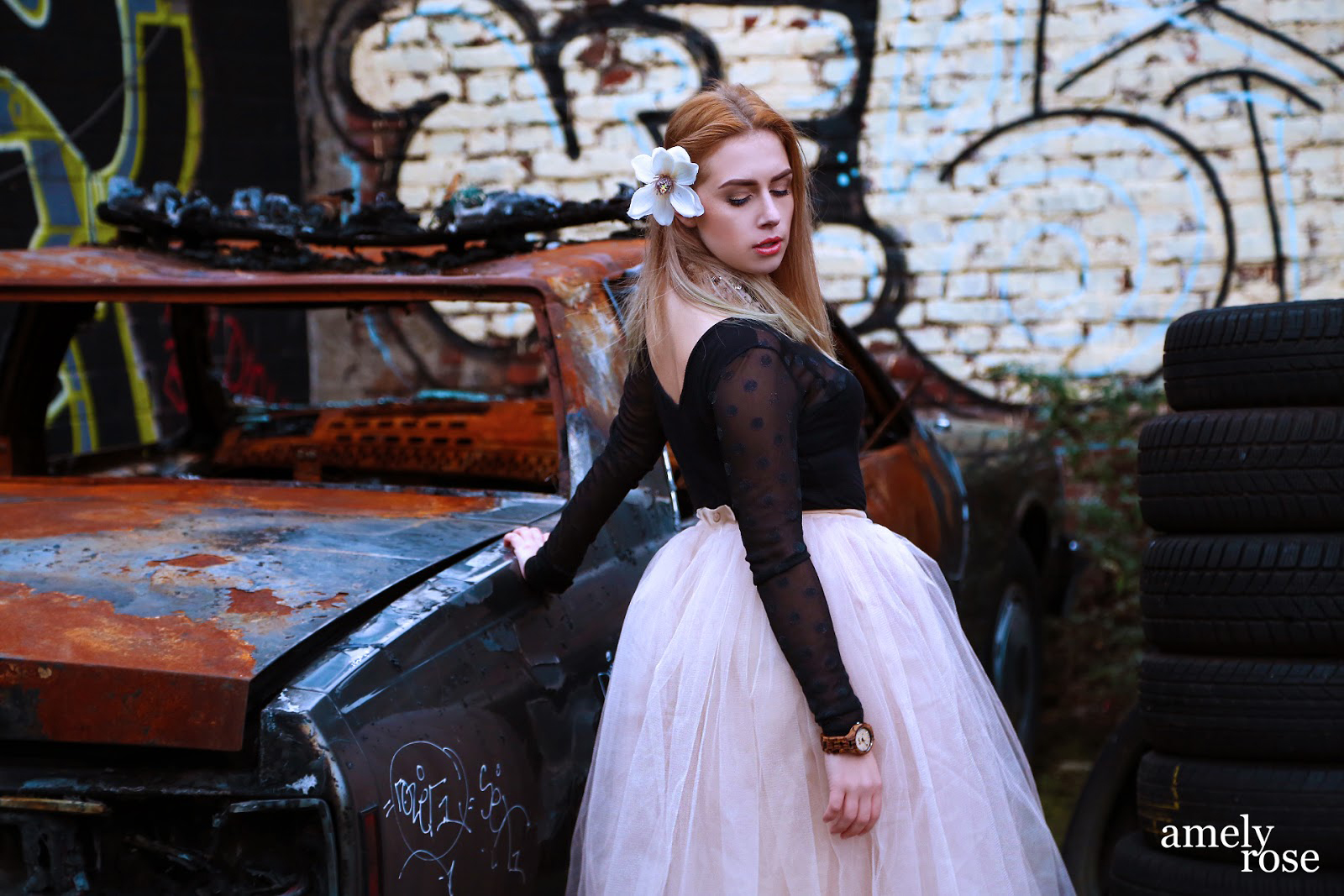 (Visited 406 times, 1 visits today)