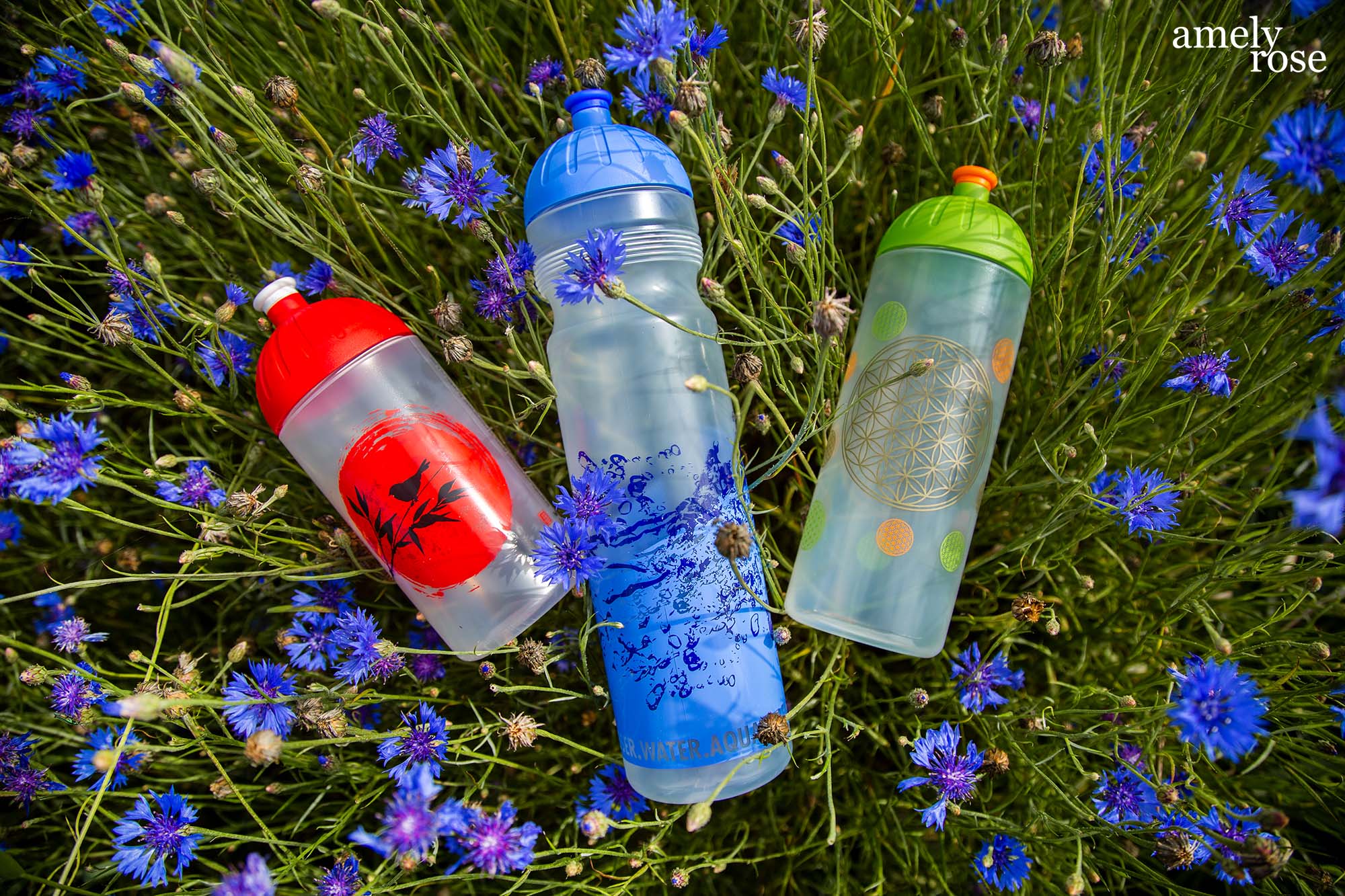 Petal Perspectives | healthy and fit through summer
This blogpost contains advertisment.
Right now there's nothing more beautiful than spending time outside and enjoying the sun. But even though you're lucky enough to have the time to be outside, there's the one or other summer must-have that makes everything work. A hat, sunscreen, sunglasses and a handy drinking bottle. Sounds like something you won't like spending your time on, so I'll go ahead and take care of it in this entry. Because I have to admit that the whole "stay hydrated" theme was like a thorn in my eye. Water isn't the lightest thing to carry around and depending on the bottle it gets even more uncomfortable. All I'm saying: city trips with a glass bottle that gets heavier with each step, a stressful day at uni and suddenly your bottle leaks, or you get lucky to have a pretty looking one that sucks to clean up – and ends up being used only once.
After many summers, I decided on Option B. Headaches and lack of concentration, because I didn't drink anything. Not the best alternative and you'll notice how important it was to tackle this topic. Besides endless beauty tips and food recommendations, I was searching hopelessly for the right solution to get hydrated through summer. At least we can drink ourselves healthy and slim with the proper detox drinks, prevent headaches and my highlight: if you drink enough water, you'll even prevent wrinkles and early skin aging.
So here's my beauty tip for summer: DRINK ENOUGH WATER!
For you, I started looking for the perfect drinking bottle all around. And I've found it. These models make daily drinking fashionable while being incredible handy. Sustainable, pollution-free and leak-safe – in three sizes and with amazing designs. Perfect for sports, uni, work, a city trip, a shopping spree and most of all – for big and small.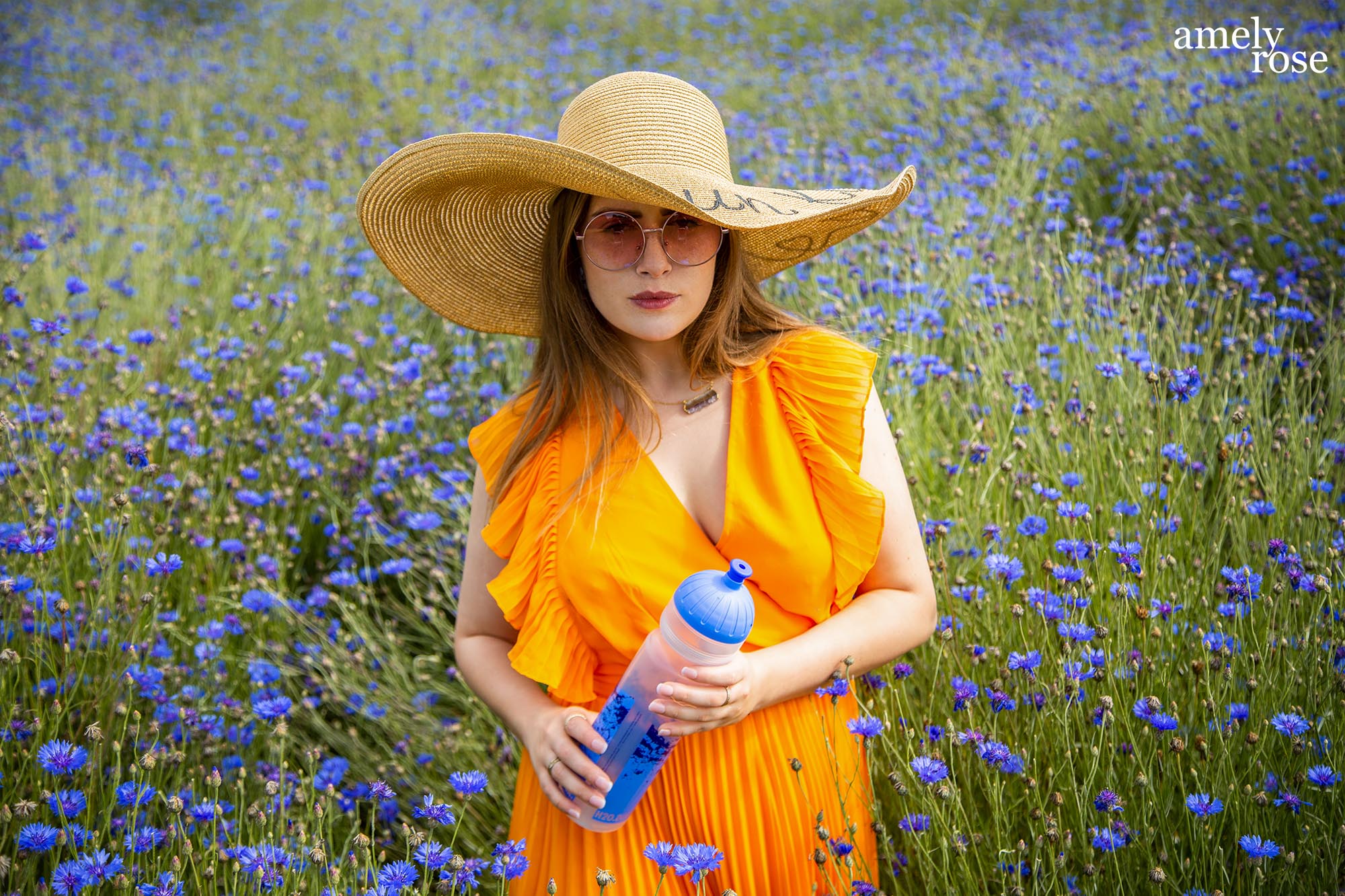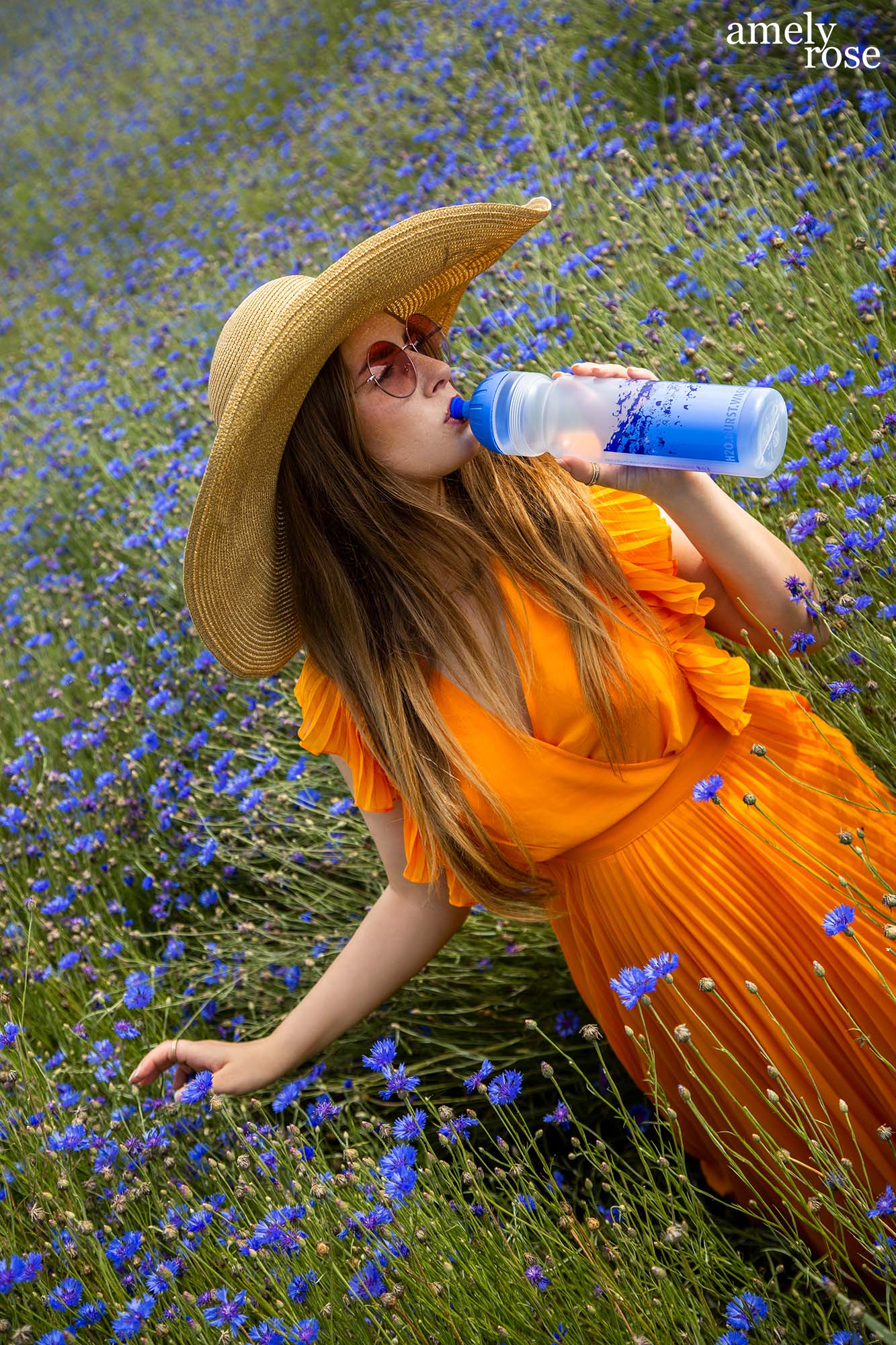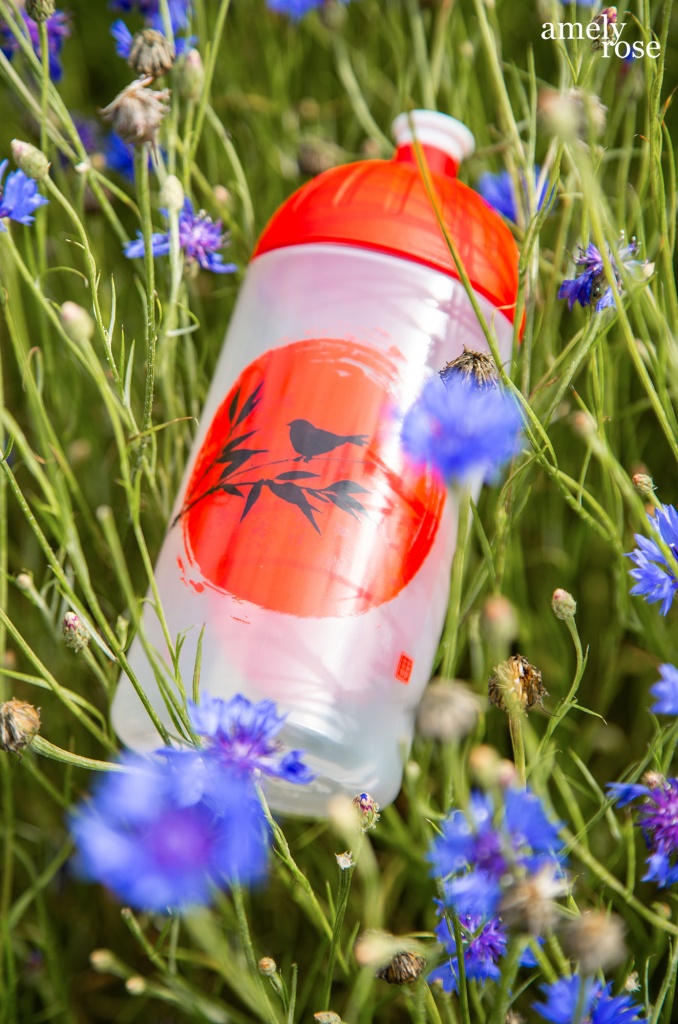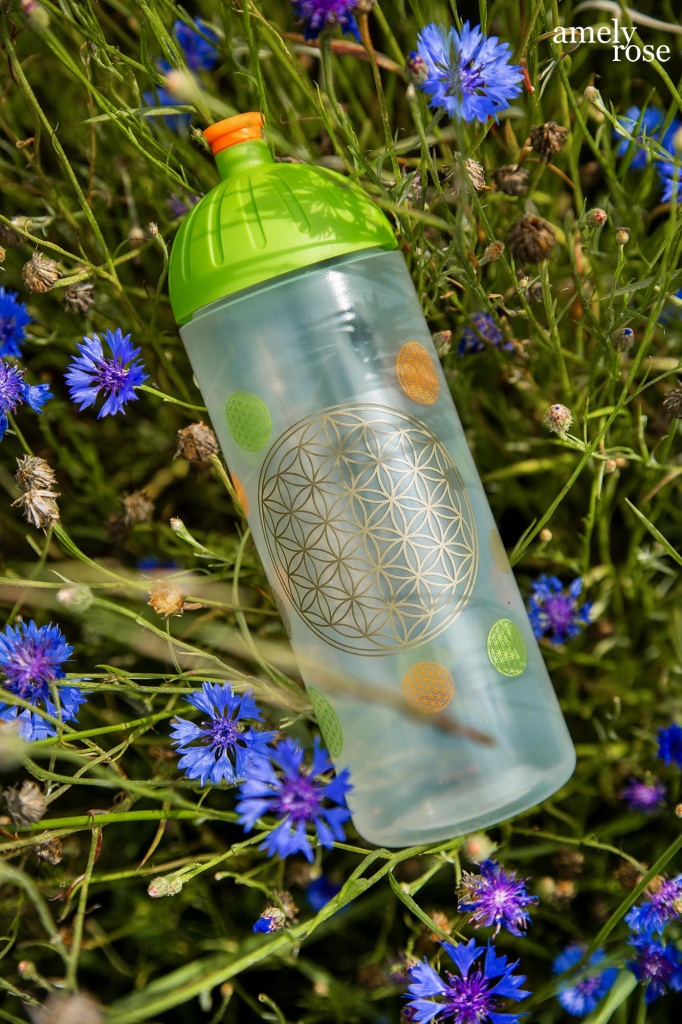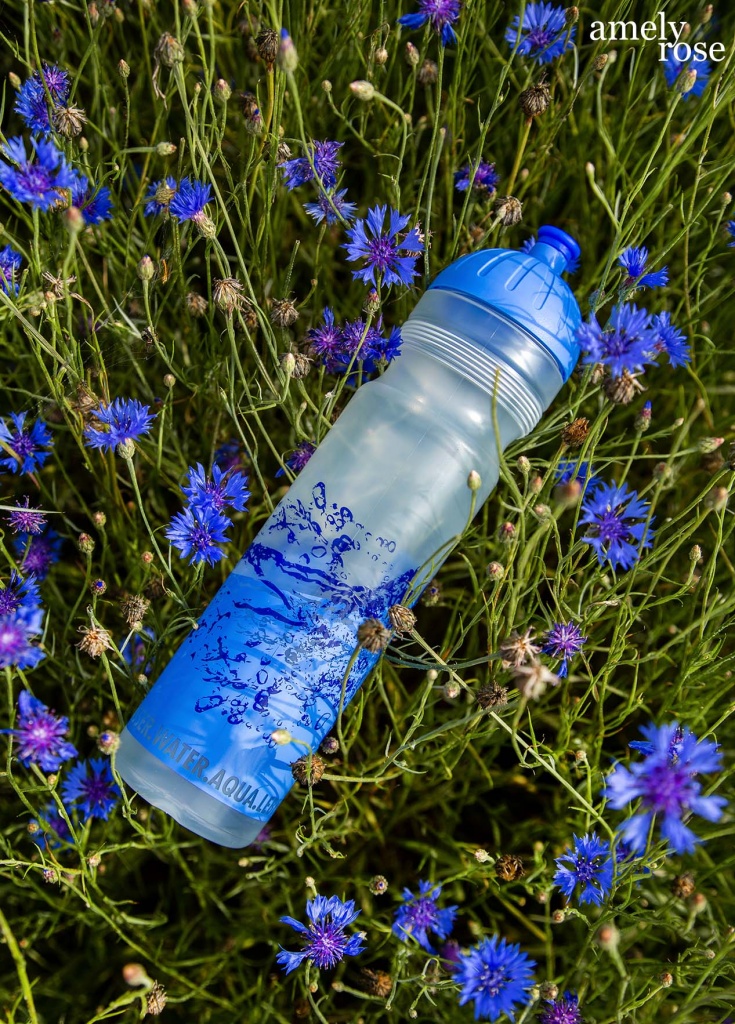 The sustainable drinking bottle
You'll be drinking with a good conscious, because ISYbe have developed wonderful, sustainable drinking bottles. The soft case makes it nice to hold without adding any additional weight. Perfect for on the go. Plus, they don't smell a bit like plastic, so you don't even need to worry about that.
You'll get the bottles in three sizes: 0,5l; 0,7l and 1,0l. This fact alone makes me love it even more, because I can decide individually how much water I want to carry and can be prepared for anything. A whole day outside or for fitness (they even fit perfectly in the common bike mounts)? You'd better go with the big one. If you just need to run some errands, it's nicer to have a smaller option. So you won't waste any space in your purse.
One of the greatest perks: ALL drinking bottles are absolutely free from pollution, and absolutely leak proof. Plus, the bottles also work well with hot beverages (up to 100°C). So they can be more than your summer must have – they'll be just as great for autumn and winter. On the chemical side: they are pollution free and without softeners, or Bisphenol (BPA). You can also safely put them in the dishwasher! Top!
But what I like most is the huge range. It doesn't matter if you want a playful design, or something simple in a high-quality, classic look. There's something for everyone. Convince yourself from the diversity for e.g the 0,5l bottles HERE.
I decided on these two models: The smallest (0,5l) version is decorated with a bird in front of a red dot. It's so pretty and reminds me of warm summer days with one-of-a-kind sunsets. You can get it for 11€ HERE.
I also fell in love with the "Flower of Life"-motive and if you follow me on Instagram @amely_rose (and carefully watch my stories), you might have notices that I've used this one all around my place and in my everyday life. And now it's on my 0,7l drinking bottle. I love the friendly greens, combined with the calming motive of the flower of life. Symbols and meanings are a true eye catcher, not just the people that are searching for their inner middle. You can get this bottle for around 12€ HERE.
Last but not least, the top seller in the online store. The water as the elixir of life. My 1,0l bottle is – typically for water – completely blue. I love the shades of blue in the lid, and it's this love to detail that makes the products even more precious for me. In addition, a dynamic water-design decorates the lower part of the bottle, making it look fancy and high-grade. My secret favorite. Get this drinking bottle for 13€ HERE.
I hope my unusual tip was to your liking and you'll learn to love these bottles as much as I do – while hydrating you well. Feel free to tell me which design is your favorite, but even I had problems deciding on which I liked best, since every single one of them is unique and beautiful.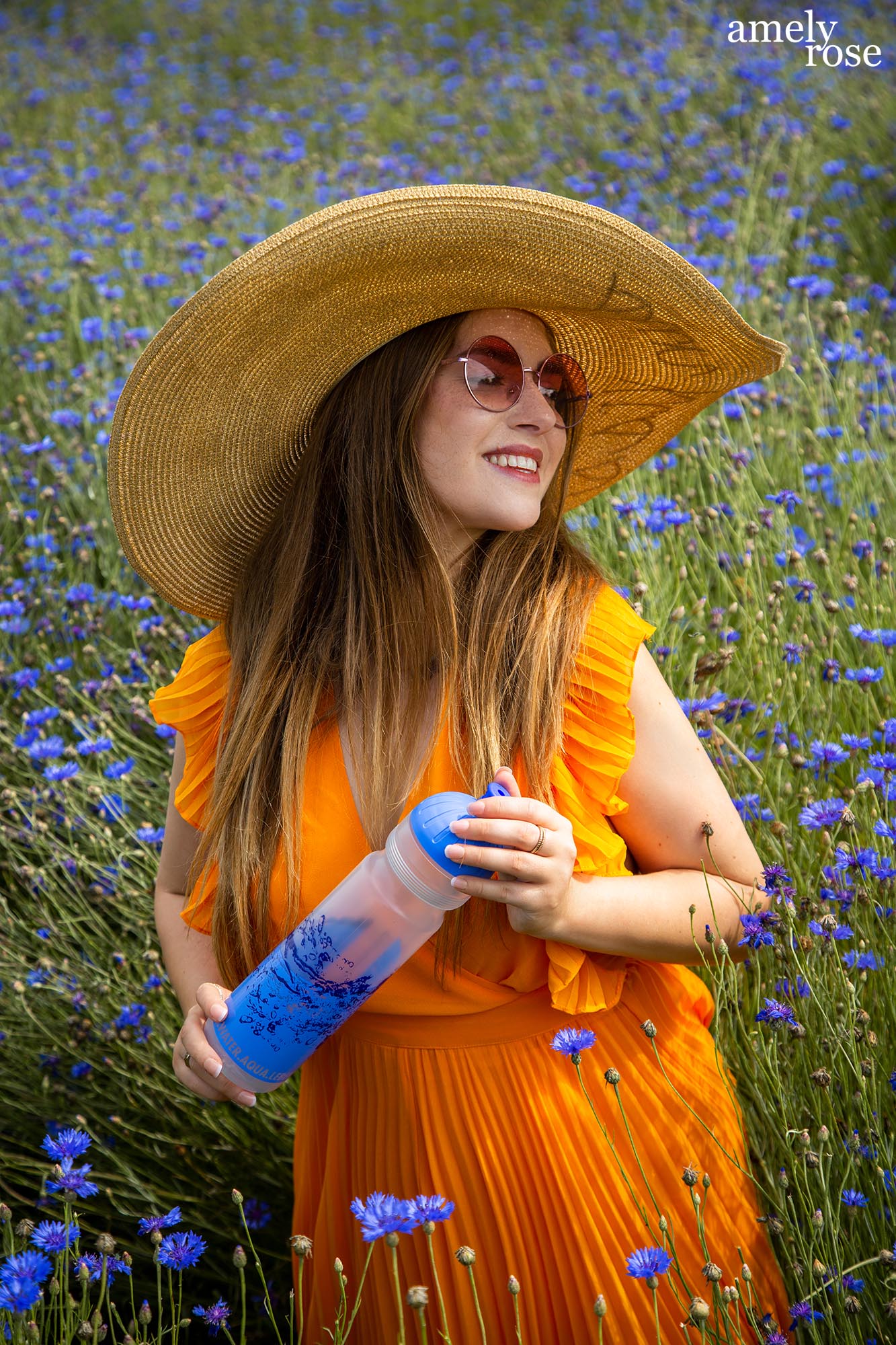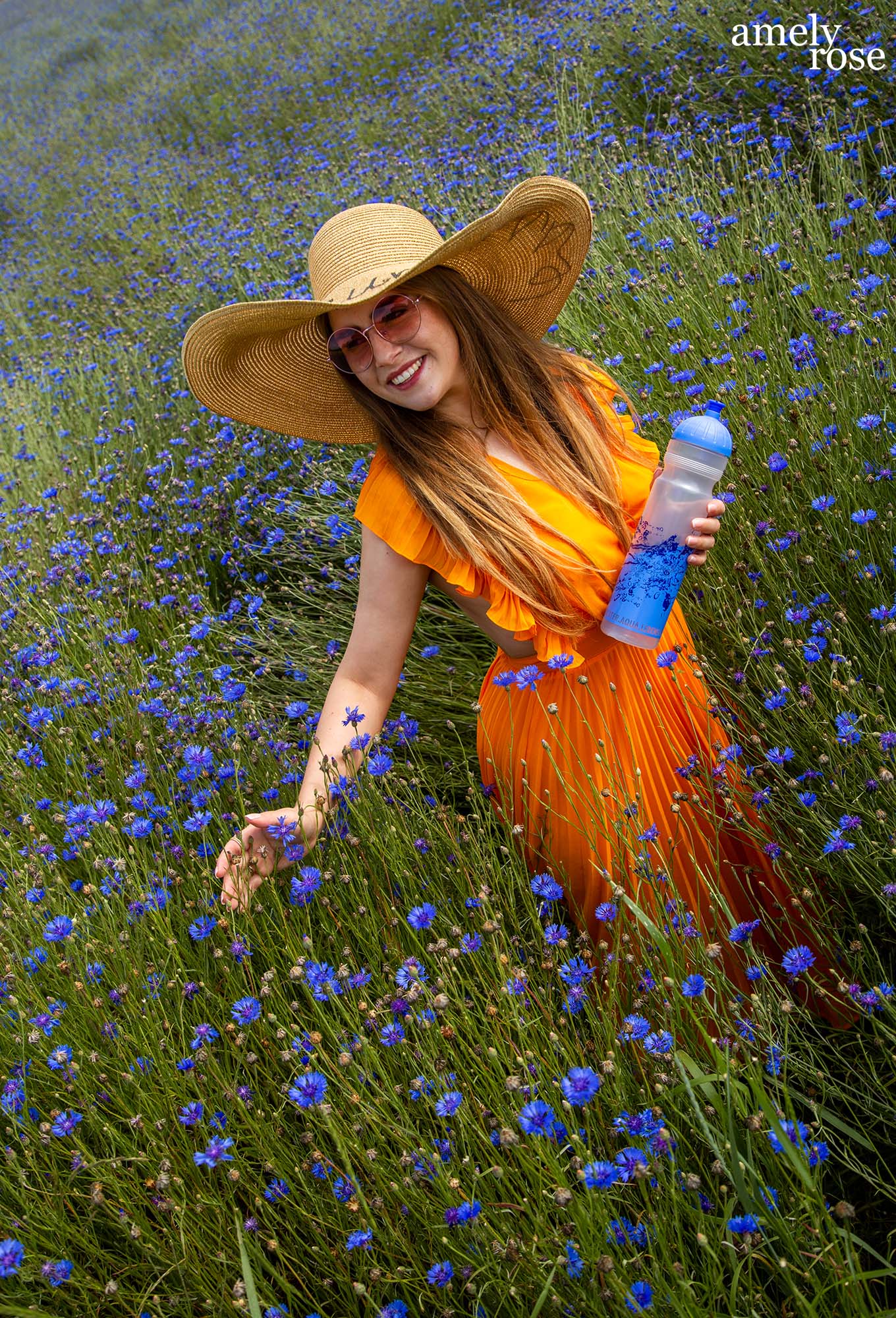 (Visited 255 times, 1 visits today)