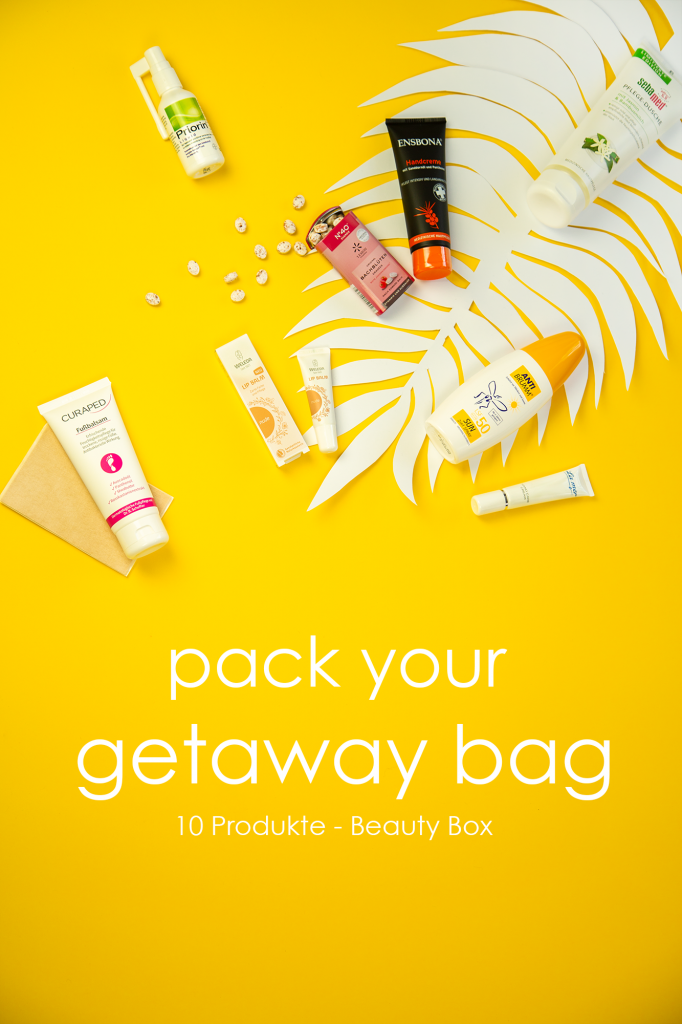 Beauty-Box – there's summer inside
This entry contains advertisement.
It's half time! Almost six more months and it's Christmas again. Good, I get that the current temperatures don't really spread the Christmas spirit around. But I miss unwrapping things and the surprises that come with it. And thanks to Medikamente-Per-Klick, I managed to combine both. Today, I'll show you the new Beauty-Boy. I promise, it has summer inside. And makes so much fun to unwrap.
Medikamente-per-Klick is a delivery pharmacy with a huge range. And even though I appreciate the advice of my local pharmacy, it can be hard to suit their opening hours to your everyday life. So no matter if with a recipe or the spontaneous stock-up of your travel meds, I have to admit that I prefer doing that without stress, and without realizing at home that I've missed something, resulting in another annoyed trip during lunch-break. And let's all be honest, we all had THAT ONE recipe we didn't really want to gather in public. Because no matter how much distance other customers keep, it doesn't give you the best feeling about buying certain things or having to get your pharmacists advice on it. Then they put said product on the counter, and I might be the only one, but why are all the uncomfortable things wrapped in signal colors? Long story short: I like discretion when I fill up my meds. And now I can do it online, without sweat pearls on my forehead!
And no need to worry, there is the same advice of competent pharmacists (you'll find more on this on the website). Plus, shipping is free if you spend more than 10€ and the prices in general are more than good. I really like that there's a whole section for animal care, with an impressive range, for all kinds of animals. So for the regular worm-treatment of my free running cat, I won't have to leave all my money at the vet. And you should regularly stock up on whatever your beloved 4-legged-pal (or more or less legs, hooves, etc) might need, in case of emergencies.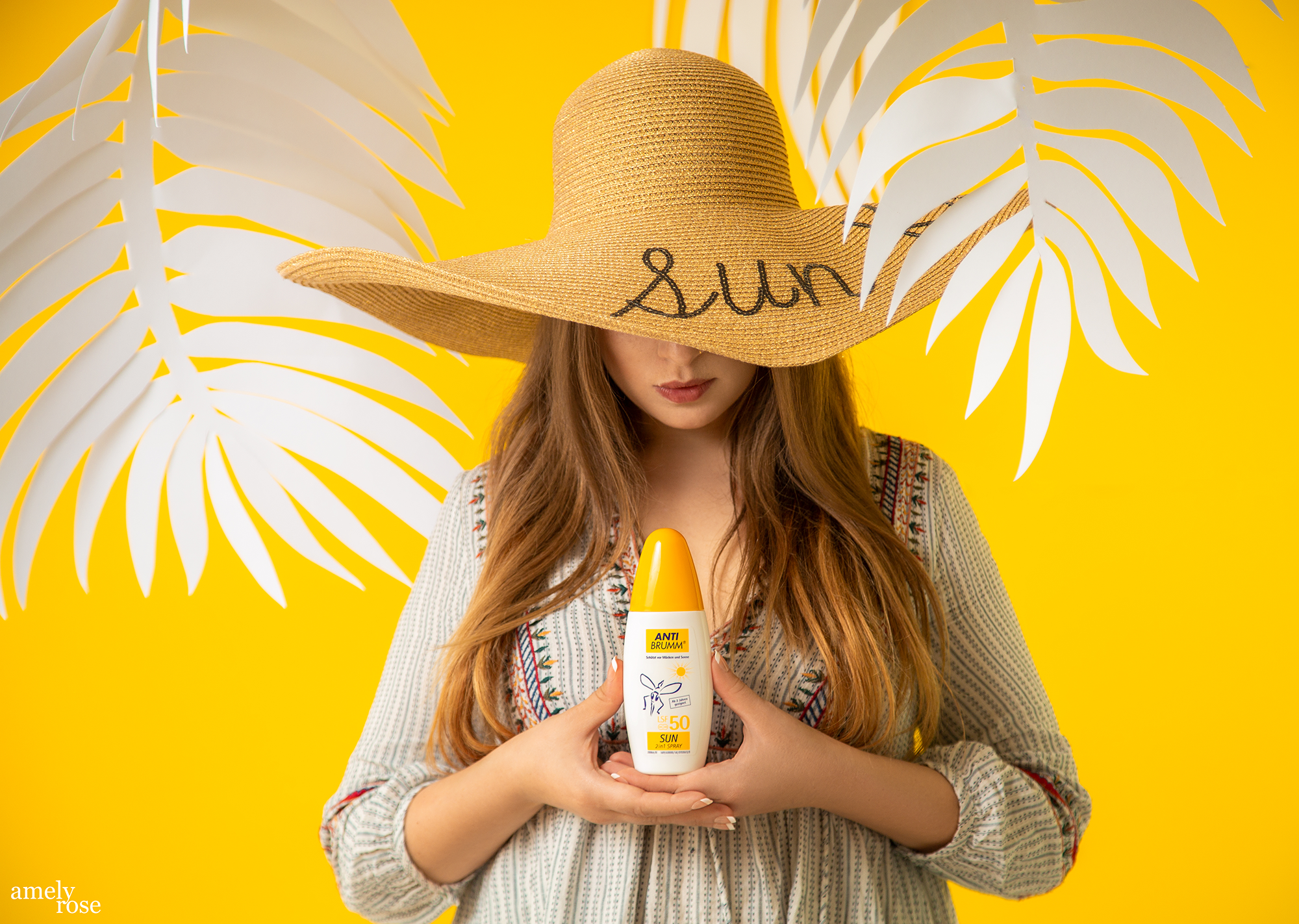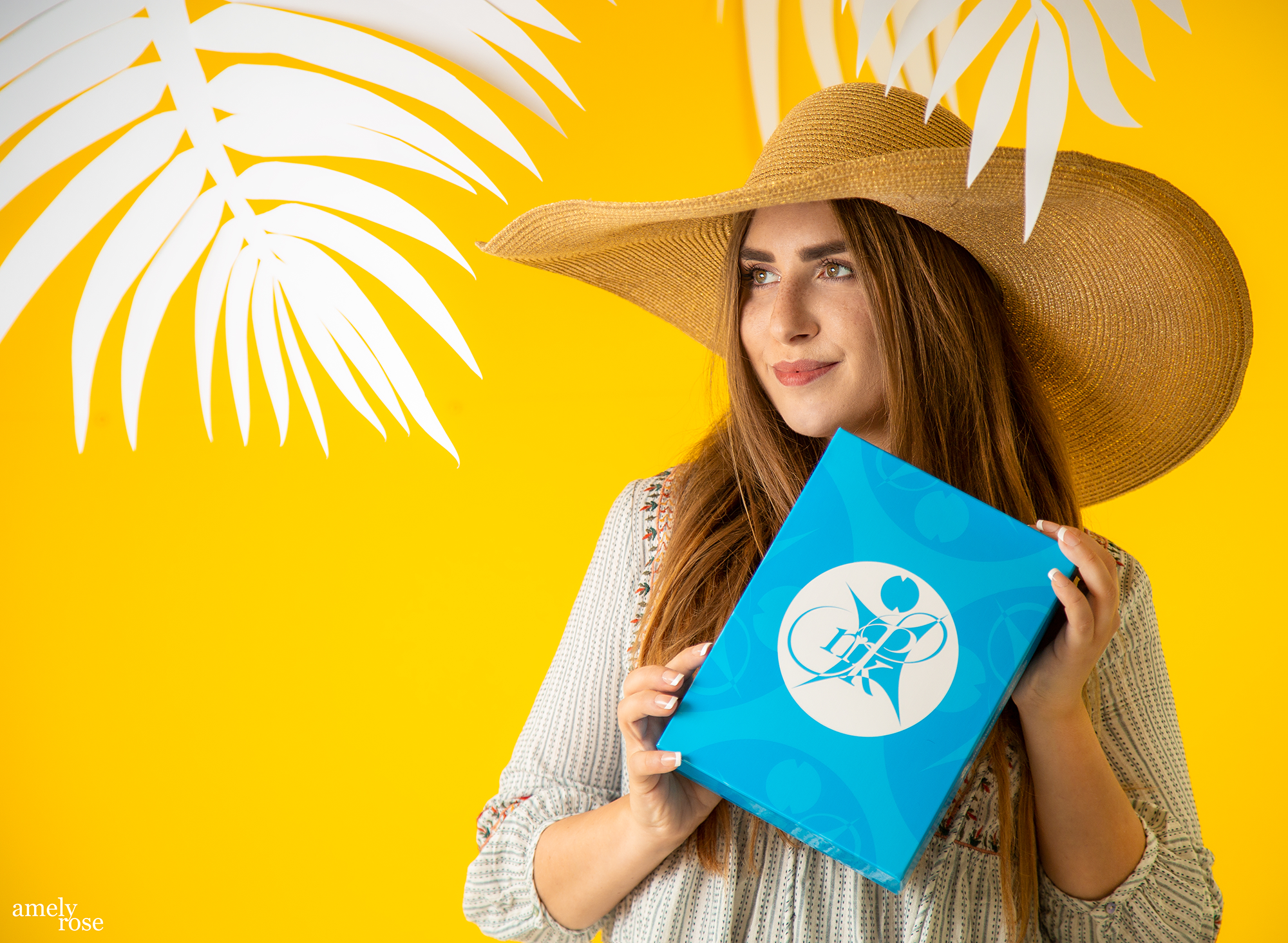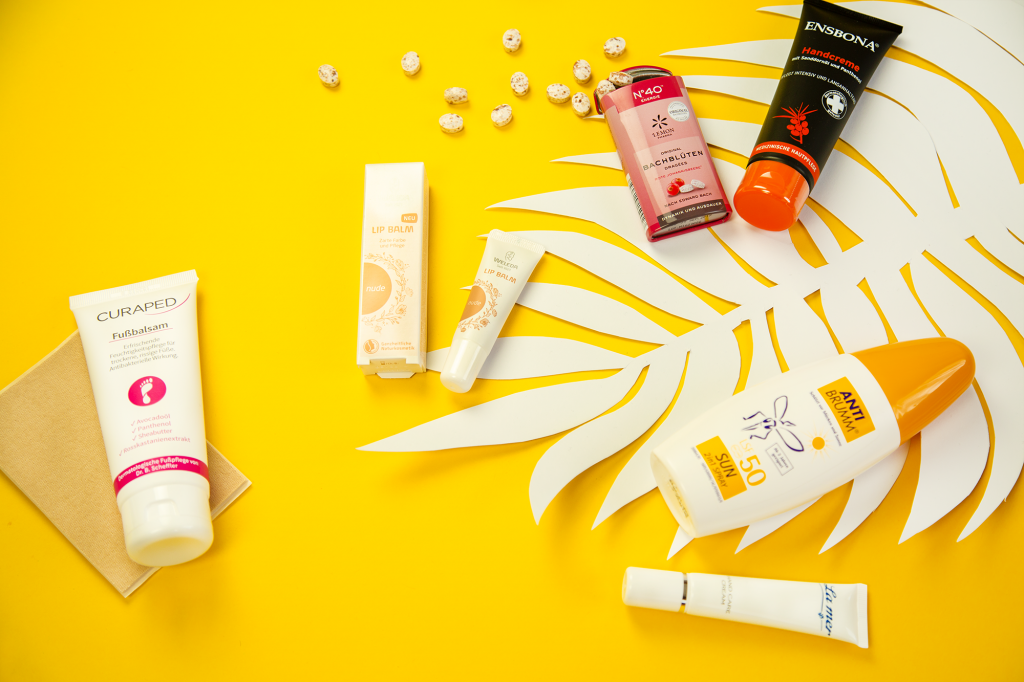 Beauty-Box – there's summer inside
I'll show you the beauty boy, that's released in June. It's a great mix of care, summer and travel product. An all-around feel-good package basically. You can find an unboxing on my Instagram @amely_rose, in my stories or highlights, so you can always join me unbox this beauty.
You'll get this wonderful box in a modern, simple design, containing 10 products. If you like the box, you can order it HERE. Of course. You'll find each item individually in the online store. Take a look!
This is what's inside:
* Sebamed shower lotion with jasmine and bamboo milk | 250ml
* Weleda Lip Balm Nude | 10ml
* Priorin Liquid | 50ml
* ENSBONA hand lotion with sea buckthorn oil and panthenol | 75ml
* Anti Buzz SUN 2 in1 Spray sunscreen LSF 50 | 150ml
* Bachblüten No.40 Energy Dragees by Dr. Bach | 21g
* Scholl Pressure Spots Plasters extra soft | 1 piece
* Curaped foot balm | 100ml
* La Mer Flexible Body&Bath hand lotion with perfume | 75ml
* For you sleep well Yoghurt Drink Cherry Powder | 391g
To me, this is a great box with amazing products, perfectly suited for warm days. No matter if you stay at home or go on holiday.
The sebamed shower lotion smells incredibly fresh and is perfect for that relaxation after a long day. It supports the natural protection layer of your skin and prevents it from drying out. One of my highlights is the Weleda Lip Balm in a soft nude color. I love the subtleness because I prefer wearing less make up in summer anyways. This way I can take care of my skin without weighing it down. Plus everyone tends to forget to protect your lips from the sun. Sunscreen for sure, but don't forget your lips! So this is my tip for a hint of color, long lasting glow and ideal care. I've heard a lot about Priorin and now I can finally test it out myself. The liquid is great for full and strong hair, and not just for summer a must-have. I'll keep you updated in my instastories about the products, so stay tuned! Everyone should have a good hand lotion in their purse, so I'm very happy about the high quality ENSBONA one. It smells beautiful and is great for the skin. At the same time, it doesn't sit on your skin and gets absorbed quickly. The ideal care for on the go. Top! Anti Buzz – My life saver on holiday and now at home. I don't think I need to say much about this, we all suffer together from bugs and bites. I appreciate the 2in1 solution, providing protection from the sun and the bugs at the same time. A must for the travel pharmacy.
I LOVE Bachblüten, but I currently only use them for my cat (You can watch a Youtube Video with him HERE). This one was actually my first own experience with the Dragees and I have to say, I love these as well. They taste fruity and are super delicious. A sweet highlight in a beauty-box, the team of Medikamente-Per-Klick truly thought of it all.
Same counts for the Scholl Pressure spot plaster. I always forget to bring some when I'm on a trip. No matter when you're around, exploring new cities and countries, or for example the soon-to-be Fashion Week – these plasters will provide comfort all time of day. Then, there's another foot loving product, the Curaped Foot Balm. Great for summer, where your feet like to look nice in open shoes, too. Plus it makes your feet feel refreshed as well – perfect with the hot temperatures around. Additionally there's another high-quality hand lotion by La Mer. I knew this brand already, because my cosmetician is in love with their products. I'm so happy to own one of them myself now.
Last but not least, the sleep well drink. I will try this one out in the next days and let you know, but I already think it's a great idea. Especially after busy travels or burning hot days, I find it difficult to find rest at night and to relax. A proper sleep would be amazing, so I hope this helps.
All in all, I think this box is great. Of course, I have my personal highlight, but I think that many of them need the right point in time to shine. They all have a situation to be perfect for. The plaster might not be the sexiest thing or on top of my wish list, but it can be an absolute life saver. Thank you, dear Medikamente-Per-Klick-Team for this well conceptualized box!
If you liked the box, you can order it HERE. Or just take a look at each item individually and all the other great things the store has to offer.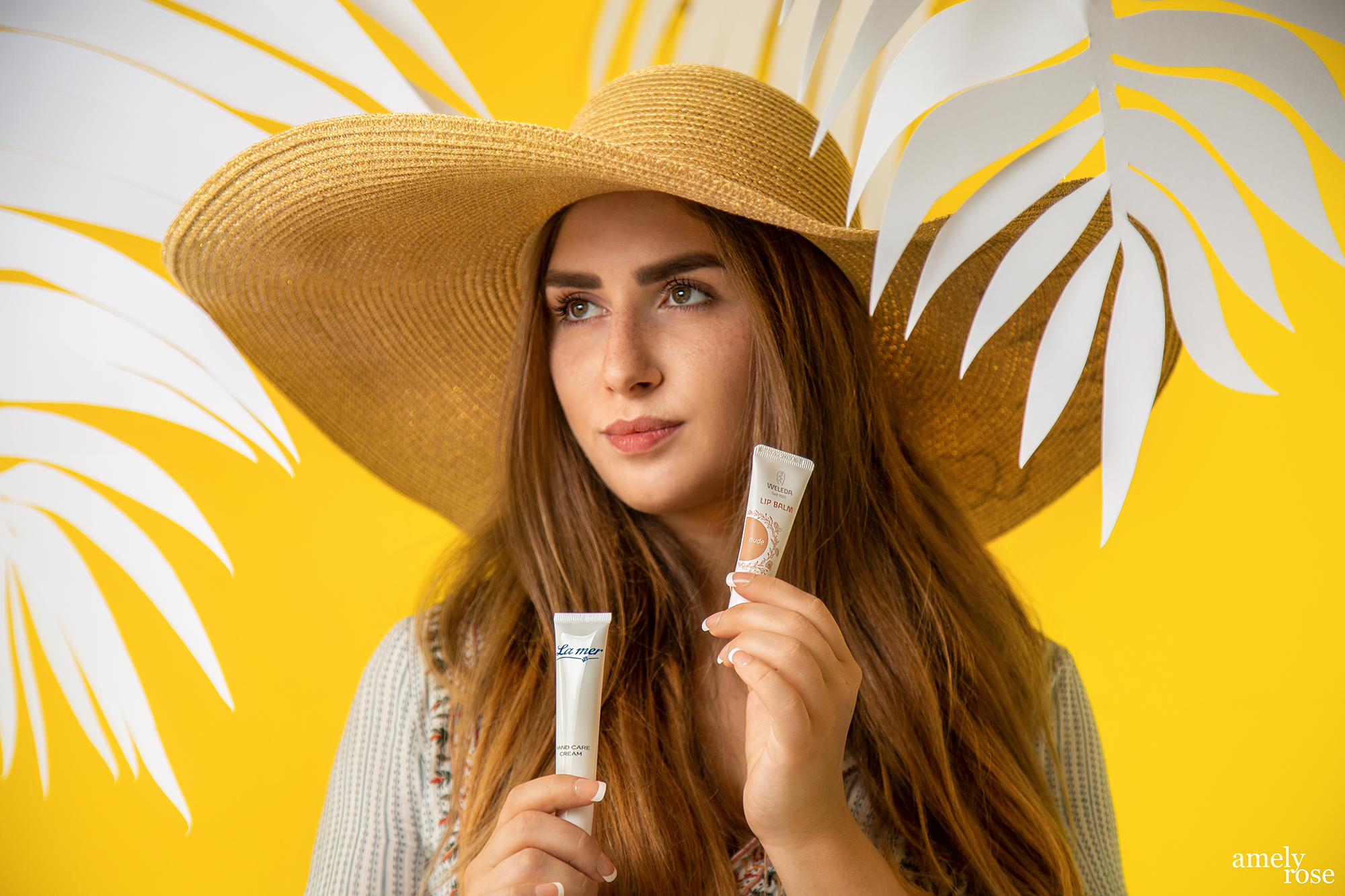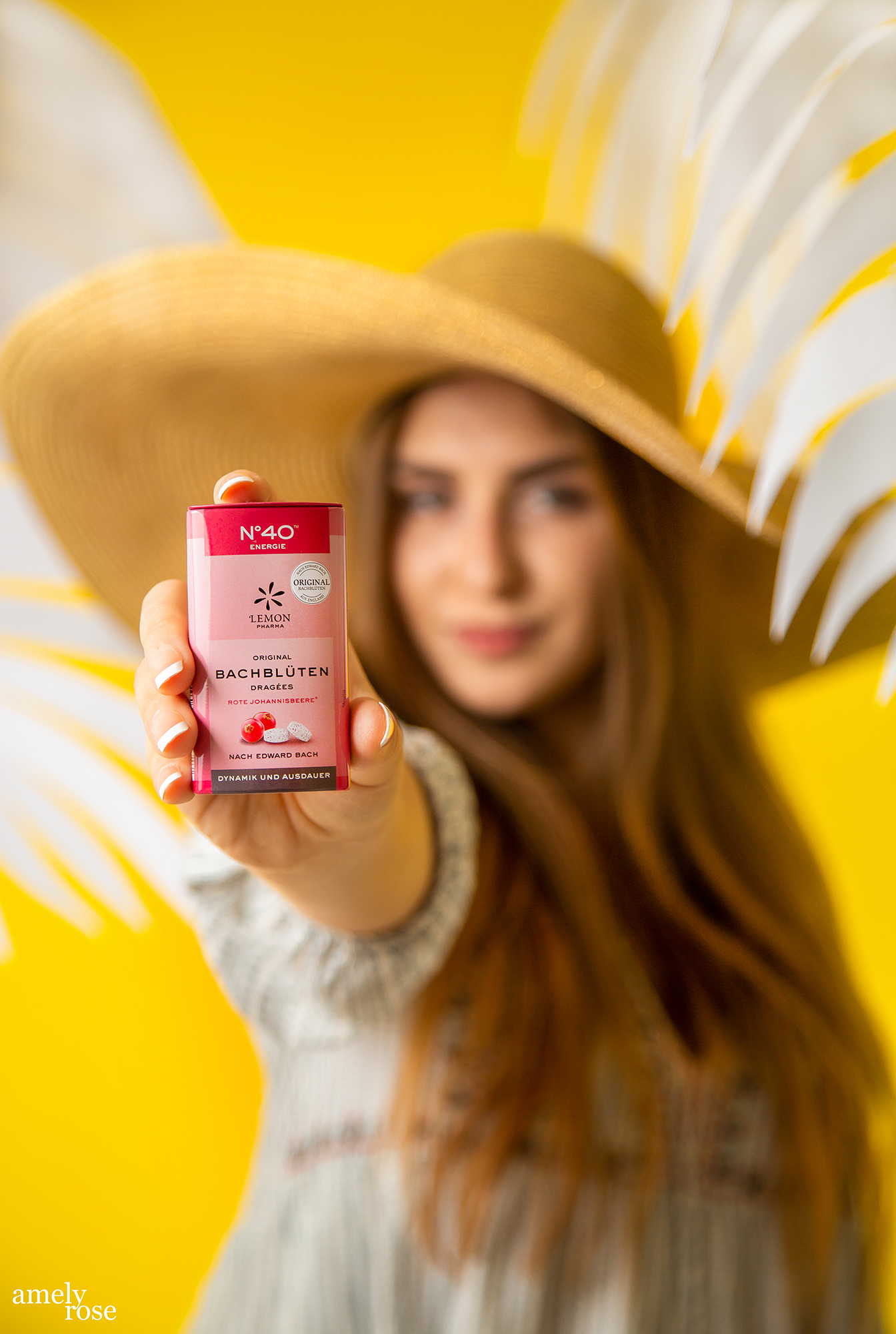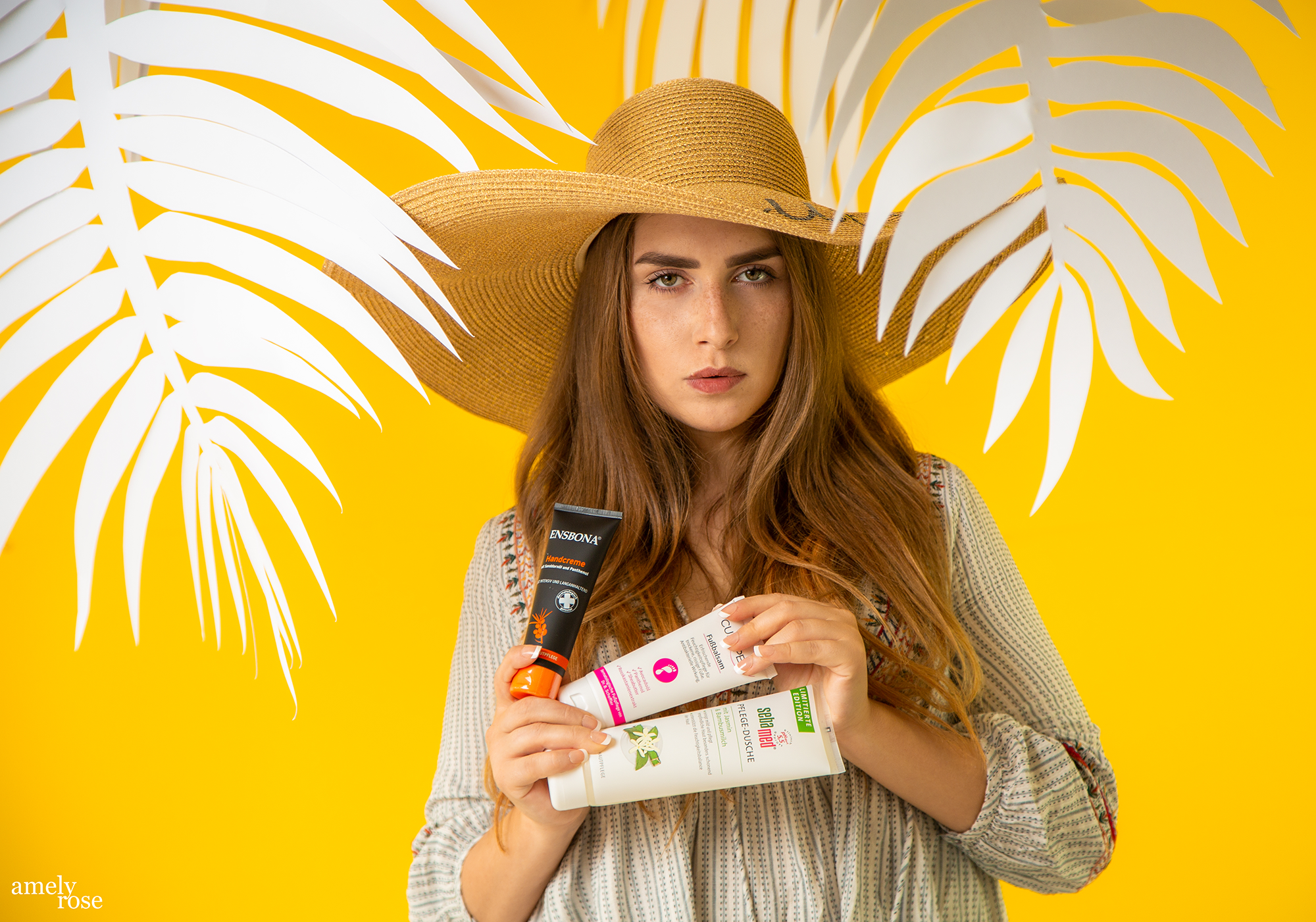 (Visited 220 times, 1 visits today)