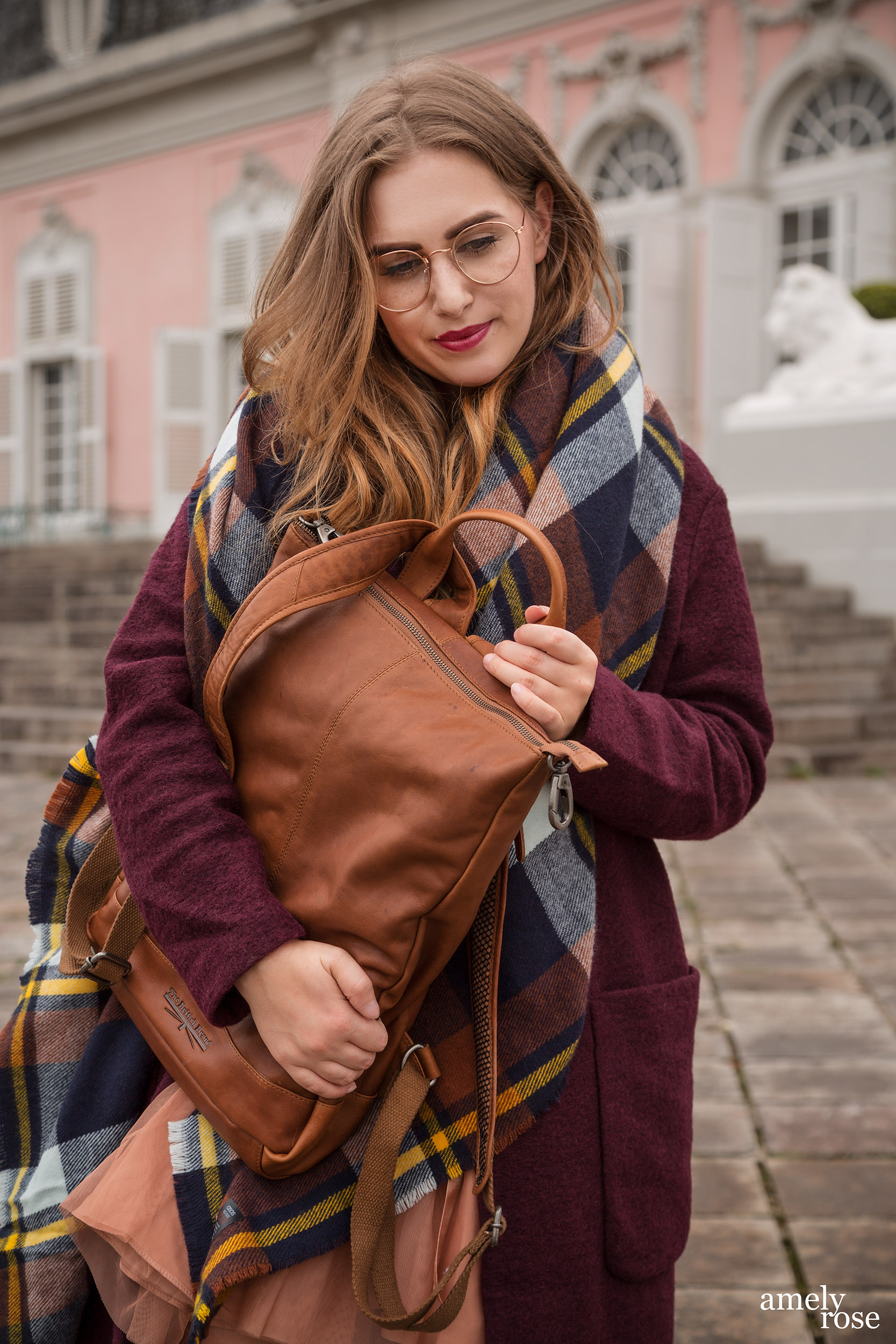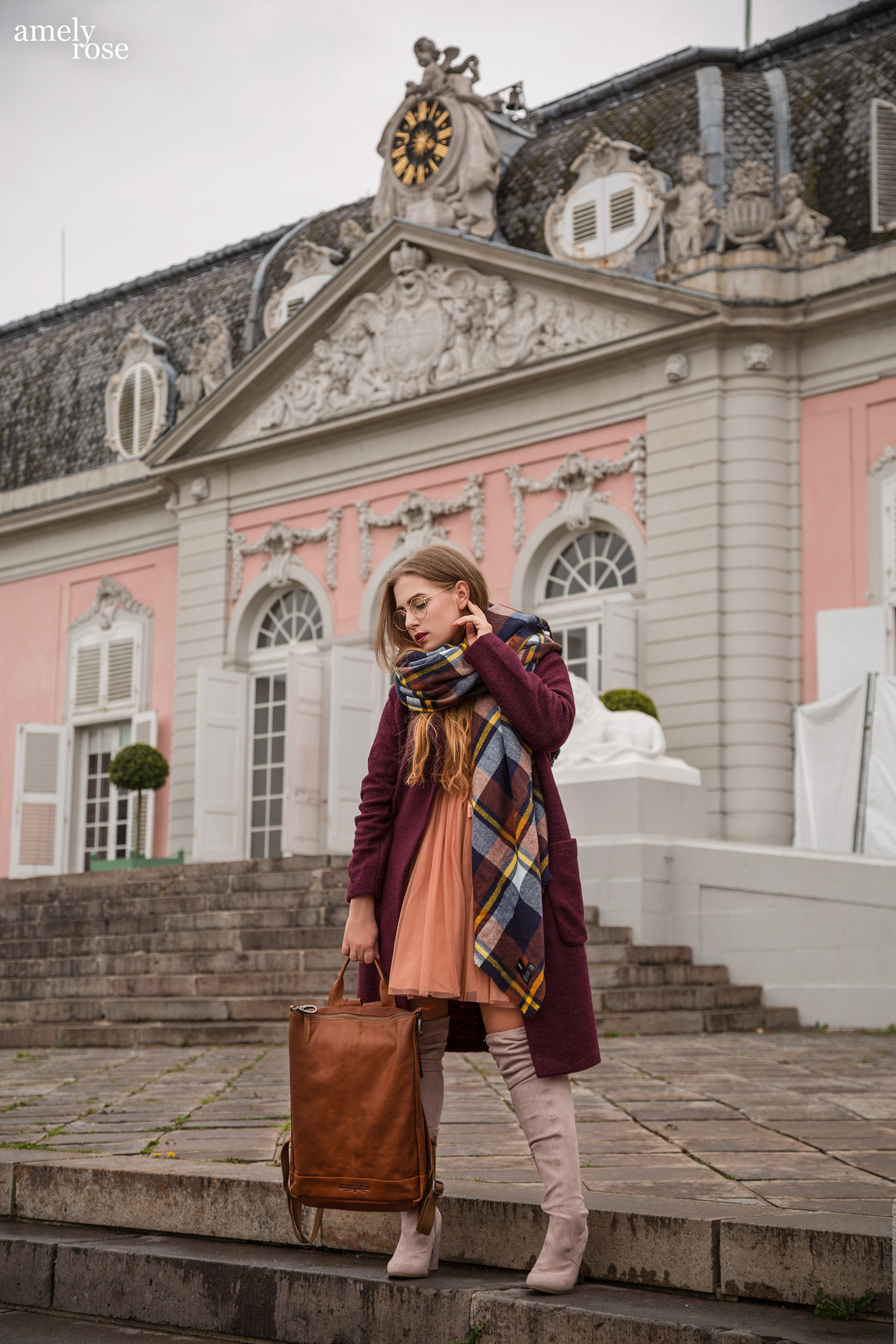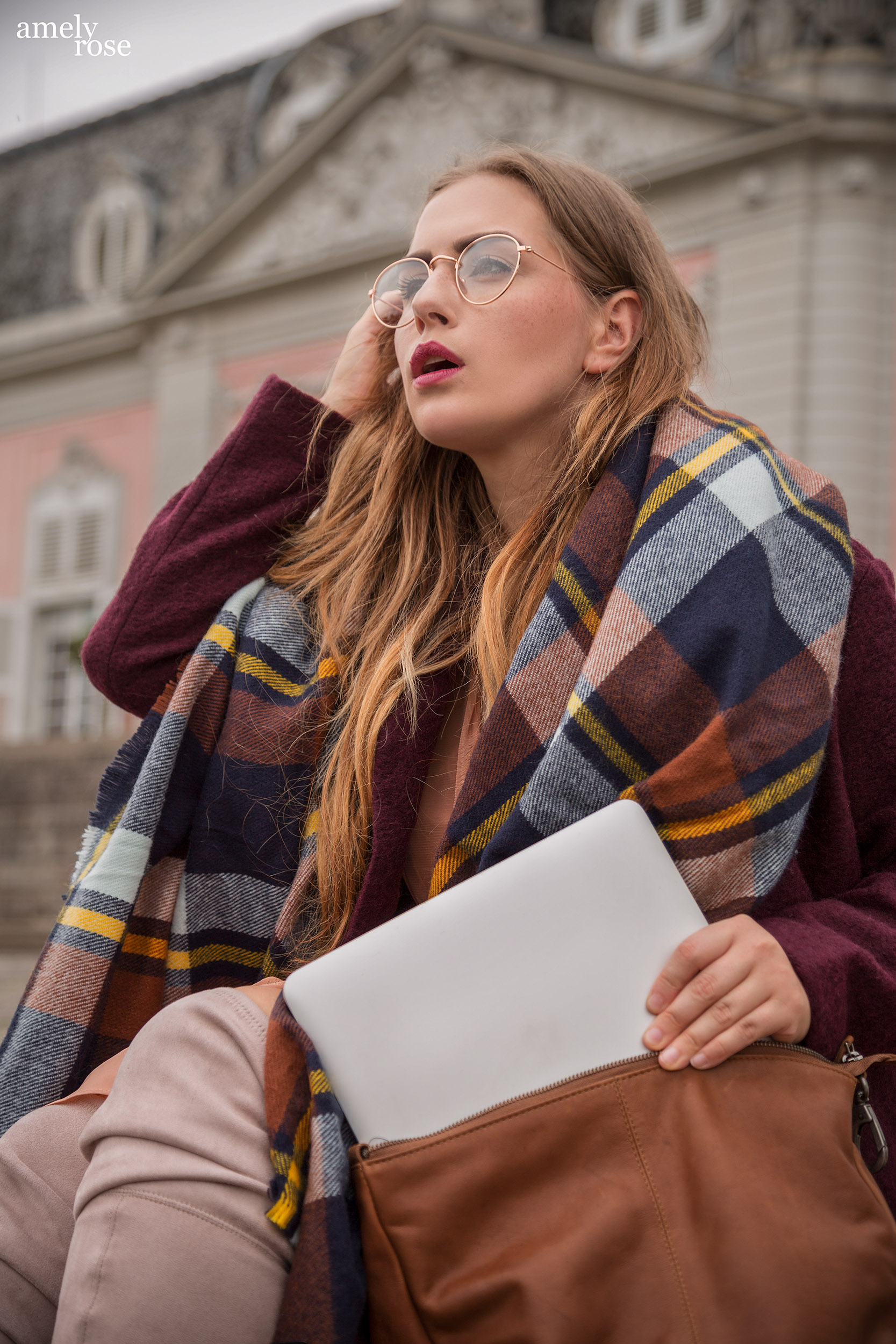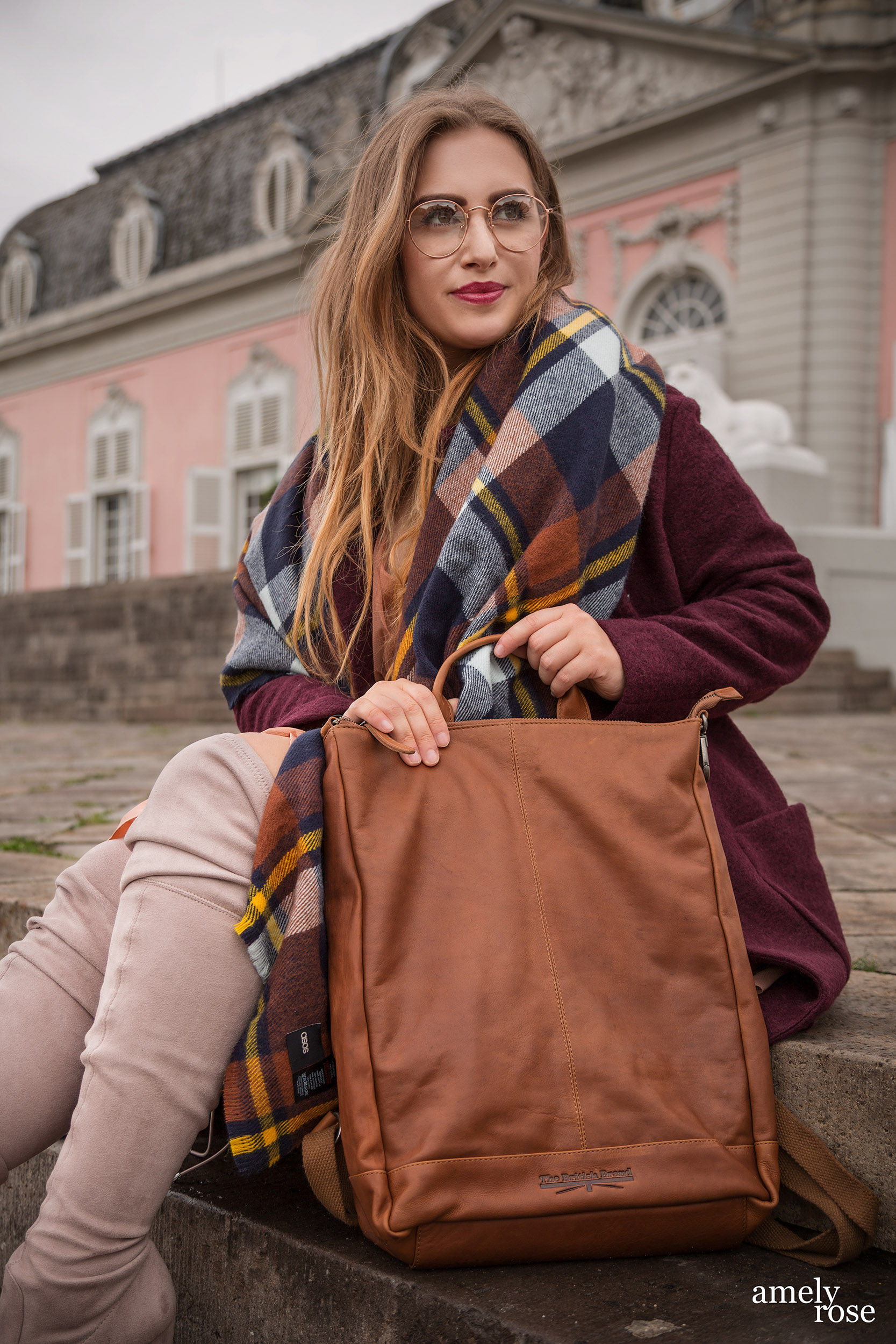 I chose the comfortable leather backpack by "The British Brand". It's perfect for any combination and an absolute eye catcher in fall and winter. I'm amazed by the high quality of both, the look and the processing. The material is incredibly soft and the pack sits perfectly on my back. Even when filled to the brim the straps don't hurt. Modern and of high quality, a great combination. The unisex backpack (suits women, men and everything in-between) has another perk: the backpack made of trendy cognac-brown leather fits any DIN A4 files and therefore your laptop, too. Without problems.
About the details. The size measures about 39x30x12 cm. The backpack offers a beautiful, big main compartment with zipper. The inner side has a RV- and a Smartphone pocket. Another plus are the adjustable padded back straps. A small highlight are the carabiner hooks on the outside, where you can clip any individual accessorizes onto. A great idea.
Long story short, the backpack is my personal favorite and companion whether I go to uni, shopping or on a city trip. I'm in love and hope you like this fall look just as much. With this backpack, you CAN play "I'm packing my bag/suitcase and taking…" and you can actually take EVERYTHING.
You can get the backpack HERE, but feel free to have a look around the shop, and fall in love with another bag or backpack.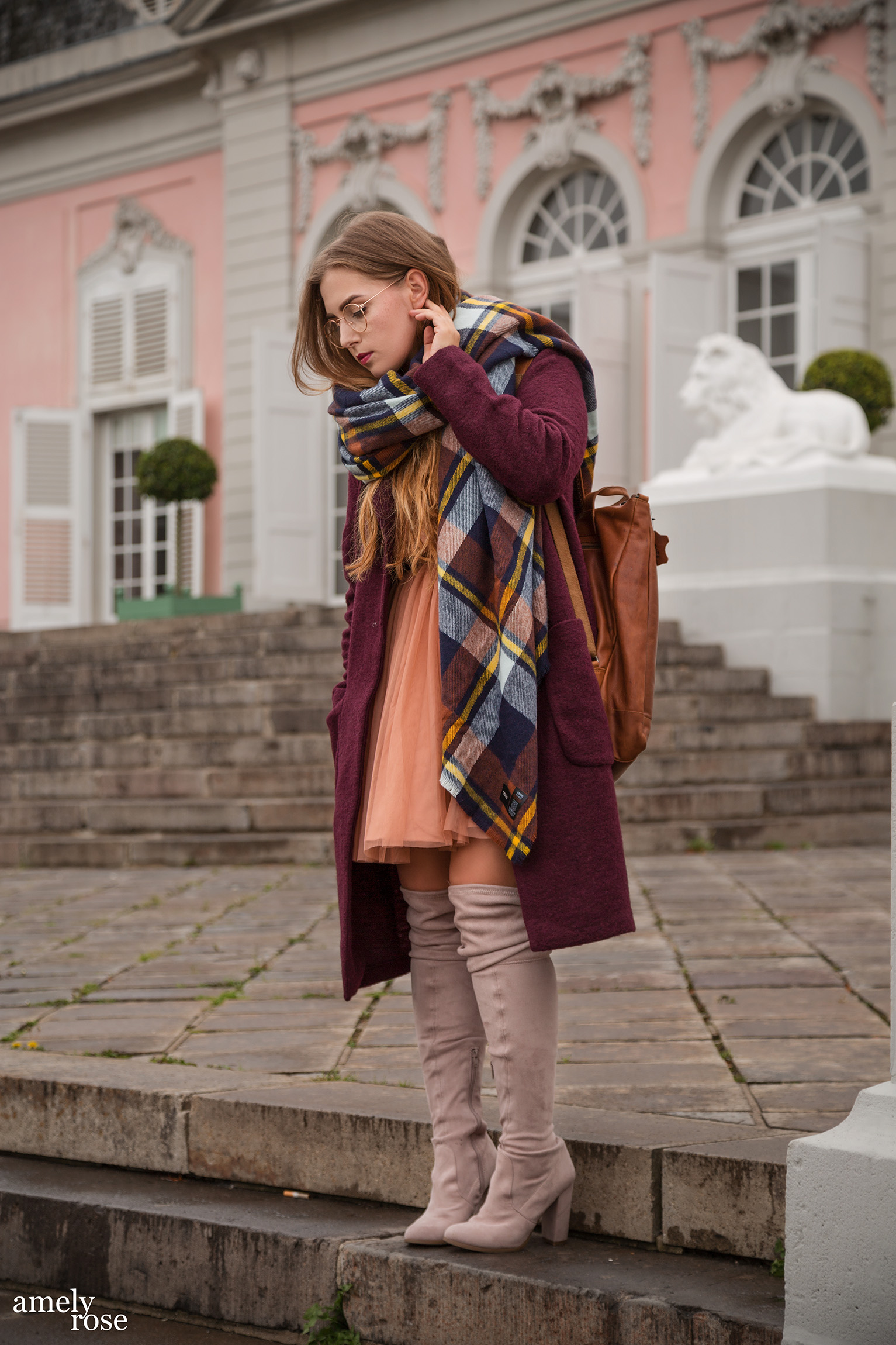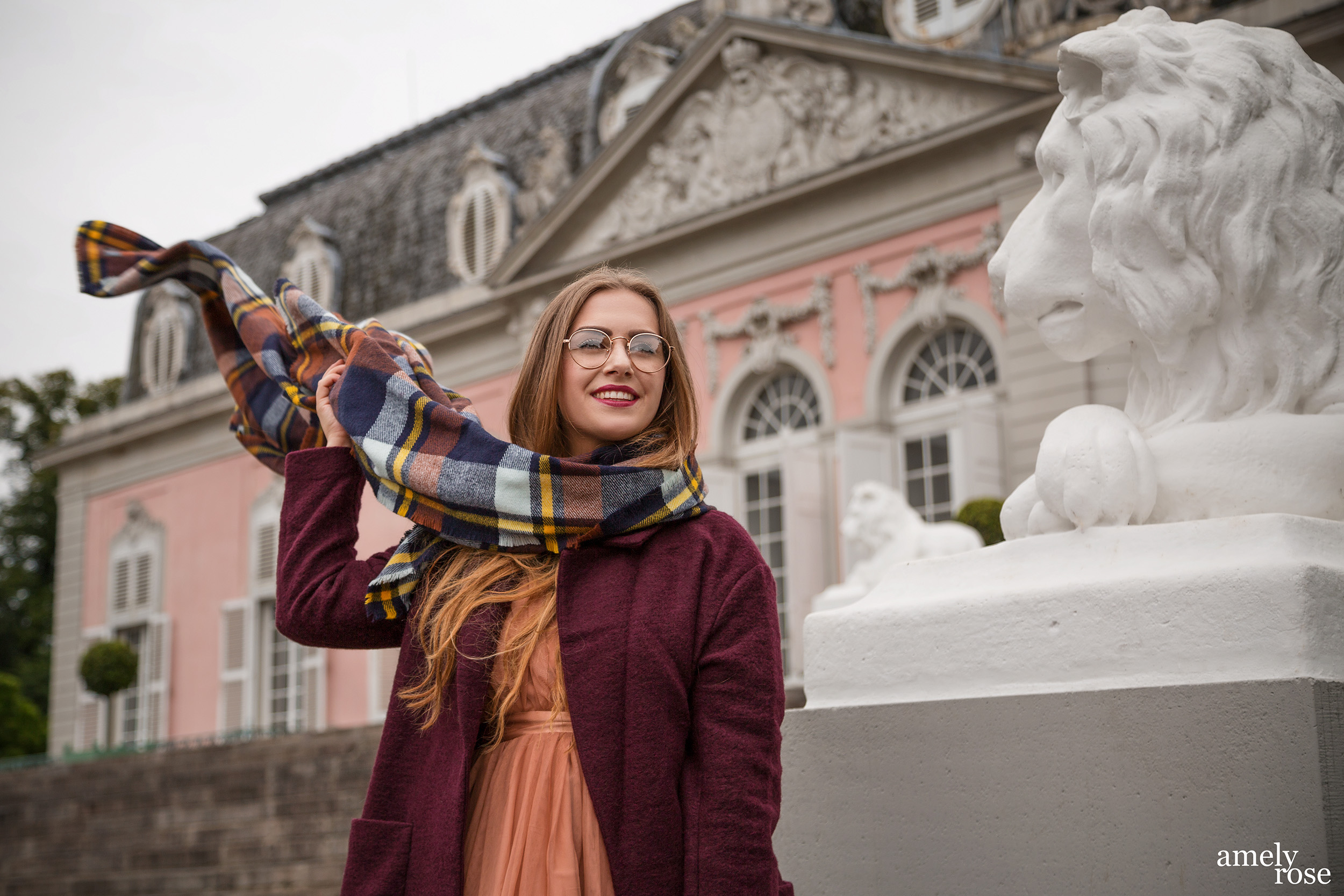 (Visited 381 times, 1 visits today)